Books, retail, hardware, groceries — Amazon is such a sprawling enterprise today and such an effective e-commerce machine that it may soon have an eye-popping distinction to brag about.
Ahead of the company's second quarter earnings that are set to be released after markets close on Thursday, a group of institutional investors were polled at an event in New York City in recent days. And most of them agreed — Amazon is going to handily beat Apple in the closely watched race among big tech companies closing in on a $1 trillion valuation. Amazon, in other words, will get there first.
"Nearly 70 percent of those surveyed said Amazon will reach the trillion-dollar value milestone first, followed by Apple and Alphabet," CNBC reports. "Currently Amazon has a market cap of $888 billion versus Apple's $949 billion and Alphabet's $870 billion as of Tuesday's close, according to FactSet. Nearly 100 investors were polled at the conference."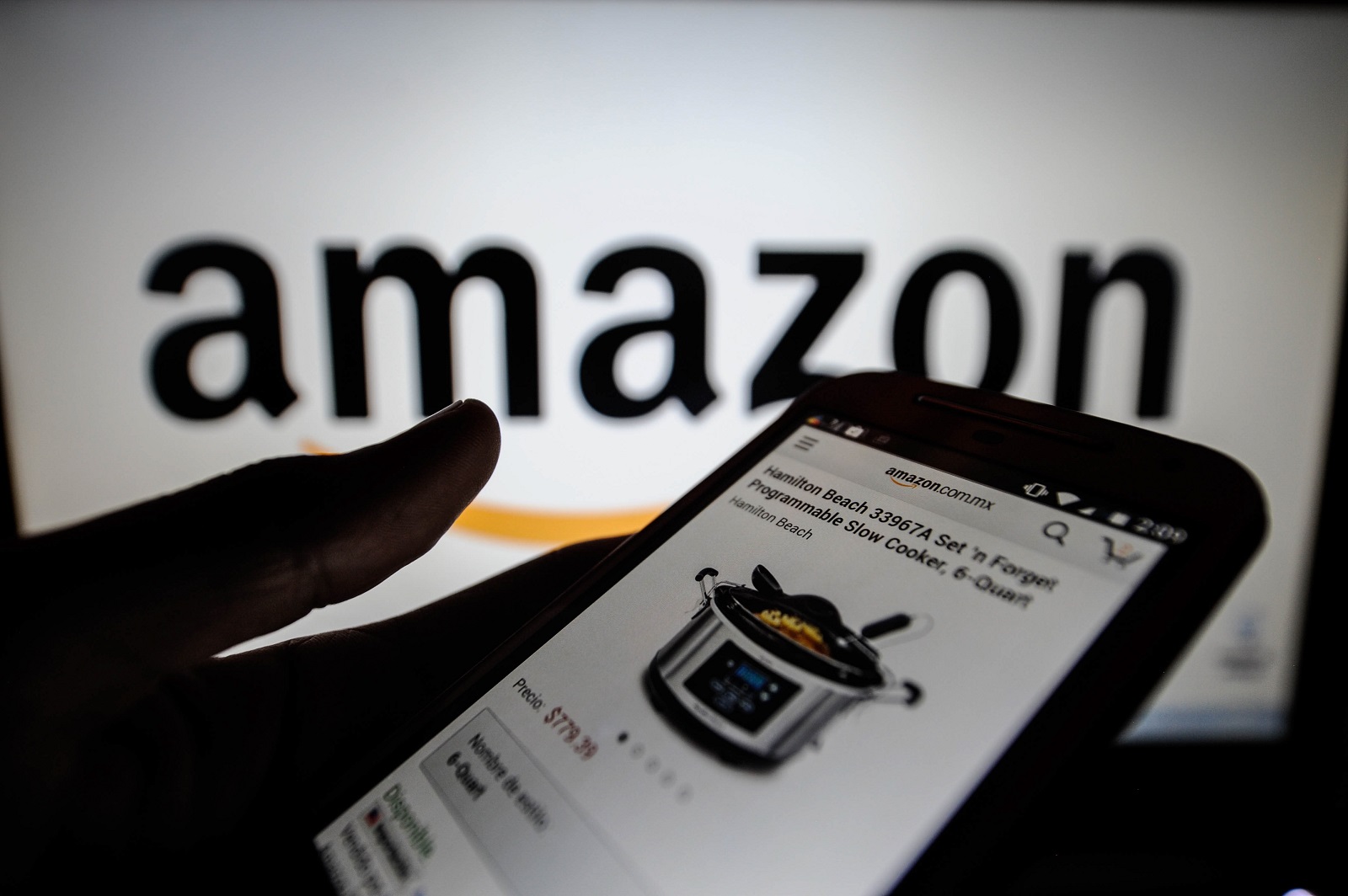 Shares of Amazon were up 56 percent through Tuesday, compared to a 14 percent gain for Apple's and Google parent company Alphabet's 19 percent return.
Reporting from CBS points to Amazon's cloud computing business — originally founded as a side business for the company — as the reason for for much of its earnings success. Amazon Web Services, as the unit is known, stores data for Fortune 500 companies and others and notched $1.4 billion in operating profit during the most recent quarter.
Synergy Research Group data shows that Amazon boasted 40 percent of the public cloud market through March of this year.
"Amazon just has all the wind at its back right now," Daniel Ives, chief strategy officer and head of technology research at GBH Insights, told CBS. "It's hard to argue that Amazon right now is not just the most powerful company from a trend perspective, but I think it has the greenest pastures ahead in terms of where they're heading."
Amazon's ambitions, meanwhile, appear to remain essentially boundless.
Analysts at Sanford C. Bernstein & Co., for example, published a report on Tuesday arguing that Amazon in the future could offer customers a robo-adviser to help them manage money. And here are details from a 27-page Amazon patent that envisions robots in the company's fulfillment centers having the ability to toss packages into chutes and bins.
As far as what to expect tomorrow, analysts are looking for Amazon to come in with earnings per share of $2.48, up from $0.40 during the same period last year. Revenue is expected to hit $53.47 billion, likewise up from $37.96 billion a year earlier.