Chinese smartphone maker Xiaomi pulled off an impressive PR trick in late 2016 when it launched the first all-screen, bezel-less phone in the world, the Mi Mix. A year later, the company launched its successor, the Mi Mix 2, a more refined version of the original. But the phone still had a rather large bottom bezel, where the front-facing camera resides. In other words, it's not the all-screen smartphone we wanted — just like the iPhone X Isn't exactly all screen, though the iPhone X's bezel is smaller.
However, Xiaomi may have figured out how to further eliminate bezels, according to a render for a Mi Mix 2S phone that hit the web a while ago. As you can see below, that certainly looks a lot more exciting than the previous Mi Mix models. And while the render itself hasn't been confirmed, we do have confirmation that the Mi Mix 2S is real.
Let's check out the Mi Mix 2 first: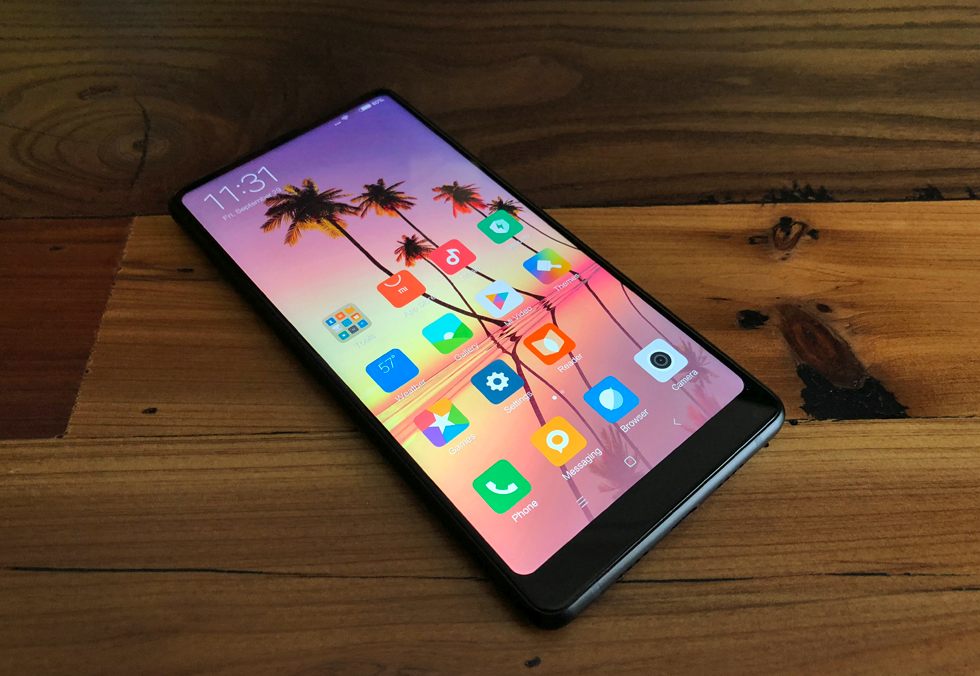 And here's that exciting Mi Mix 2S leak that's yet to be confirmed:
As you can see, one way for Xiaomi to fix the Mi Mix's bottom bezel is to relocate the front-facing camera to the top right corner. The end result is a phone that's nearly all-screen, save for a corner camera.
While it wasn't able to confirm whether the design abive is accurate, xda-developers obtained the Mi Mix 2S firmware, which is enough to confirm the phone is real.
Data from the software reveals the handset is codenamed "polaris" and that it features a Snapdragon 845 processor, 3,400 mAh battery, and runs Android 8.0 Oreo. The phone's display has an 18:9 aspect ratio and Full HD resolution (2160 x 1080), as well as an AI-infused camera software. Not much is known about the actual cameras, but the code does support Sony's IMX363 sensor.
Unfortunately, there's no telling when the Mi Mix 2S will launch. And when it does, it'll probably be limited to China and India.