It's that time of the year when we're flooded with early Black Friday deals ahead of the main event. On that note, Black Friday is on November 24th this year, in case you need a reminder. That's when the biggest sales will happen. So, while you might be shopping on early deals right now, you're probably waiting to see if better sales come along.
With Walmart's Black Friday 2023 ad now officially out, you won't have to wonder about this retailer's big sales this shopping season. Like other top retailers, Walmart is already running an early Black Friday event, but the main course happens next week. And you might want to subscribe to Walrmat Plus to get even faster access to online deals.
Walmart Black Friday 2023 schedule
Walmart's Black Friday sale starts online on Wednesday, November 22nd, at 3:00 PM EST. But if you're a Walmart Plus subscriber, you get to shop three hours earlier, starting at 12:00 PM EST.
While shopping online means you get to score Black Friday deals without having to hit a nearby Walmart location, the company will also offer sales in its retail stores. You'll have to wait until Friday, November 24th, for those. Black Friday deals will be available in stores at 6:00 AM local time.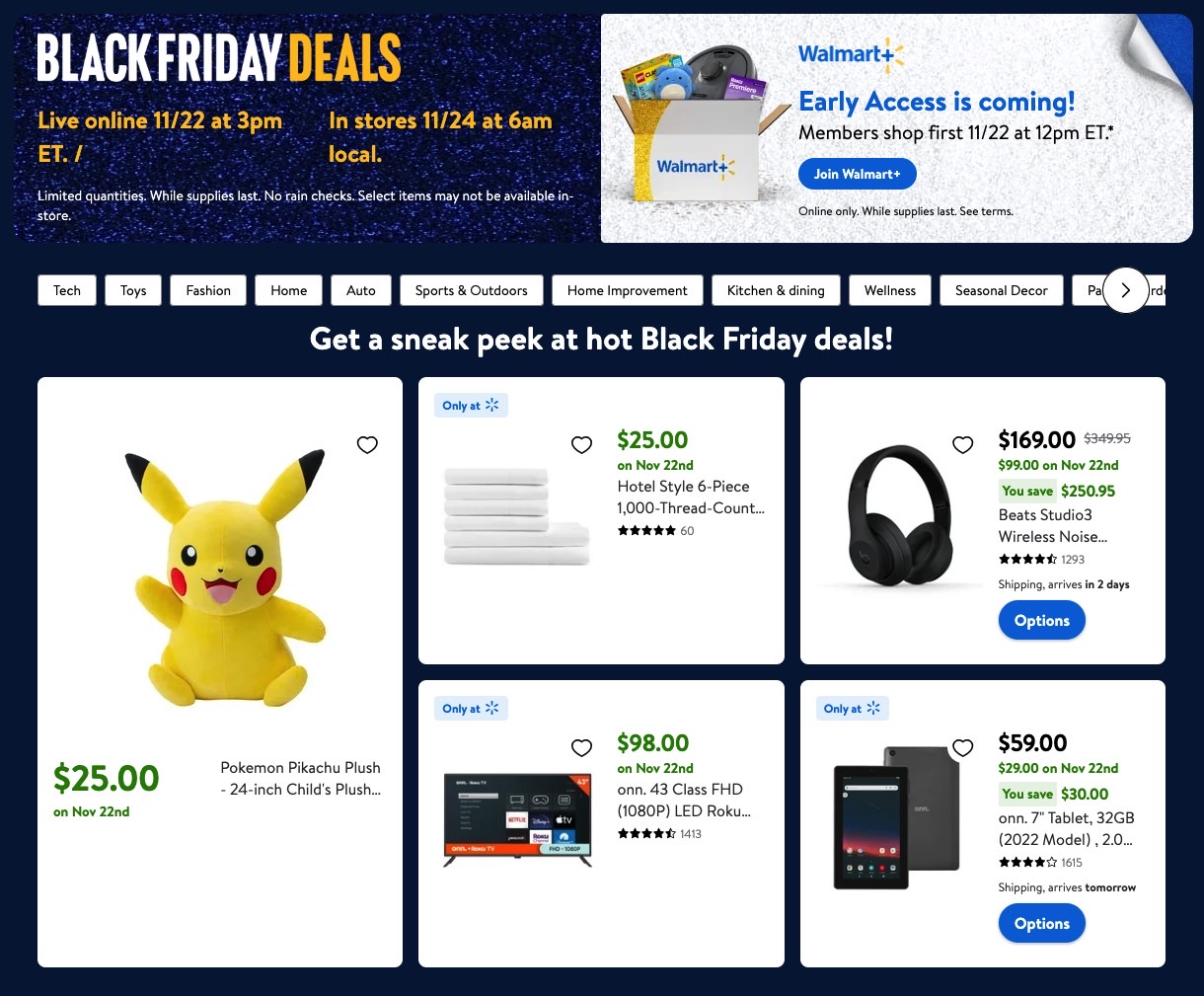 Regardless of how you shop on Black Friday, there's little room for improvisation. You should have a list, and make sure you've checked it twice well before any Black Friday main shopping event starts. That's where the ads come in. Below, you'll find some of the best deals on tech from Walmart's Black Friday 2023 ad.
Walmart's best Black Friday tech deals
Consoles
TV
Smartphones and Tablets
Wearables
Laptops and Desktops
Wait, there's more
Black Friday discounts on tech and gadgets are the most exciting for me. But these ads cover plenty of categories, offering plenty of interesting shopping opportunities for the Black Friday sales event.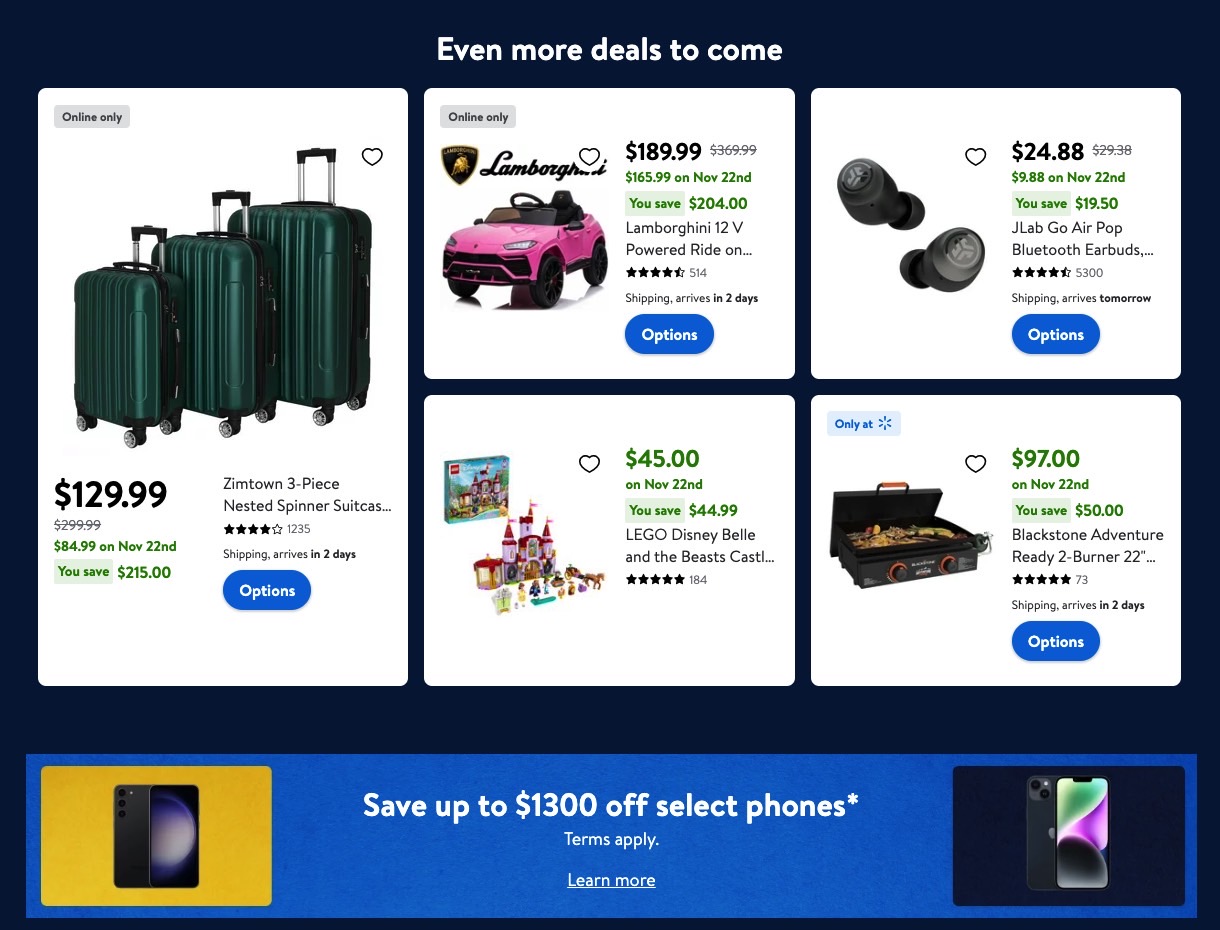 The products in the Walmart Black Friday 2023 ad are available for purchase online right now. But you won't get Black Friday prices until November 22nd. Also, some deals will require additional reading, like the iPhone 15 Pro and iPhone 15 Pro Max savings offer. Check this link for additional information. The deal will also cover the iPhone 14 series and the Galaxy S23. However, savings might be slightly different.
Check the official Walmart Black Friday ad over on Walmart's Black Friday portal. The retailer also says more deals will be unveiled on November 20th, so you'll want to revisit it for a refresher.