The race for an affordable electric car heated up again today when Volkswagen announced the ID. 2all, a concept the company says will eventually be released and cost less than $27,000.
In a blog post, the company unveiled the electric car, which is currently only a concept. The company describes the car as having "front-wheel drive, range of up to 450 km, innovative technological features such as Travel Assist, IQ.LIGHT or Electric Vehicle Route Planner and a new Volkswagen design language."
Thomas Schäfer, CEO of Volkswagen Passenger Cars, said in a statement that the ID. 2all represents where the company wants to take its brand into the future.
"We are transforming the company rapidly and fundamentally – with the clear objective of making Volkswagen a genuine Love Brand. The ID. 2all shows where we want to take the brand. We want to be close to the customer and offer top technology in combination with fantastic design. We are implementing the transformation at pace to bring electric mobility to the masses."
Volkswagen says that, while the ID. 2all is only a concept right now, it plans to release a production vehicle in the European market in 2025. Even better, the company says that it will cost less than 25,000 Euros.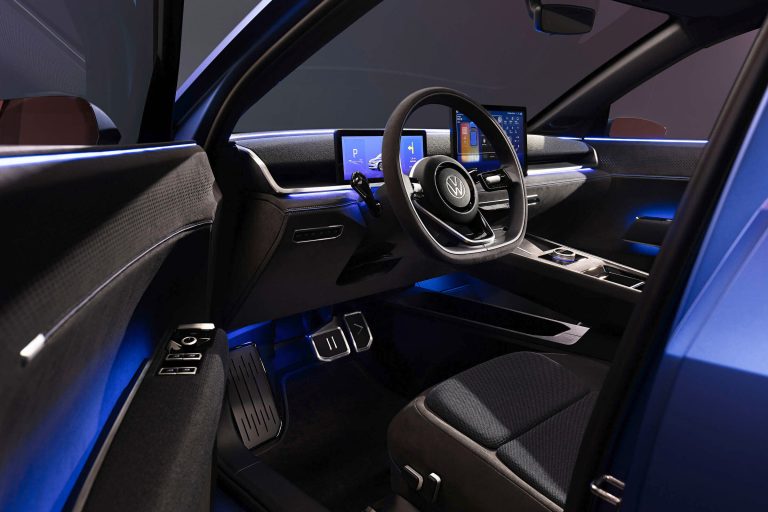 Volkswagen says that the ID. 2all will be its first vehicle built on its modular electric drive (MEB) platform, which The company says "with the enhanced MEB Entry platform, the ID. 2all is equipped with particularly efficient drive, battery and charging technology. It has a powerful electric drive motor with an output of 166 kW/226 PS and will have a calculated WLTP range of up to 450 kilometres."
Volkswagen is certainly gearing up for an affordable EV battle with Tesla, who teased its next-generation affordable electric car at the company's recent Tesla Investor Day. While Elon Musk did not share any details about the vehicle just yet, Tesla did say that the vehicle will be manufactured at the company's upcoming Gigafactory in Mexico.