One of the features that I was excited about when I got the Apple Watch Ultra was the fact that the watch could actually measure my temperature. Does it actually do anything valuable for me? Not really. But it did get me excited about features that could be coming in the future.
Google, on the other hand, seems keen to forgo the need to buy a smartwatch to get that feature at all. As reported by 91mobiles, a video posted to YouTube showed off someone using the rumored (and endlessly leaked) Pixel 8 Pro to take their temperature.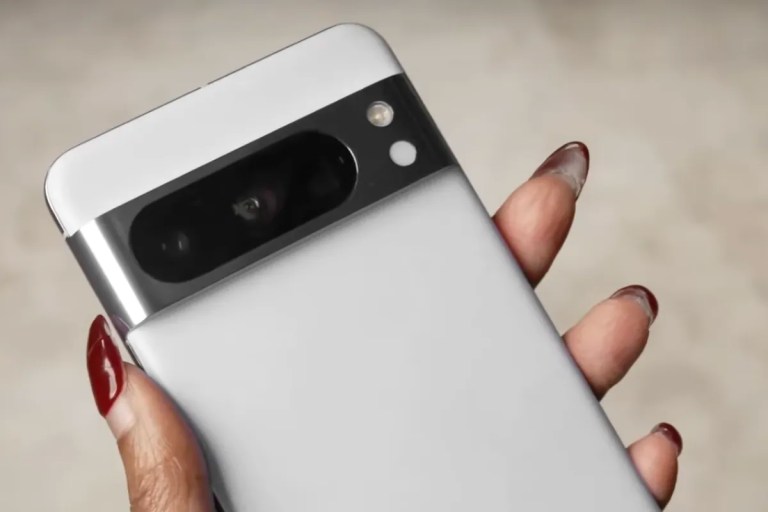 In the video, it appears that the Pixel 8 Pro will feature a new sensor on the back of the device that is actually an infrared thermometer sensor. Apparently, in order to use the feature, you'll need to bring your phone close to your head in other to get a reading.
You'll have to locate the white sensor first, then make sure that there are no accessories on your forehead or skin. Then you have to bring the Pixel 8 Pro's sensor as close to your forehead as possible but it shouldn't touch your skin. You can then tap the start button and move the phone towards your temple within five seconds. Once your temperature is measured, the phone will vibrate and you can see your temperature.
The video, which was uploaded to YouTube, has already been taken down from a copyright strike by Google so… that pretty much confirms that feature. The video also showed off the more curved edges of the Pixel 8 Pro that was leaked earlier this year.
Google is expected to announce the Pixel 8 and the Pixel 8 Pro in the fall of 2023 — the usual time of the year the company has its Made by Google event. It also just launched the Pixel 7a at its Google I/O developer conference earlier this year.
I'm excited to see more health tech make its way into all of our devices — as long as we can trust the way the companies who own those devices handle that data.