The first Pixel Fold controversy is already here: the Google foldable doesn't unfold perfectly flat. That might seem to be a big problem, especially since Google explicitly stated that the handset unfolds perfectly flat. However, considering what Google had to say about the way the Pixel Fold unfolds, it's probably not as big of a deal as some people are making it out to be.
"You unfold [the Pixel Fold], and you're treated to an expansive 7.6-inch display that opens flat with a custom 180-degree fluid friction hinge," Google said of its first foldable at I/O 2023. Google also said the following about the Pixel Fold's hinge in the press release:
Our custom-built hinge not only contributes to that thinness, but also doubles as the most durable hinge out there.
That hinge is responsible for folding and unfolding the handset. And for positioning it in tabletop mode for taking hands-free photos or watching videos.
But hands-on tests have shown that the Pixel Fold will not unfold completely to 180 degrees, as you might expect it to. Instead, it stops a couple of degrees short.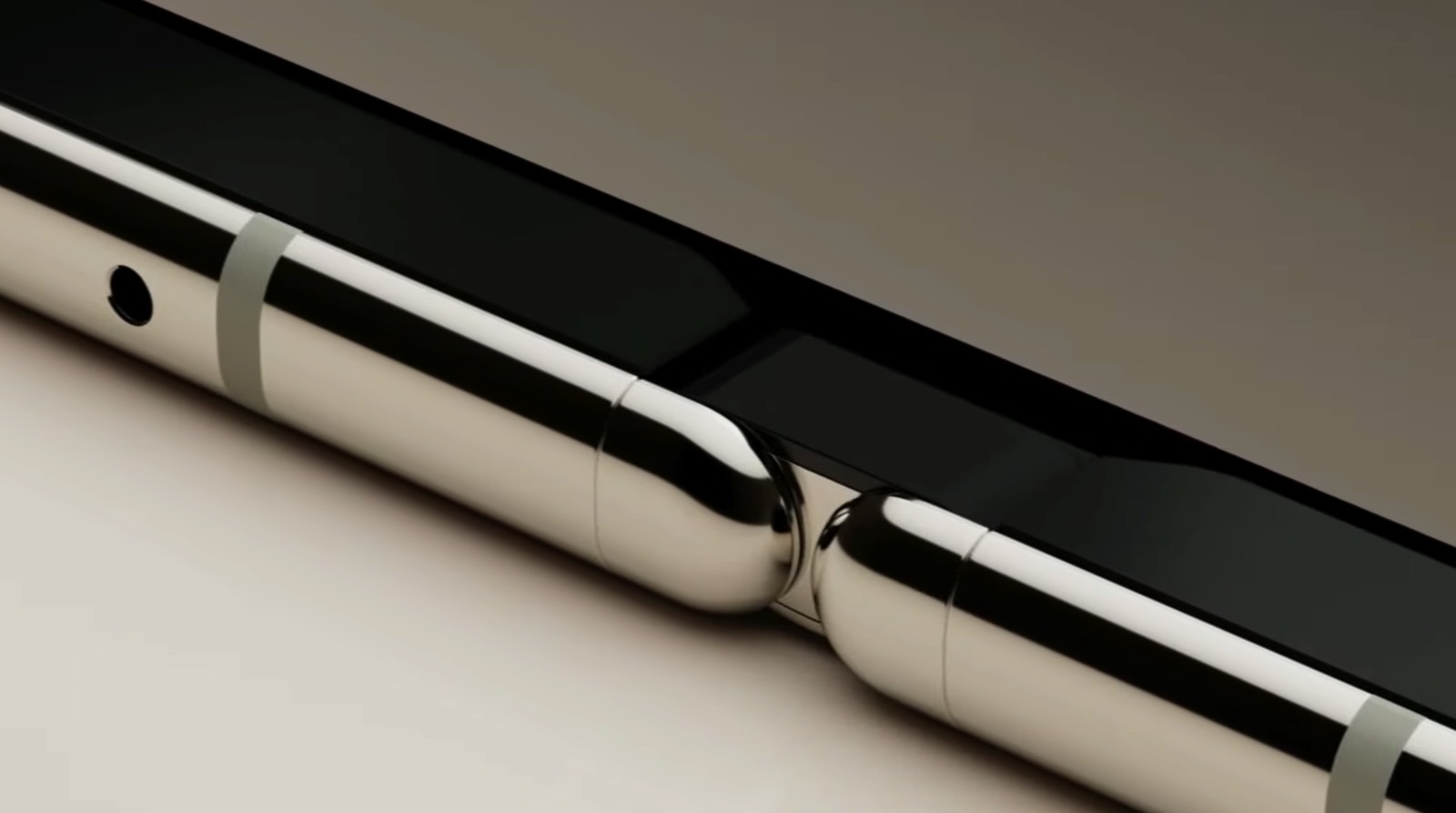 That might seem like a huge problem. It's the kind of issue you'd blame Google on, thinking it might be a manufacturing defect. And, unfortunately for Google, Pixel devices have a long history of post-launch problems.
However, YouTuber Michael Fisher (MrMobile) has explanations for the Pixel Fold's hinge that come directly from Google engineers.
The Pixel Fold unfolds flat, but you'll need a bit of effort to get there. Apparently, the Pixel Fold doesn't unfold flat because of that high-friction hinge. It's a compromise Google had to accept.
The same YouTuber also addressed a Pixel Fold controversy that preceded I/O: The massive top and bottom bezels. The hinge mechanism is also to blame for this one:
Google's hinge design makes for a thinner phone but moves much of the hinge mechanism from under the display into the end caps at the top and bottom. Wider bezels were required to maintain symmetry with those modules.
Fisher explained the phone's IPX8 waterproofing as well.
When folded, the Pixel Fold does have a gap between the screen and the case at the hinge. Google managed to waterproof it by dividing the handset into two halves. Each of them is water resistant. Then, "the hinge area can free-flood," the YouTuber said.
Commenting on the fact that the Pixel Fold doesn't easily get completely flat, 9to5Google mentioned similar behavior for the Galaxy Z Fold 4. Samsung's foldable flagship can also only unfold to 178 degrees after a few weeks of use. It takes more effort to get to 180 degrees.
With that in mind, it sure looks like the Pixel Fold not easily unfolding perfectly flat isn't a problem. Hopefully, the phone won't have any other issues. But we'll have to wait for the Pixel Fold to hit stores so more people can use it. Meanwhile, you can watch the following Pixel Fold clip to see a hands-on preview of the foldable.