We're just 10 days away from Google's big I/O 2023 event, where the company will take the wraps off the Pixel 7a and Pixel Fold. The two new handsets appeared in plenty of leaks, essentially ruining Google's big reveal. The leaks keep on coming, too, with a new set of beautiful renders showing the Pixel Fold in all its glory.
Like the hands-on Pixel Fold video, the new leaks seem to confirm that the Pixel Fold will have uneven bezels. The top and bottom ones will be a lot larger than the side bezels.
This design choice sparked a nonsensical discussion about bezels on a foldable phone. But I think people need to stop freaking out about it.
Evan Blass posted the Pixel Fold renders on Twitter, showing two types of bezel designs.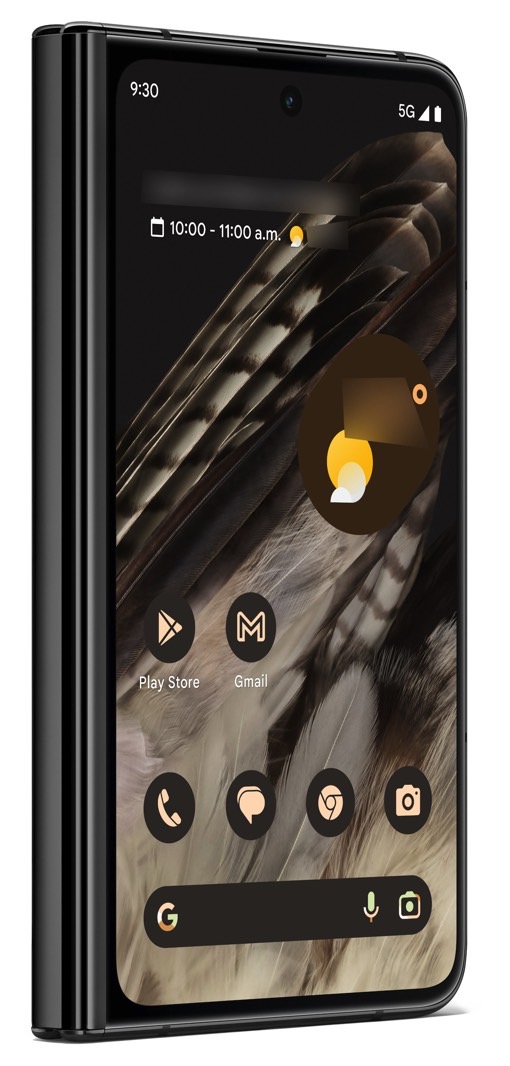 The handset's external display has thin bezels, but they're not quite symmetrical. The nature of the handset means the left side doesn't curve at the top and bottom. That's where the hinge sits. It's a design compromise we've seen on every foldable phone featuring this design, Galaxy Z Fold models included.
The internal Pixel Fold screen has massive top and bottom bezels. Unlike what you'd expect from modern phones. Some were quick to criticize Google's design decision. But I think it makes perfect sense.
The larger bezels might provide some protection to the screen when you fold the handset. Also, you don't want to drop a foldable phone when you're holding it and you position your fingers so that the screen doesn't register touches.
Additionally, holding a foldable device with a larger bottom bezel might be more comfortable. Not to mention that the top bezel lets Google avoid an under-display camera compromise like the Z Fold. Or a hole-punch display. The Pixel Fold design certainly beats this monstrosity:

There's absolutely no problem seeing larger bezels on tablets. And the unfolded Pixel Fold is a tablet. Just look at all the iPads, and imagine an iPad mini folding in half. It'd probably feature larger bezels than a regular iPhone.
In 2023, bezel size shouldn't even matter. It was a design detail that impressed in 2017 when the original iPhone X arrived. Back then, Android phone makers could not afford to replicate that all-screen design. Most Android phones had large chins on the bottom. They still worked just fine.
But Android vendors fixed that quickly, and there's no reason to debate bezel size on regular smartphones nowadays. The iPhone 15 will have even thinner bezels than other phones, but that doesn't matter at this point.
By shrinking those bezels, the entire industry managed to make the most of a traditional phone's screen real estate. It's not even worth discussing which smartphone has the thinnest bezels.
But a foldable phone like the Pixel Fold doesn't need to squeeze the bezels to offer you a larger screen. That foldable screen turns the handset into a tablet. So what if the top and bottom bezels are much larger than you'd have on a traditional phone? You're already getting a much larger display than a normal phone.
Not to mention that Google has spent years perfecting this design. There must be a reason to go with the larger bezels, other than improved manufacturing costs.
Let's also remember these are just renders. The actual hands-on experience should tell us whether the bezels are warranted compared to phones like the Galaxy Z Fold.