What if you could reverse the directions of emoji on your phone or tablet? Wouldn't that make it even easier to convey the message you were too lazy to text in the first place?
Well, the good news is that it's totally happening next year. Mind. Blown.
The iPhone and iPad are going to be among the first devices to get the new set of reversible emoji, and that's because of the way Apple does iOS updates. But the new emoji, including the reversible ones, will eventually make it to all the gadgets out there that support emoji.
The Unicode Consortium announced in a blog post that Unicode Emoji 11.0 beta is out for developers, containing 130 draft candidates. The list is not final, obviously, and changes can include additions and removal, the emoji authority writes.
As MacRumors explains, vendors will be able to choose which emoji can be reversible according to their preferences, offering the following illustrations: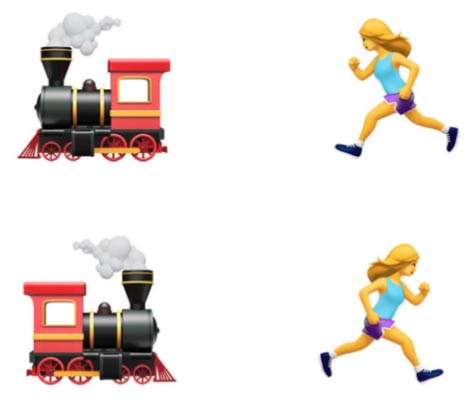 Yes, that means you can choose the direction of your next run or the orientation of your train's locomotive. Because you probably use the latter a lot.
As for those 130 draft emoji, you can expect faces with red hair, but also faces with no hair, curly hair, or afro styles. Other notable additions include a bagel, a softball, a fire extinguisher, a swan, and others.
When should we expect these new emoji to pop up? Well, they should arrive in iOS 12 or iOS 12.1 next year, so there's plenty of waiting to do. With some luck, however, they'll be included in iOS 12 beta versions. They'll also undoubtedly arrive in Android 9, but there's going to be even more waiting for that.