Well, the internet sleuths have done it again. We finally know how much power Tesla's newest Supercharger can put out.
Four months ago, Tesla's next-generation Supercharger was spotted in the Netherlands. While we got a look at what the new Supercharger would look like, we didn't know the charging speed. Speculation at the time put it around 300 kW, about 50 kW faster than the third-generation model. It was unclear how quickly Tesla would roll out the new charger to existing Supercharger stations.
Incredibly, it took another four months from that report to actually find out the charging speed of the fourth-generation Supercharger. As reported by Electrek, a new planning document from Tesla, which is installing V4 Superchargers in the United Kingdom now, confirms that the V4 version will be capable of charging speeds up to 350 kW.
This combined Planning Statement and Design and Access Statement supports a planning application made by Tesla Motors Ltd for the development of 36no. EV charging units (16no. ultra-rapid V4 superchargers (350kW) & 20no. ChargePoint 6000 series EV chargers (22kw)), associated equipment cabinets, substation and associated electrical infrastructure. All charging units are universal and can be used by any EV user.
This means that the fourth generation of the charger is 100 kW faster than its predecessor, and despite being capable of this higher charging speed, no current Tesla models that the company sells are actually capable of enjoying such speed.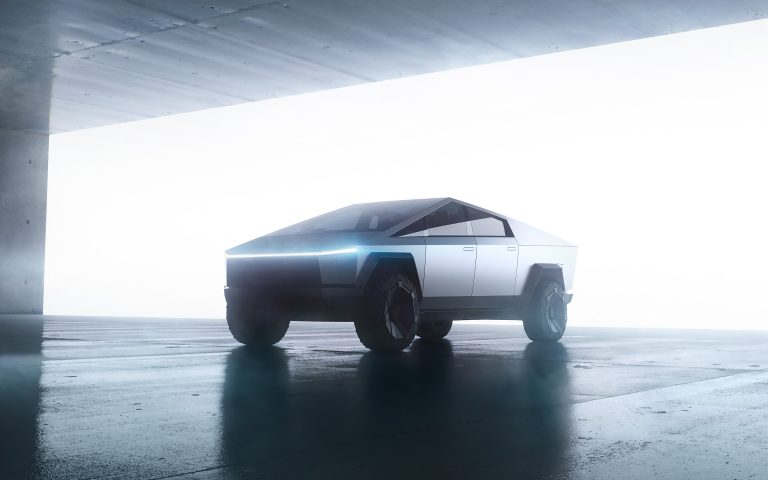 That will likely change soon, however. Elon Musk has already hinted that the Cybertruck will be capable of charging speeds exceeding those of Tesla's current models, so it could very well likely be the 350 kW that the fourth-generation Supercharger is capable of.
Tesla is expected to start shipping the Cybertruck later this year, although the vehicle won't go into mass production until 2024. The company is expected to host a delivery event — as per Musk's usual style — but it's still unclear when that event will be. Until then, we can dream about what future vehicles from the company will take advantage of the new charger!