A clip showing something that sure looks like Tesla's Semi truck has popped up on YouTube, days after we saw our first leaked photo. The video claims to show a "test mule" of the Semi truck, a disguised version of the Semi hardware running in the shell of another truck, so as not to draw attention.
But if you watch the video, it's clear that this is an electric truck. There's no sound of a roaring diesel engine, no visible exhaust, and the truck pulls away much faster than anything towing a shipping container has any right to.
There's plenty of reason to believe this is a test mule. Elon Musk has confirmed publicly that the first prototype of the Semi truck has been completed, so we know that there's some kind of prototype in existence.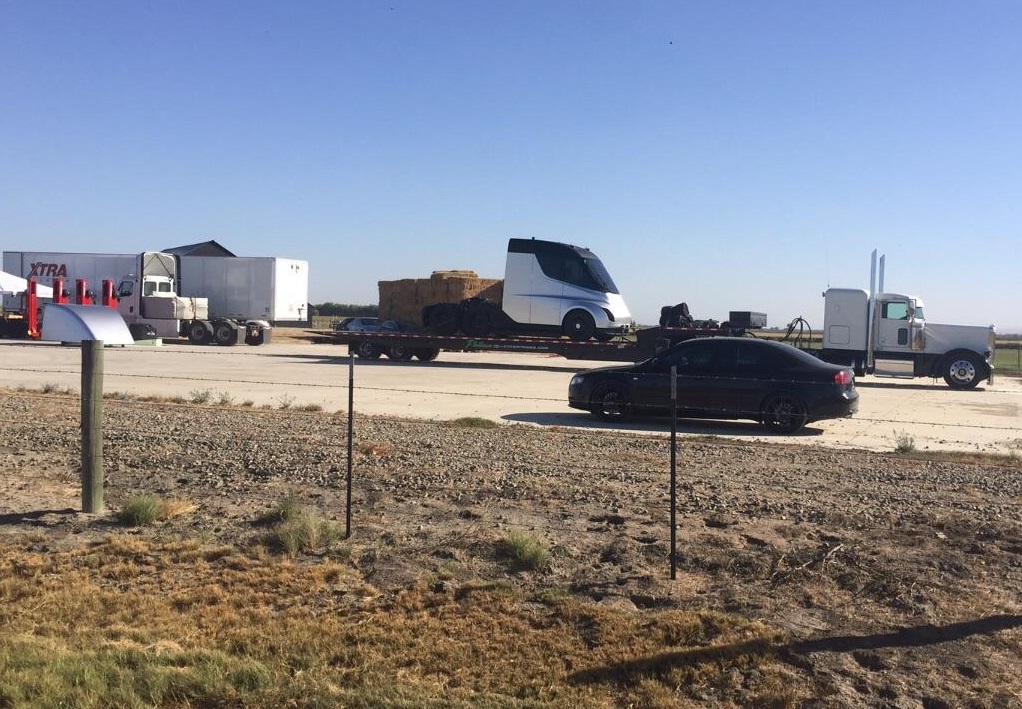 Furthermore, a leaked spy shot last week showed the shell of a Semi truck, but also the skeleton of what looks like a test mule in the background. You can see a vehicle that has a conventional front end, and a box strapped behind the cab of the truck. It looks nearly identical to the truck in the video.
Electrek says that it looks like the body of a Cascadia truck, which lines up with previous rumors about the test mule. Jerome Guillen, who used to be Daimler's general manager for the Cascadia program, is in charge of Tesla's truck program, so that also makes sense.