Tesla is still an incredibly young company with a lot to prove, but finding one of its all-electric vehicles cruising city streets is already fairly easy. The "shakeup" has officially begun. Now, the company wants to extend its disruptive potential to the shipping industry, where it hopes its all-new, all-electric semi truck will turn heads and change minds. Thanks to an eagle-eyed tipster on Reddit, we might have our first actual look at the new semi, and it's one seriously odd looking machine.
The photo, which was posted to Reddit and then mysteriously deleted by the user for unknown reasons, appears to show a vehicle that matches up with the only official teaser image Tesla has issued thus far. The headlights, fenders, windshield, and overall stance of the semi matches perfectly with the shadowy image sent out by Tesla, and the individual who posted it initially noted that it was taken at a location in California where Tesla is known to test its vehicles.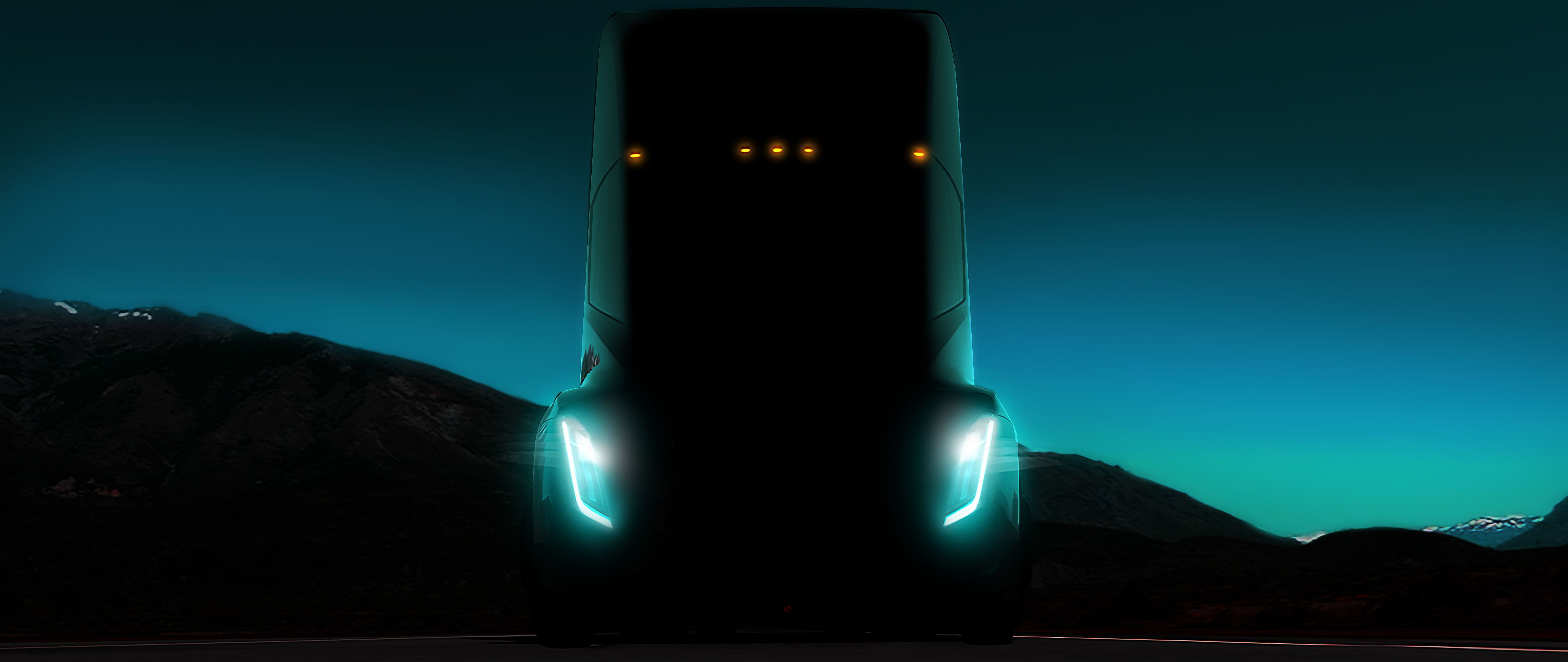 If you're wondering why the truck in the leaked photo seems to be a bit shorter than the one in the teaser, there's a good explanation for that as well. If you look to the far left of the leaked photo you can see what appears to be the semi's top fairing, painted in the same metallic silver as the rest of the vehicle. As it appears the semi on the flatbed was being hauled to the "testing site", it would make sense that the fairing would be removed and hauled separately.
This is obviously still far from a confirmation, but unless this is a brilliantly-played hoax, it's hard to imagine the semi in the spy photo being anything other than Tesla's new semi. The company is slated to formally unveil the vehicle on October 26th, and already sent out invites to many of its favorite customers.
The truck most certainly looks futuristic, which is something we've come to expect from Tesla. The fact that the lack of a combustion engine allows for a shorter nose also points to a roomier, more comfortable cabin, which is surely a big plus for long-haul truckers. In any case, we won't have to wait much longer to find out if this is indeed the real deal.