Here's one quality assurance and environment-related test you didn't expect from the iPhone maker: Apple manufactures half of gallon of sweat each day just so it can test it out on some of its new products.
Apple announced a significant new sustainability initiative this week, one that sounds great in theory, but might be harder to implement. The Cupertino-based company wants to stop using mined minerals in its products going forward and rely only on recycled materials instead. While explaining its new goal to Vice, Apple also demoed its special Apple Environmental Testing Lab where chemists and toxicologists use "unusual methods to gauge the impact of their products on users and the environment they live in."
One such test involves shooting a laser like the one found on the Mars rover to vaporize elements and see what happens.
A different test uses that human-like sweat I mentioned. Apparently, Apple needs to make half of gallon of fake human sweat that's supposedly just like the real one, to see what happens when you hold products in it, including AirPods and Apple Watch bands, which are exactly the kind of Apple gadgets more likely to come in contact with plenty of sweat.
"We carefully test all product materials that come in contact with skin," Apple explained in its annual Environmental Responsibility Report. "For example, many people are allergic to nickel, which is common in many alloys like stainless steel. So we do nickel leach testing on Apple Watch and other wearable devices to measure how quickly nickel can transfer from metal parts into sweat. We even create artificial sweat to conduct such tests. By placing different components in jars of the artificial sweat, we can closely monitor samples to ensure that nickel and other allergens and irritants stay where they belong."
Here's what appears to be a batch of Apple Watch metal chassis immersed in fake sweat: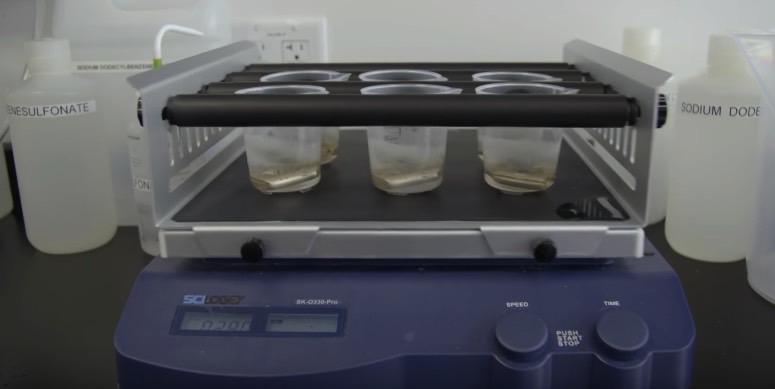 Apple Watch bands: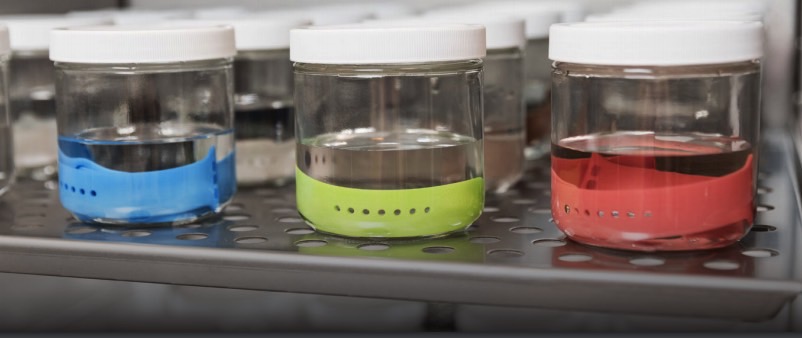 AirPods get the same treatment: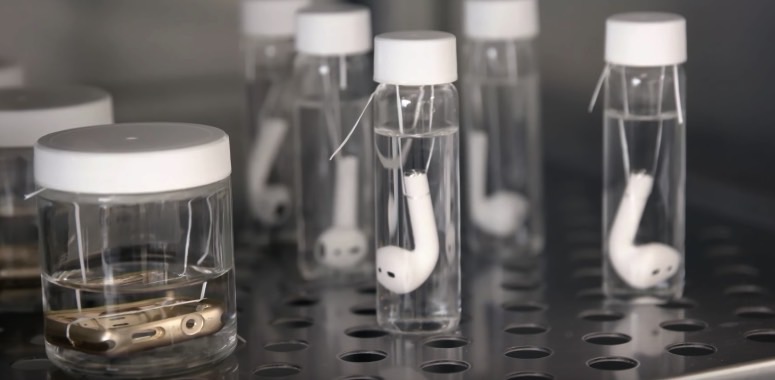 This is where the "used" sweat goes: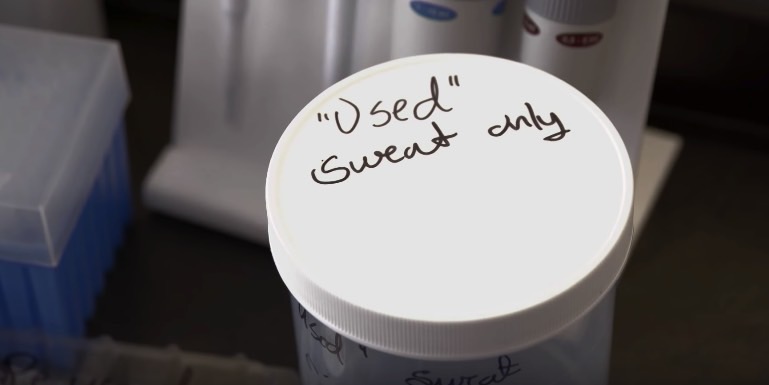 Fake sweat aside, Apple's Environmental Testing Lab is going to play an important part in Apple's plan to ditch its reliance on mined-minerals. Check out the video below.