With the iPhone 15 series out for a month now, we heard a concerning number of issues regarding Apple's latest releases, especially for the iPhone 15 Pro Max. It all started with these phones overheating for no reason, but now it looks like users are finding substantial burn-in on their iPhone 15 Pro Max displays.
While analyst Ming-Chi Kuo blamed the new titanium frame for the overheating issue, Apple categorically denied that and explained that titanium actually helps cool the phone. Then, Apple said the overheating issue "some" iPhone users were experiencing was due to a bug on iOS, in addition to some problems with Instagram, Asphalt 9, and Uber.
With iOS 17.0.3, Apple is said to have addressed this overheating problem. But we still have iPhone users complaining that the battery is draining too fast, the phone is shutting down randomly, and more. While the company doesn't address that, we now see reports of iPhone 15 Pro Max users complaining about a weird burn-in issue on the iPhone's display panel.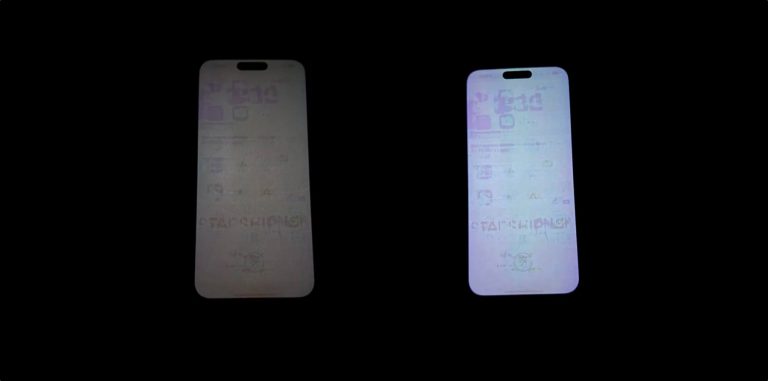 As first spotted by iMore, there are reports on the Apple Discussion Forum and Reddit by users showing their iPhone 15 Pro Max displays with terrible burn-in issues, which shouldn't happen in the near term.
While all OLED panels are subjected to burn-in, Apple and many manufacturers do some software tricks to prevent "retained" images on display, such as Home Screen app icons appearing when watching a YouTube video or scrolling through social media.
In the cases highlighted by iPhone 15 Pro Max users, the entire display has retained images, which shouldn't happen in only a few weeks of usage.
What to do if your iPhone 15 Pro Max presents burn-in on the display?
Call Apple or schedule an appointment at the Apple Store using the Support app. Customers have at least a year of coverage, and if these reports are accurate, the company will undoubtedly replace the iPhones with newer ones.
It's unclear if this issue is widespread or if this is something related to the quality of the displays shipped by Apple. BGR will keep an eye on customers' reports. If you are experiencing this, message me on Threads or at jose@bgr.com.