Given the huge popularity of Bitcoin and blockchain technology, it was only a matter of time until smartphone makers created blockchain phones. We've already talked about a couple of devices that are dueling for "world's first" titles, including the HTC Exodus 1 and the Sirin Labs Finney phone. HTC gave us a few more details about the Exodus 1 a few weeks ago and the phone is actually already available for preorder. Then Sirin Labs on Thursday announced the commercial launch of its own creation, further detailing this strange Android contraption that's supposed to deliver secure, on-the-go crypto action.
The Finney phone sure isn't pretty, at least not by today's smartphone design standards. It's got a notch at the top and a chin at the bottom, as well as a slide-out mechanism on the back that reveals the Safe Screen. Operating on dedicated hardware and software, and featuring its separate power switch, the Safe Screen is what will allow users to verify that crypto transactions include the correct details, like the currency and crypto address.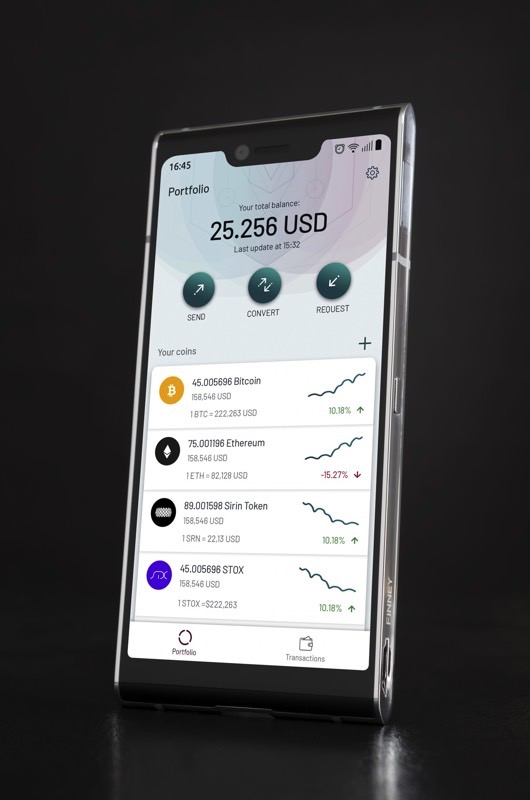 The blockchain functionality of the phone runs on Sirin Labs' Sirin OS, a platform built on a Google-certified version of Android that was designed specifically for secure mobile transactions. Sirin OS is also what manages the cold storage wallet in the Finney, which is where you'd hold all your crypto assets.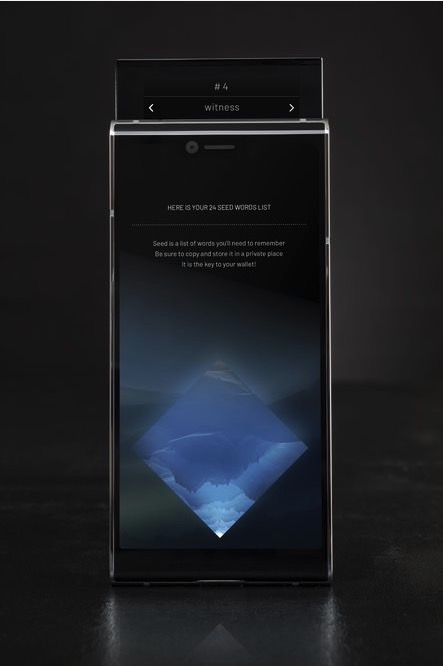 Sirin OS comes with an advanced machine learning-based Intrusion Prevention System (IPS) that should protect the user both online and offline. The operating system also comes with a market for DApps, or decentralized applications that run on blockchain, offering several features including in-app purchases and airdrop support. Finally, Sirin OS packs a Token Conversion Service (TCS) that will let users make crypto transactions between various coins and tokens without requiring an exchange.

For everything else you'll use Android 8.1 Oreo, because let's not forget that you'll probably use the device's regular smartphone features a lot more often than its blockchain tricks. The Finney is a flagship smartphone by 2018 standards, packing a notched 6-inch Full HD display with 18:9 aspect ratio and built-in fingerprint sensor, a 2-inch slide-out Safe Screen for crypto transactions, Snapdragon 845 processor, 6GB of RAM, 128GB of storage, microSD support, 12-megapixel camera, 8-megapixel selfie camera, Wi-Fi 802.11 ac. Bluetooth 5.0, and a 3,280 mAh battery.
With all that in mind, you'll have to know that the Finney isn't cheap. You'll have to pay $999 for it, although you'll be able to save 10% if you use the company's token to preorder the handset — that's SRN, and here's all the information that you need to know about it. The phone will be available for purchase via additional methods soon, and it'll be on Amazon Launchpad from January. What we don't have for you at this time is an actual release date.