We've been hearing whispers about Samsung's revolutionary smartphone with a foldable display for years now, but we've yet to actually see the phone, or the technology behind the display, in action. That all changed on Wednesday, as the South Korean conglomerate took the stage in San Francisco to show us exactly what it's been working on. So, are foldable displays the future, or is this just a gimmick with no chance to go mainstream?
To close out its SDC 2018 keynote on Wednesday morning, Samsung announced its brand new Infinity Flex display, which can flip open to offer a tablet-like experience, and fold back up into a phone. We even got a glimpse of a phone, but Samsung clarified that it has hidden many elements of the device's true design.
Samsung calls the Infinity Flex display "the foundation for the smartphone of tomorrow." The company had to invent new materials in order to make the display a reality, and rethink the design of a smartphone display from the ground up. Infinity Flex displays are made up of multiple components, including both a flexible backplane and flexible layer beneath the surface, with a shock-absorbent film and cover window which can be folded repeatedly.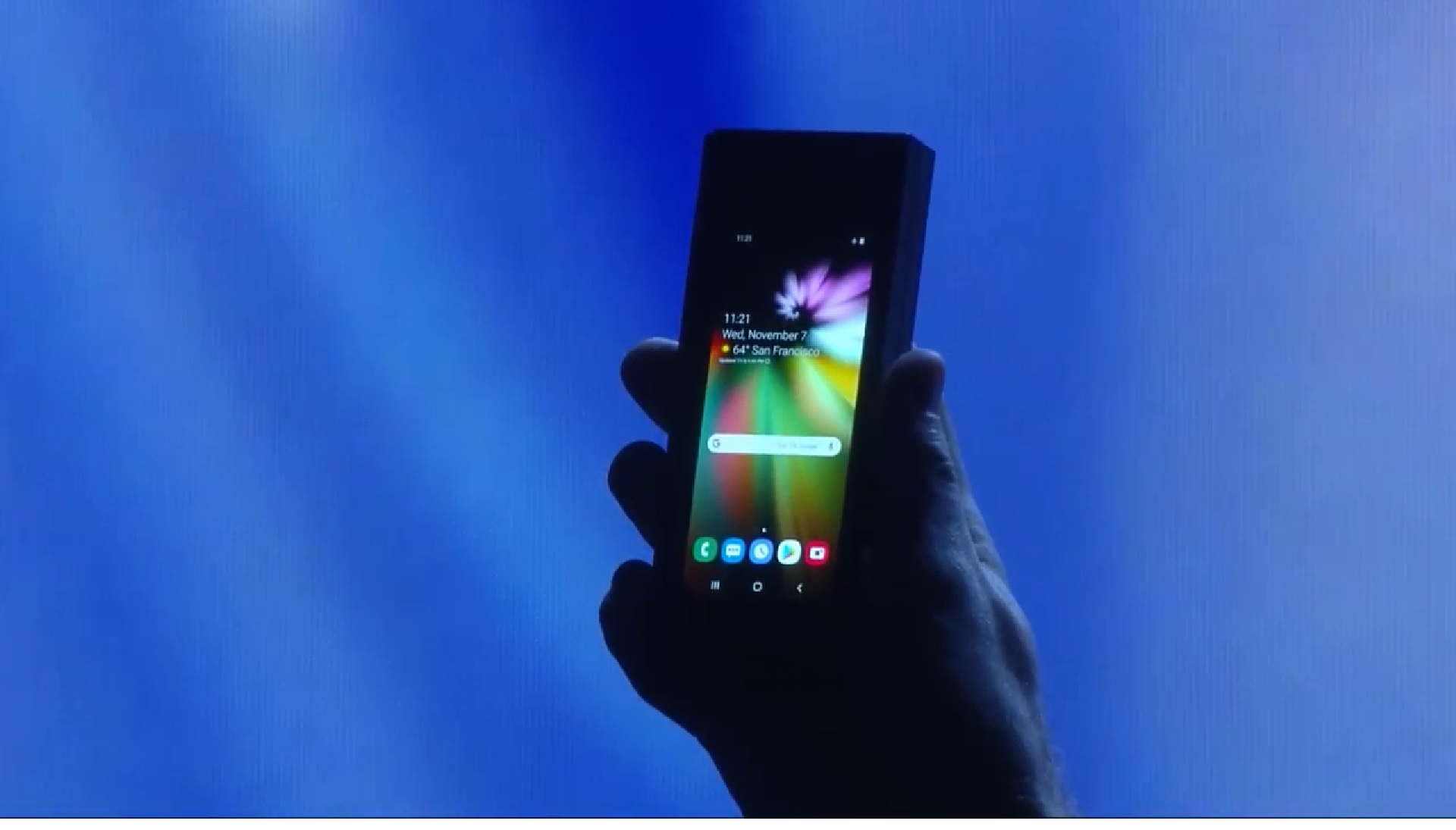 Samsung shared more details about the Infinity Flex display technology in a news post on its website:
The Infinity Flex Display together with One UI delivers a new kind of mobile experience allowing users to do things they couldn't do with an ordinary smartphone. Users now have the best of both worlds: a compact smartphone that unfolds to reveal a larger immersive display for multitasking and viewing content.

The app experience seamlessly transitions from the smaller display to the larger display as the device unfolds. In addition, users can browse, watch, connect and multitask without losing a beat, simultaneously using three active apps on the larger display.
Google's head of Android UX, Glen Murphy, announced during the keynote that Android will support foldable phones, and that the two companies are working together for the launch of Samsung's new phone. We still aren't sure when to expect a phone, but mass production of the display will start in a "matter of months."