We have just one day to go before Samsung officially takes the wraps off of its next-generation Galaxy S9 and Galaxy S9+ smartphones. So naturally, the most revealing photos we've ever seen of the two unreleased flagship smartphones just leaked.
Big-name smartphone makers always have trouble keeping a lid on their unreleased products. There are just too many chefs in the kitchen for these companies to control them all. That said, the leaks leading up to Samsung's Galaxy S9 announcement have been particularly extensive. In fact, we might know every single detail there is to know at this point.
We've heard the rumors and we've read the reports. We know the specs and we know the pricing. We know when preorders will go live and we know when the Galaxy S9 and S9+ will be released. We've seen the renders and we've seen the mockups. We've even seen leaked photographs of the Galaxy S9 and Galaxy S9+. But we've never seen Samsung's new flagship phones quite like this.
The wait for Samsung to unveil its new Galaxy S9 and S9+ flagships is about 24 hours now. Despite the short amount of time we have left to wait, a flurry of photos hit Instagram to show the world what Samsung's new flagship smartphones look like in the wild.
Most of the photos were posted by an Instagram user with the handle "vnas_world." This appears to be an anonymous account created solely to share these leaked photos of the Galaxy S9 and Galaxy S9+. With everything we've seen and everything we know at this point, we're more than confident enough to say that these photos are the real deal, giving us a clear view of both the Galaxy S9 and Galaxy S9+ while they're powered on.
Here are a few of the photos that were posted, and you can see the rest on the user's Instagram page.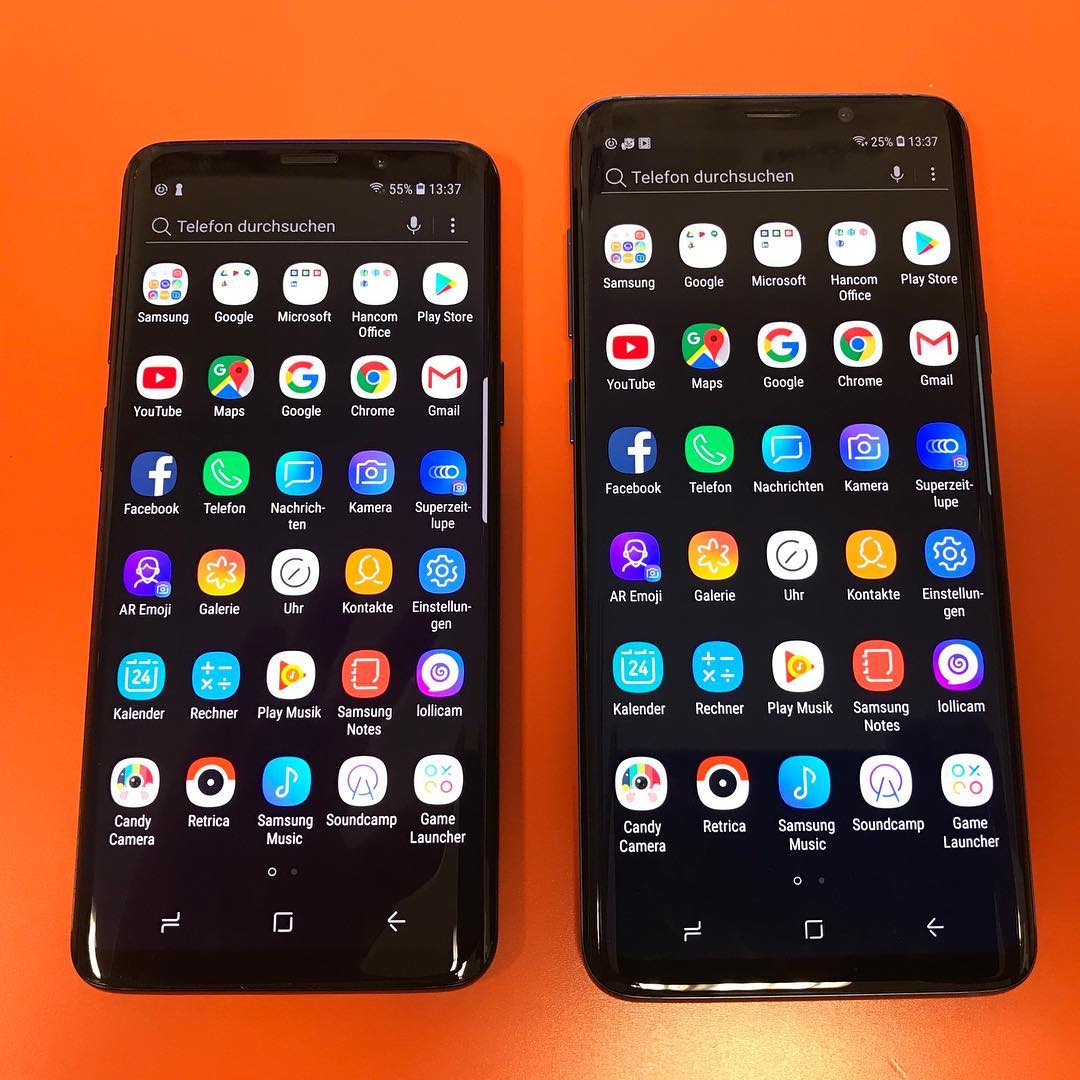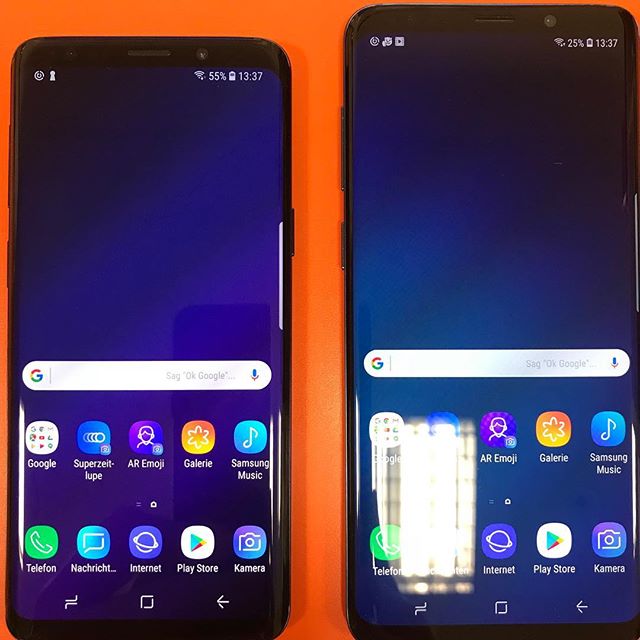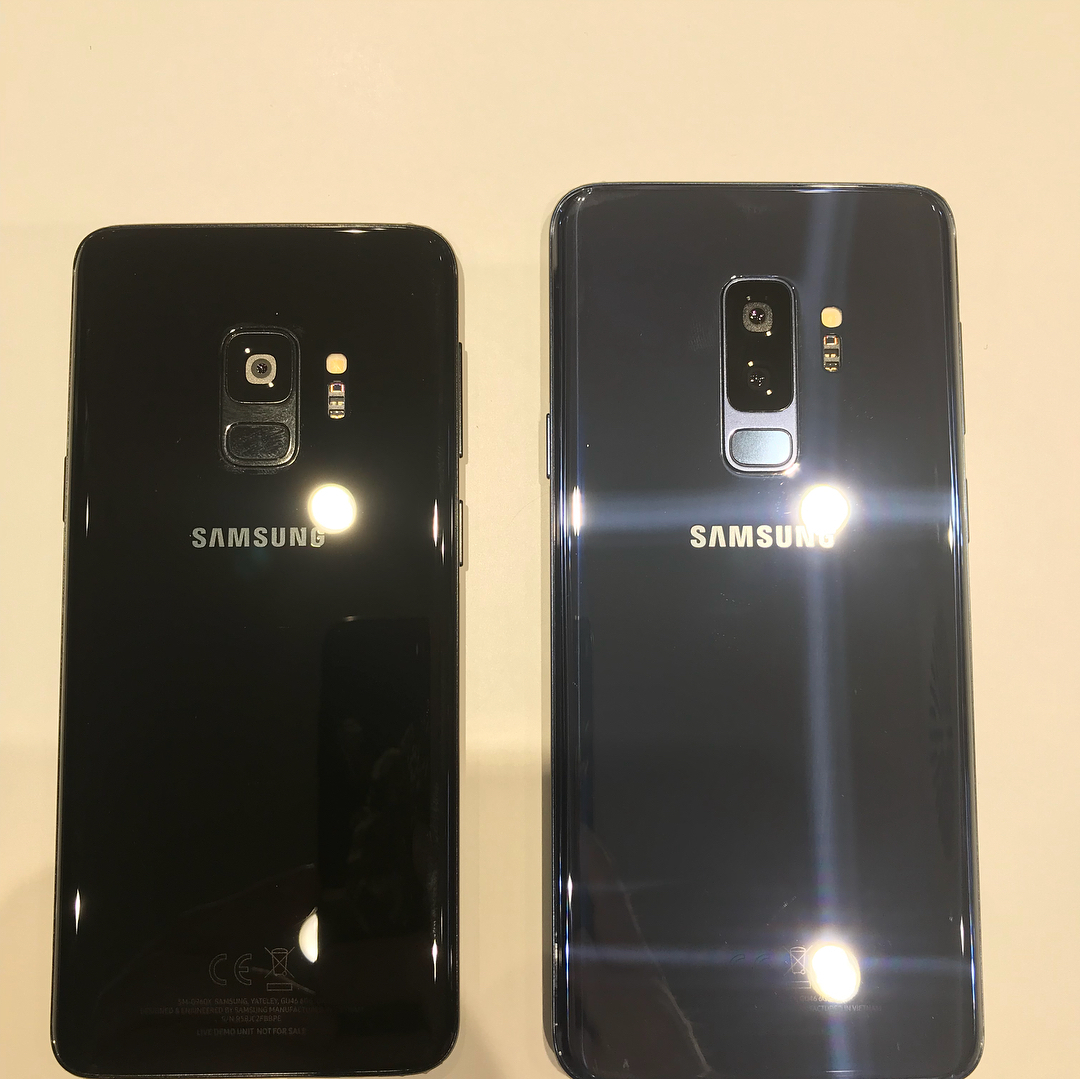 Did you catch the "AR Emoji" app in the second photo above? That's rumored to be Samsung's take on the Animoji feature Apple introduced on last year's iPhone X.
A second anonymous Instagram account posted another photo of the Galaxy S9 and S9+, this time showing the backs of the phones in three different colors. This particular photo was later removed and the account was deleted, but you can still see it below.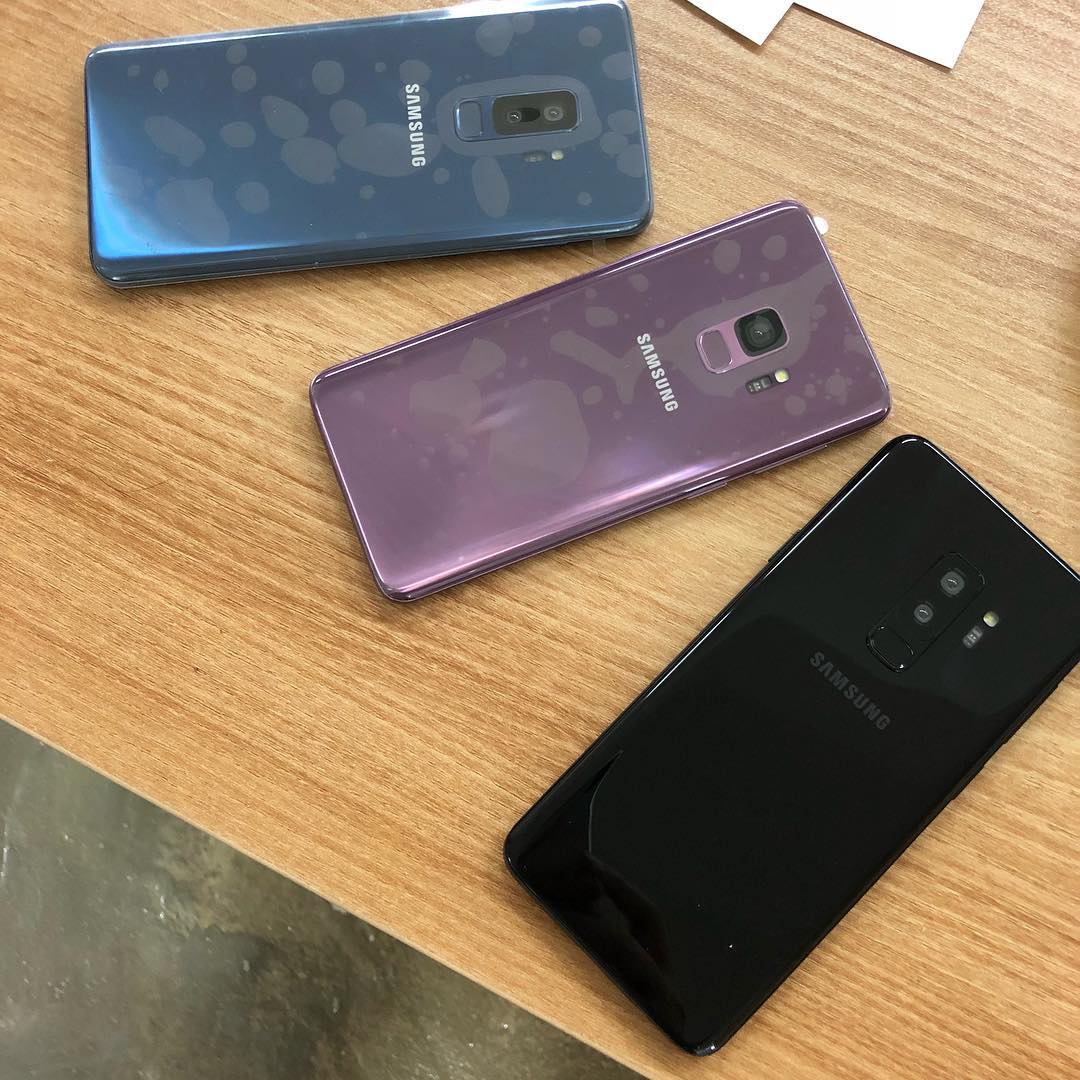 Samsung will officially announce its new Galaxy S9 and Galaxy S9+ smartphones on Sunday during a press conference at the MWC 2018 trade show in Barcelona, Spain. The phones are expected to be available for preorder beginning March 2nd, ahead of their release on Friday, March 16th. Both phones are expected to be priced higher than their predecessors at launch, but Samsung is rumored to have a preorder promotion in place that will save buyers up to $350 when they trade in a qualifying smartphone.