Samsung wowed us all last year when it released the Galaxy S8 and Galaxy S8+. The phones weren't particularly huge updates over their predecessors overall, but they certainly were in terms of design. Samsung ditched the home button from the front of the phones and slimmed down the bezels above and below the screen. Since Samsung's flagship phones already had barely any bezels on either side of the display, the result was an impressive screen-to-body ratio that offers a wonderfully immersive viewing experience.
There's precious little doubt that the Galaxy S8 design is still among the best in the world. But there's also precious little doubt that Apple one-upped Samsung with the iPhone X, which features a best-in-class screen-to-body ratio. With this year's Galaxy S9 and Galaxy S9+, everyone expected torch to be passed back to Samsung thanks to even slimmer bezels above and below the S9's display. Unfortunately, a new report suggests the design we've seen leaked several times now has been canceled and we're in store for a boring update instead.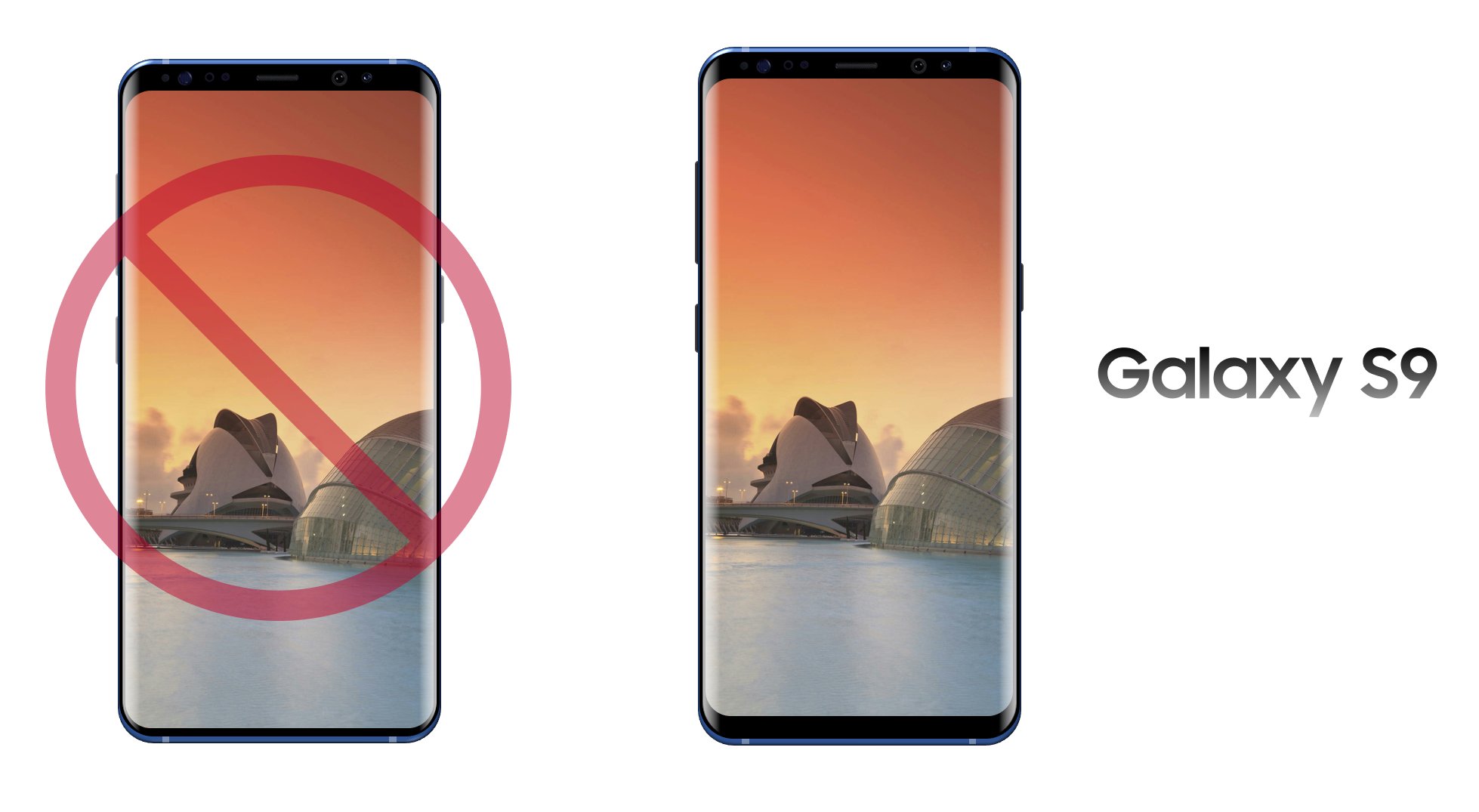 "Disappointed, the S9 on the left did not pass the test and was killed," Twitter user Ice universe posted early Thursday morning. "On the right is the real S9, which is almost the same as S8."
Ice universe is one of a few gadget leakers who crossed over to Twitter from Chinese microblogging site Weibo. His track record is mixed, but he does often share information about unreleased smartphones that winds up being confirmed once the phones are announced.
Rumors up to now have suggested that Samsung would push its Infinity Display design even further by releasing a Galaxy S9 and Galaxy S9+ with almost no bezel beneath the display and a slightly narrower bezel above it as well. To achieve the narrow bottom bezel, Samsung likely would have had to copy Apple's iPhone X design, which makes use of Samsung's flexible displays by folding them underneath themselves at the bottom. This allows Apple to hide the display controller behind the screen itself so it can be extended almost all the way to the bottom edge of the phone.
It's a brilliant solution, and it's only a matter of time before other smartphone makers copy it. Unfortunately for Galaxy phone users, it looks like Samsung's Galaxy S9 won't make use of this solution. It's normal for smartphone companies to have multiple prototypes of unreleased smartphones, of course, and it looks like the prototype we've all been hoping for won't actually make it to production.
Ice universe didn't share any additional information, so it's currently not known if Samsung ran into display issues with its new S9 design, or if other issues prevented it from seeing the light of day. Whatever the case, the end result if this report is accurate will apparently be a relatively boring update design-wise, akin to Apple's "S" upgrades.