Sam's Club Black Friday 2016 ad has already leaked, but that's not the only sales event of the season from the retailer. Almost two weeks before Black Friday, Sam's Club will host a special one-day event. Many products will see the same significant discounts you're getting on Black Friday, and the entire thing is going to be a preview for Sam's Club upcoming Black Friday deals. But this sales rehearsal is just a bit better than you expect.
The November 12th event will offer buyers a special iPhone deal that covers the brand new iPhone series. Sam's Club Black Friday ad doesn't specify iPhone 7 prices, but next week's deals flyer contains pricing information as well.
DON'T MISS: Is this a reason to worry about the iPhone 8?
According to Best Black Friday, Sam's Club will offer buyers $250 gift cards and waived activation fees on any iPhone bought on an instalment plan, including the iPhone 7. Pricing starts at $0 down "for well-qualified members," and you can order up to five. Then again, limited quantities are expected, and it's not clear at this time what iPhone 7 and iPhone 7 Plus models will be in stock.
If you're shopping for Samsung phones, you're going to get the exact same deal, including $250 gift card and waived activation fee.
Sam's Club will also discount the Apple iPad Pro by $175, regardless of storage or connectivity option. The iPad deal is valid online only and should get you some nice savings if you're shopping for brand new iOS tablets this year.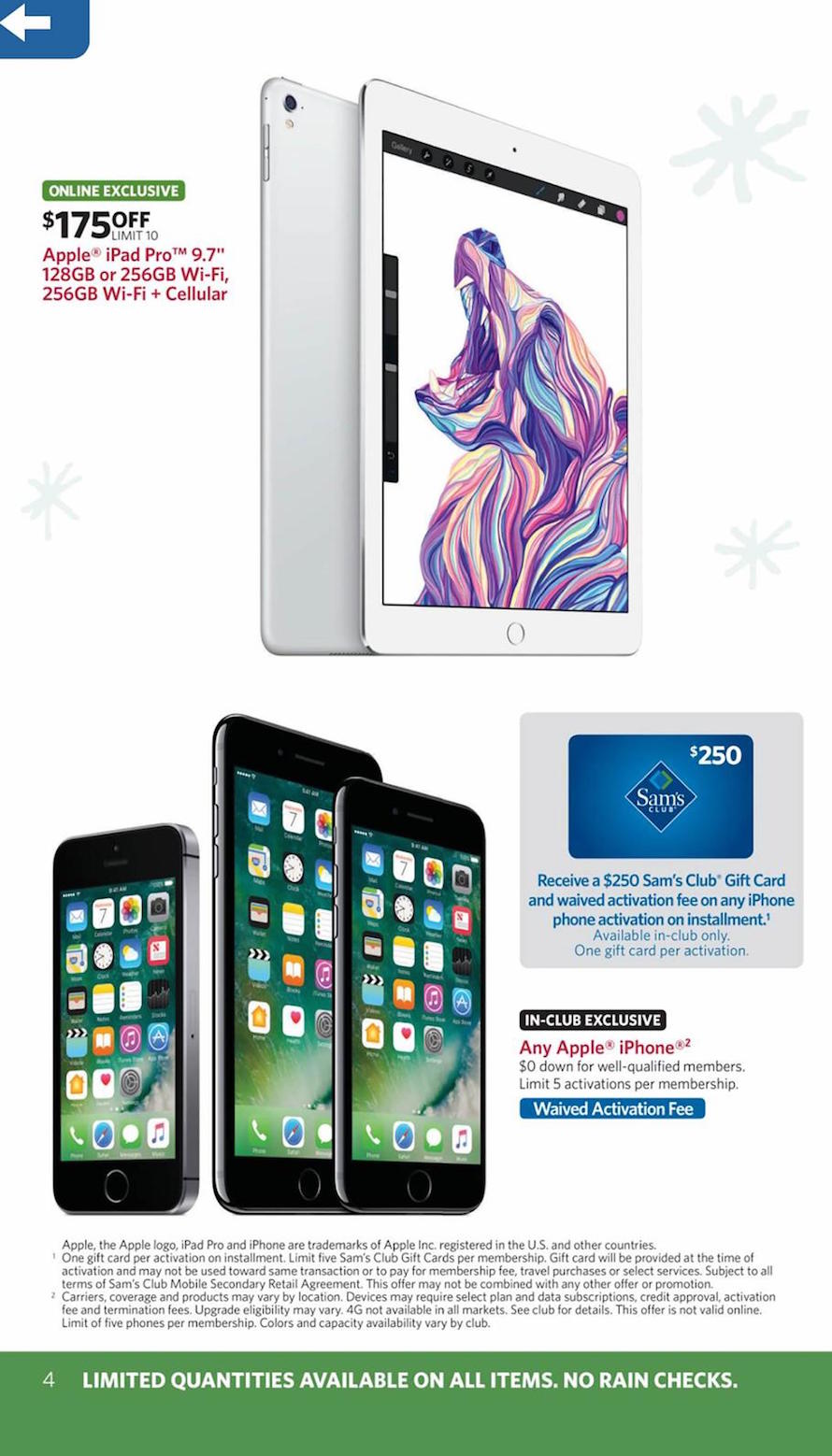 Sam's Club will offer you next week generally the same deals that will also be available to buyers on Black Friday — check out the hottest tech deals from Sam's Club at this link. But you'll also find other gadgets discounted on November 12th.The full ad for Sam's Club November 12th sales event is available at this link.