There's something very peculiar about the OnePlus 5 flagship that OnePlus will launch at some point in the coming weeks. While we know its specs and features, as most reports agree on those, we can't say the same thing about its design. We've seen a bunch of renders and actual photos of OnePlus 5 prototypes already, but they're not telling the same story. A fresh new leak that claims to show real world use of a OnePlus 5 devices shows a brand new OnePlus 5 design.
Posted on SlashLeaks, which found it on Weibo, the image below shows us a purported OnePlus 5 handset.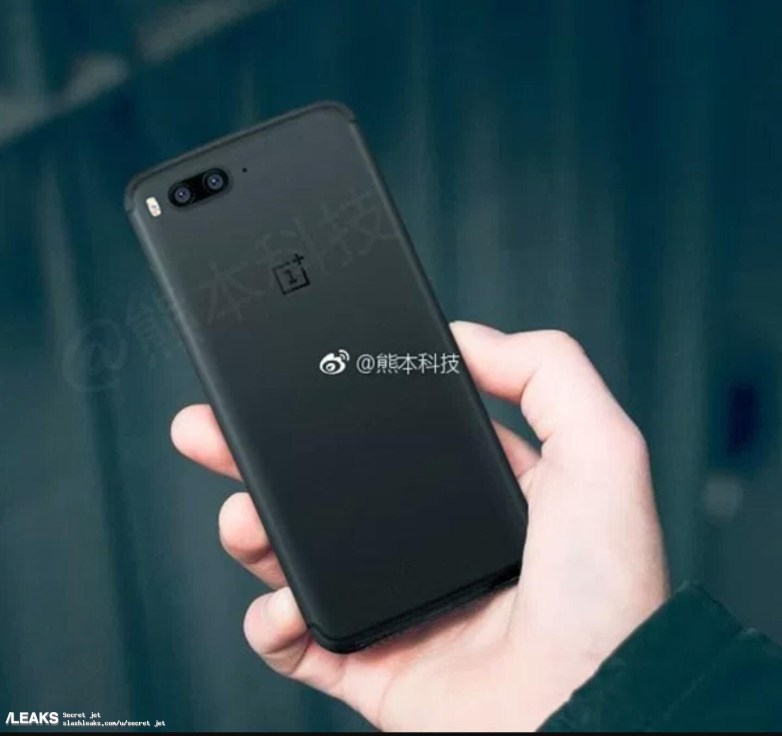 The phone has a dual lens camera placed horizontally, and antenna lines that remind us of the iPhone. Yes, it could always be a fake, considering that we have no way to verify this information.
A few days ago, a leak from China also indicated the phone will have a horizontal dual camera, which seems to be in line with a OnePlus 5 teaser coming from one of the company's co-founder. A few weeks ago, Carl Pei posted a blurry image of a handset sporting a dual camera which seemed to have a horizontal orientation.
But most leaks that hit the web since then showed OnePlus 5 designs featuring a vertical dual rear camera on the back.
OnePlus did confirm that the camera will be one of the OnePlus 5's main features, but that's pretty much all we know about it at this point.
Considering the increased OnePlus 5 chatter, we shouldn't be surprised to see OnePlus unveil the phone in the near future.