Each new hardware and iOS generation introduces new features to improve the overall experience of using an iPhone. Not all of those features are game-changing, nor are they always features that Apple has time to discuss during WWDC and its iPhone launch events. But the iPhone gains several useful tricks with each new iOS release, some of which might not be immediately clear to the user. One such addition is a mind-blowing fast-scrolling iPhone trick that should speed up your browsing on websites in Safari, in social media apps, and in other applications.
Not long ago, I showed you an amazing iPhone volume control that you're probably not using. I know I wasn't, despite being a longtime iPhone user.
If you know that one, the iPhone fast scrolling trick will feel familiar. However, this one is even harder to find, especially for someone who just got their first iPhone. Unlike the volume slider, which appears prominently on the left side of the screen when you want to control the volume, the scroll bar hardly shows up.
Apple fans know why that is. The company did its best to hide the scroll bar from the iPhone and Mac user interface. The scroll bar disappears when you're not using it, but Apple could not completely remove the visual UI element. It might not look pretty, but you need a scrolling indicator for web pages and apps to give you an idea of where you are on the page.
Scrolling on iPhone and iPad works just fine. You tap the screen with a finger and move up or down. But there might be instances where you'd want to scroll faster than what your finger can do. Maybe it's an online store, a multi-page document, a social app or website, or a photo gallery. And you're looking for a specific piece of information that's a few screens up or down.
That's where this iPhone scrolling trick comes into play. The gesture is incredibly simple and very easy to master.
Tap the screen as if you were about to scroll and mimic scrolling until the scroll bar appears. Quickly tap and hold the scroll bar until you feel haptic feedback. You're waiting for a small vibration. The scroll bar also thickens in size if you can see it under your finger.
Once that's done, scroll down without releasing the scroll bar. This is the key element that makes scrolling a lot faster on iPhone.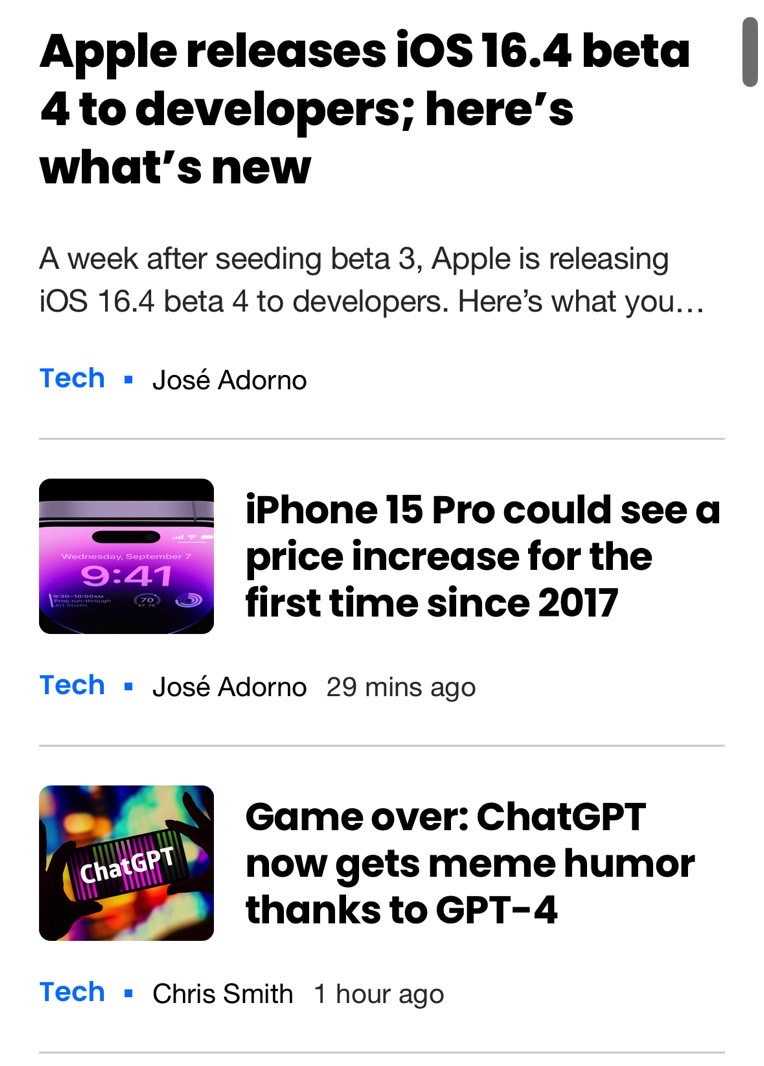 You won't need to use it all the time, but now there's a way to take advantage of it when you really need faster scrolling on iPhone. The same trick works on iPad, of course. And if Apple will ever brings touchscreens to Macs, the same gestures will work in macOS.
To use the fast-scrolling iPhone/iPad gesture, you'll need iOS 13 or later on your machine. That's probably not a problem for most people, as most iOS devices run Apple's newest OS variants.