All the tech giants out there now have their own News portal. We've got Apple News on iOS devices and coming to Macs soon, we've got Google News on the web and via mobile apps, and Facebook is about to launch its own news service as a part of its Watch video platform.
And now there's Microsoft News on the web but also on iPhone and Android.
The rapid creation and dissemination of fake news turned out to be an incredible weapon against western democracies. The magnitude of the problem became clear after the 2016 US presidential election campaigns. Facebook denied its fake news problem at first, but the company had to change tune rather quickly as more evidence suggested that Russia conducted elaborate fake news attacks during the campaign.
Since then, tech companies have invested in their own News products. Microsoft News appears to be exactly that, a brand new product if you look at the mobile experience. The Microsoft News app has been completely redesigned for iPhone and Android, and there's a Microsoft News available on Windows 10 and online, as well.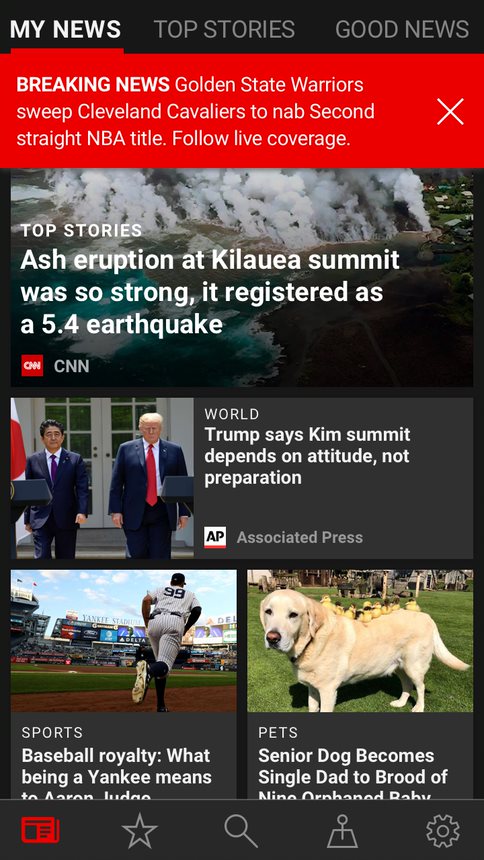 The mobile app delivers support for personalization, breaking news alerts, support for continuous reading, and a dark theme — download it at this link.
However, Microsoft News is a continuation of MSN.com. So the service isn't entirely new. It's more of a rebrand:
Microsoft News is the new name for our news engine that powers familiar sites like MSN.com, and our newly redesigned Microsoft News app for iOS and Android. Microsoft News also powers news on Microsoft Edge, the News app in Windows 10, Skype, Xbox and Outlook.com.
Microsoft says that the news it's delivering comes from more than a thousand publishers and more than 3,000 brands in all major markets. A team of more than 800 editors curate the News experience, while artificial intelligence (AI) is what Microsoft uses to scan the content, and suggest photos before editors begin their curation process.