Google just launched a powerful new image converter called Squoosh at its Chrome Developer Conference that's going to help you convert a bunch of image formats into the kind of image you want to use. Squoosh is an online tool that works in any browser, not just Google Chrome, but the entire process takes place on the computer and everything is saved locally.
Per Ghacks, the app wasn't designed as a competitor to apps that already exist to pull off the same kind of tricks. Instead, it was designed to showcase new technologies.
The app supports a bunch of image formats, including OptiPNG, MozJPG, WebP, Browser PNG, JPG, and WebP, and you'll be able to customize the actual image conversion for some of them. Some formats will have custom parameters that can be edited, like WebP, while others won't.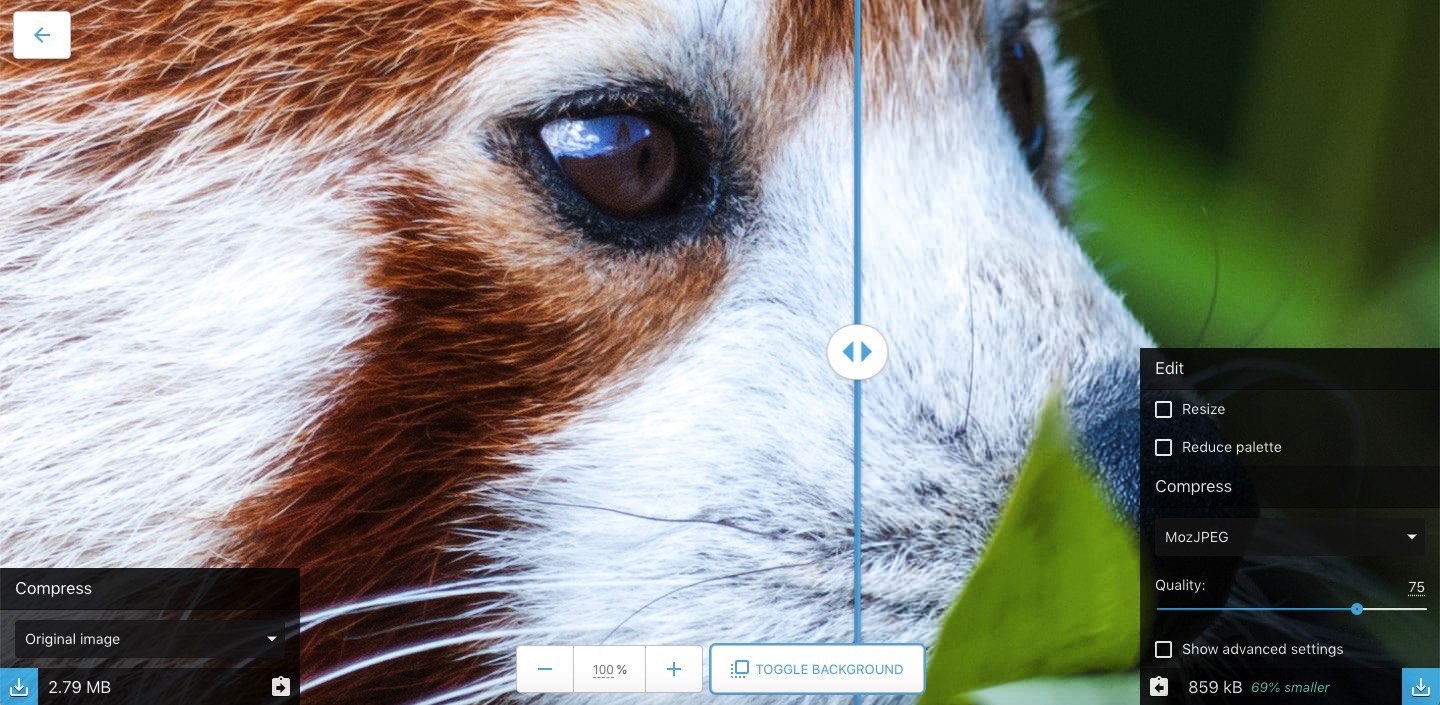 You can easily choose between formats and modify the parameters, and the app does the conversion almost immediately, showing the result in the preview area. A handy slider on the screen lets you move between the original and the converted image to see how they compare. You can also resize and change the palette independently of the actual conversion process.
From the looks of it, Squoosh is pretty intuitive to use, and while it may take some time adjustments compared to similar options, if you're already using other programs to convert images it sure looks like a simple enough app to master. What the app doesn't do is bulk conversions, so you'll need a different app to handle that.
You can already try the app yourself at squoosh.app. Again, it may be a Google tool, but it works in any browser.