Jonathan Majors is one of the big stars of the MCU's Multiverse Saga, playing different versions of Kang, the big villain who will face the Avengers in Kang Dynasty and Secret Wars. But Jonathan Majors' MCU future isn't certain, and there's plenty of speculation about Marvel recasting the Kang role.
It all started after his recent arrest for a domestic dispute involving his girlfriend. Reports that followed said Marvel had met with the actor's representatives. But no decision has been made in the three weeks since the event. However, an insider claims that Marvel already has a type of actor in mind to replace Majors. The studio is apparently looking for an actor like Damson Idris.
Kang isn't leaving the MCU despite the Jonathan Majors scandal
If Marvel decides not to work with Jonathan Majors, it has to recast Kang. The villain is too big for Marvel's current MCU plans for the studio to simply drop the character.
As a reminder, Marvel has killed Kang at least once in the MCU so far. We saw He Who Remains die in the first season of Loki. Then we saw Kang the Conqueror die in Ant-Man and the Wasp: Quantumania. The latter's death isn't certain yet.
But those deaths do not give Marvel an easy way out. The same Quantumania established The Kang Council, an organization that contains a possibly infinite number of Kangs. And the Kang leaders have beef with the Avengers in the MCU's main reality.
Marvel is on a clear path with the story, and it can't remove Kang. And it's unlikely that fans would want to see Kang go away, regardless of what Marvel decides about Jonathan Majors' future in the MCU.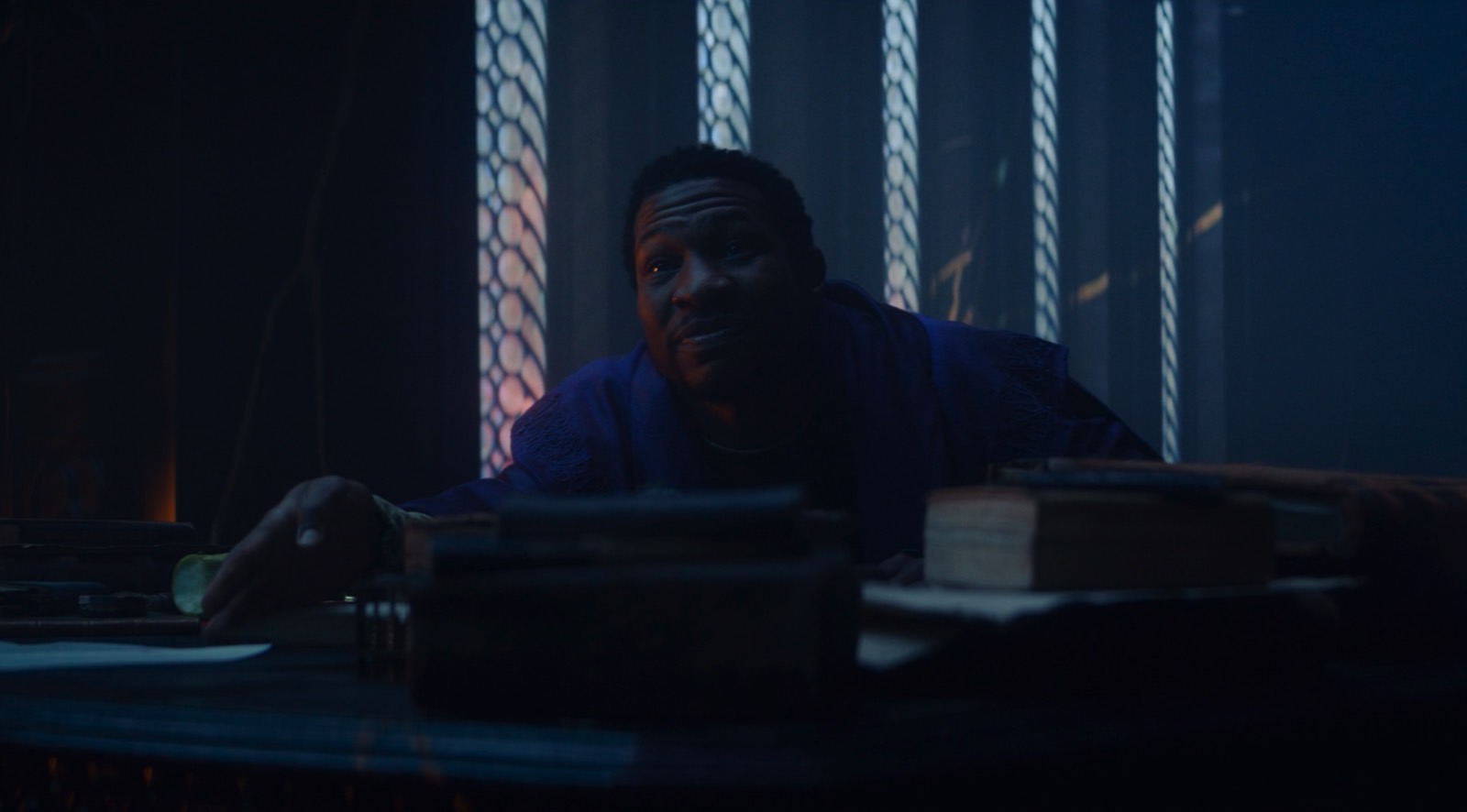 As I already explained, the same Loki season 1 revealed that not all character versions are identical. Some Loki (Tom Hiddleston) variants are women, like Sylvie (Sophia Di Martino). Some are crocodiles. Then, some Lokis are kids, and some are old versions.
We've seen the same variety in No Way Home, where different-looking Spider-Man variants fought against a team of villains.
Moreover, the Fantastic Four reboot will probably deliver a Mister Fantastic variant different from John Krasinski's Reed Richards in Multiverse of Madness.
Therefore, it's very easy to recast Jonathan Majors and have a different actor take over as Kang for the remainder of the Multiverse Saga.
Damson Idris isn't the MCU's next Kang
This brings us to the new rumor that Marvel is looking for a Damson Idris-type actor to play Kang. But that doesn't mean that Damson Idris is the next Kang. We're far from getting to a point where Marvel would confirm the recasting. As for Idris, you might have seen him in Hulu's Snowfall and Netflix's Outside the Wire (trailer below).
But the name came up during The Hot Mic podcast. Insider Jeff Sneider talked about Idris landing a role in Brad Pitt's upcoming Apple TV movie about Formula One.
"Here's one I wanted to talk about," Sneider said. "Did you see who got cast in that Brad Pitt racing movie? … Damson Idris… I think he's from Snowfall. And so that's like a big part, right? That is the young, hotshot racer opposite Brad Pitt in this $150-200 million racing movie. That was a big deal that he got that."
That's how the Jonathan Majors recasting rumor came up. Marvel is said to be weighing its options for Kang and looking at Damson Idris-type stars.
"And again, even though there hasn't been any movement on the Jonathan Majors front, I've heard that's the kind of actor who, like, if Jonathan Majors got the boot as Kang, someone like Damson Idris is the type of the person that [Marvel] may look at to replace him if that, in fact, happens," Sneider continued.
Loki season 2 premieres in September, according to recent claims from Owen Wilson. The show will feature a different variant of Kang that Jonathan Majors played. Therefore, Marvel has plenty of time to decide whether or not it will recast the role. And I'm just speculating here. After all, we haven't heard anything about Jonathan Majors' legal troubles, if any, since his arrest.
The latest Hot Mic podcast episode follows below.