We've seen the iPhone vs. Android debate play out over and over again, with fierce defenders on both sides. Over time, the two ecosystems have become more similar when it comes to design and software features. But there are still more Android users switching to iPhones than vice versa. Oftentimes, Android users also share their thoughts on the improved experience inside Apple's walled garden. The latest such testimonial comes from a lifetime Android user who spent $1,400 on a 256GB iPhone 14 Pro and AppleCare+.
The iPhone 14 Pro design
Redditor YoYdave explained he switched to the iPhone after his 2019 Galaxy S10 broke. The person thought all the Android flagships had "a bunch of fundamental issues," so they went for the iPhone. "I don't know why I haven't switched sooner," the Redditor said.
The iPhone 14 Pro design is one of the big advantages of the phone:
Design. I just like it. The boxy look and the chrome chassis I got in the white version is really cool to look at. The flat screen compared to the curved display on my previous S10 is so much better.
The Face ID authentication experience is also a big win over built-in fingerprint sensors:
Face ID. So much better than fingerprint. It's not contingent on the cleanliness and moisture of your fingertips. You just have to look at the phone! Especially for the S10, where the ultrasonic fingerprint was barely functional.
But the overall conclusion is that the iPhone software experience is better than Android. "Overall I'm really loving my iPhone. I finally get it. It's all about the software," the Redditor said.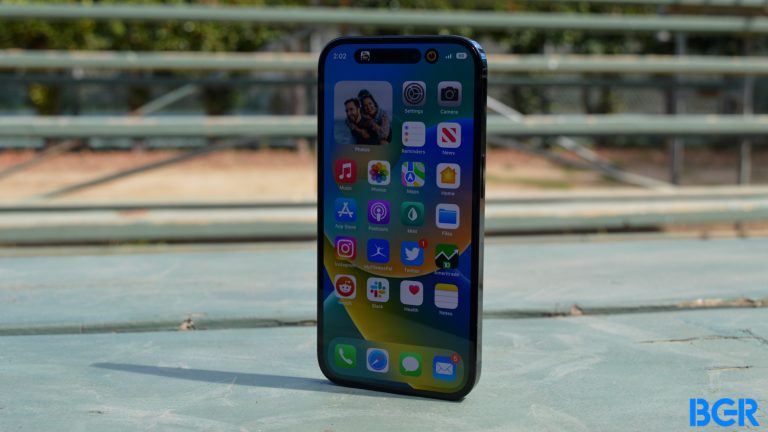 iOS is better than Android
Here are a few examples of iOS software experiences the Android user appreciates:
Safari. Oh my God I didn't expect the default browser app to be so good. Previous pages are cached, so that navigating back and forth is as seamless as an app. I don't have to go through the shame of downloading Reddit! Compared to Firefox on Android where going back requires a reload every time. And it's so simple. No menus full of options like Firefox and Brave.
General design unity. Same font, UX principles, animations, etc. So much so that I'm trying to keep my phone/apps as stock as possible (Apple Maps instead of Google Maps, Apple Music instead of Spotify). It's refreshing coming from a phone with all different mismashed apps. And the animations are beautiful.
The iPhone 14 Pro's optimizations that save battery life are also impressive. And a personal highlight of my experience so far. Here's what the Redditor said:
Optimization. I can tell my iPhone is trying to save battery. Being proactive on screen on time, closing intensive apps in the background, etc. I'm surprised how much battery life I get for a 120 Hz display. I appreciate this compared to the more hands-on approach you have to take on Android for optimization.
Finally, the Apple ecosystem is also a huge advantage for using the iPhone 14 Pro:
Ecosystem. AirDrop. iMessage. FaceTime. Everyone already knows this. It's also the least important to me but still appreciated.
The Reddit post also includes a few negatives, like the lack of custom apps that would allow them to bypass Spotify and YouTube fees. Okay, that has nothing to do with negatives. Stealing paid services isn't a feature the iPhone will ever support. The former Android user also noted issues with image processing inside the gallery and the handset's steep price.
You can check the full Reddit post at this link. And if you're on Android, you can switch to iPhone 14 anytime, as Apple has fixed its supply issues.
Interestingly, Google also singled out the iPhone 14 Pro/Max in its post announcing the ChatGPT-like Bard product coming to Search.