The foldable smartphones are already here, and by here we mean that we've seen a bunch of them in the past few months, although only a couple are ready to hit the market. In reality, the Galaxy Fold has been delayed indefinitely, as Samsung has to fix the screen and prevent it from breaking. The Huawei Mate X, meanwhile, is yet to hit stores. But forget about foldable phones, because the next big foldable thing is already here. Well, kind of. The Lenovo ThinkPad X1 prototype you're about to see will launch in the first half of 2020 for an undisclosed price.
We've got no specs for the device either, but this is supposed to be a light, full-fledged Intel-based Windows 10 PC ready to deliver all-day battery life and always-on connectivity — that means it'll have built-in cellular support. Here's what it looks like:
The ThinkPad X1's purpose is to make laptops even more portable. In tablet mode, the device packs a 13.3-inch display just like your regular laptop. LG makes the flexible screen, an OLED panel with 2K resolution and 4:3 aspect ratio. The foldable laptop will also ship with a wireless keyboard so that you can take advantage of that full 13.3-inch screen when working at a desk, and will come with stylus support.
The screen can be folded in half, which further reduces the overall footprint of the device. You can also use it in book mode when reading, and it'll look exactly like an opened book.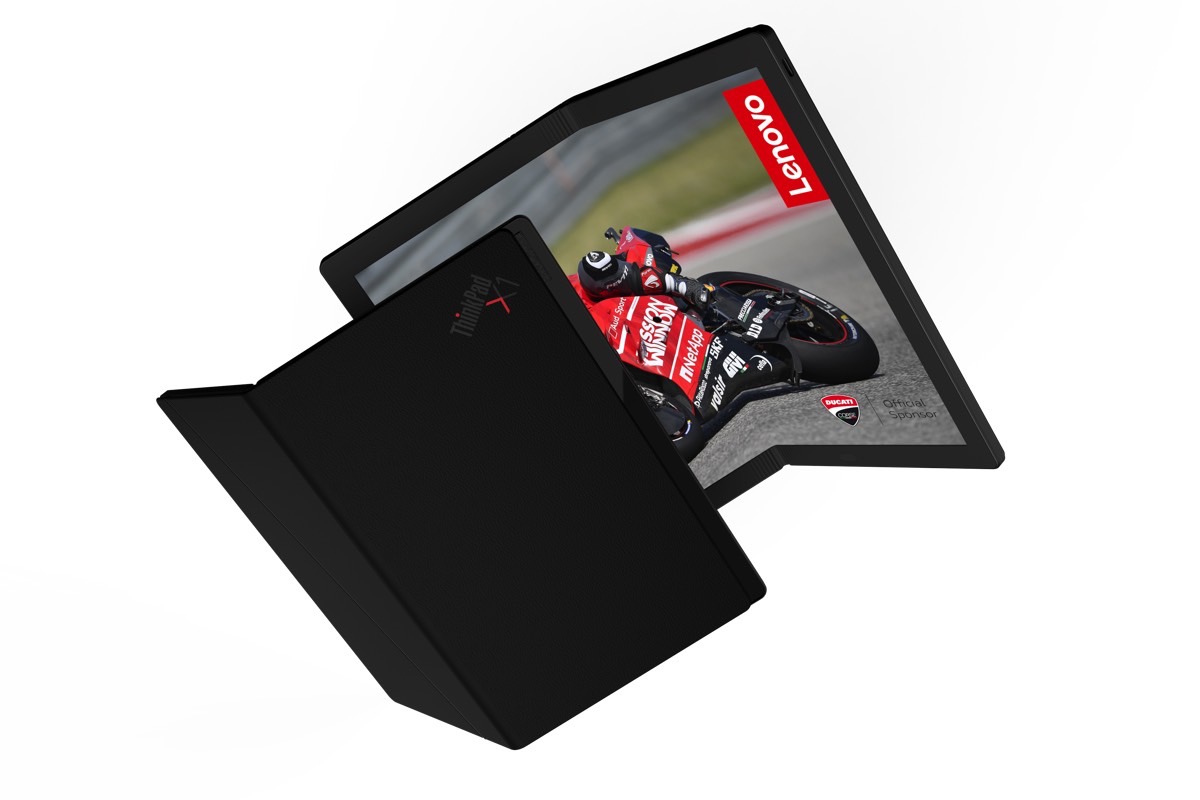 The device weighs 2 pounds, and it's perfectly balanced so that you can use it in laptop mode by folding the screen. The Verge explains that the battery is located on the right side of the screen, which becomes the bottom portion when you fold it. Once folded, the bottom part can be turned into a digital keyboard.
The Verge's video below shows the new Lenovo foldable ThinkPad in action.