Following a year-and-a-half of testing in a few select regions, the free antivirus software from Kaspersky Lab is now available worldwide. Although it lacks many features of Kaspersky's paid product, it includes all of the "bare essentials," such as scanning files, web traffic and email, firewalls for filtering network activity, quarantining malware and monitoring activity of installed apps.
Most free antivirus software is either filled with advertisements or expires after a month or so of use. Kaspersky Free is different. Rather than inundate free users with ads, Kaspersky use the data it collects from free users to improve machine learning across all of its products and platforms.
While the global rollout officially began on July 25th, it might be a day or two before you can actually download the free antivirus software. Company founder Eugene Kaspersky explained in a blog post on Tuesday that the software will roll out in waves, with the US and Canada included in the first wave. Latin America, Africa, Turkey and Brazil will get it in September, Japan and most of Europe will get it in October and Vietnam and Thailand will finally be added to the list in November: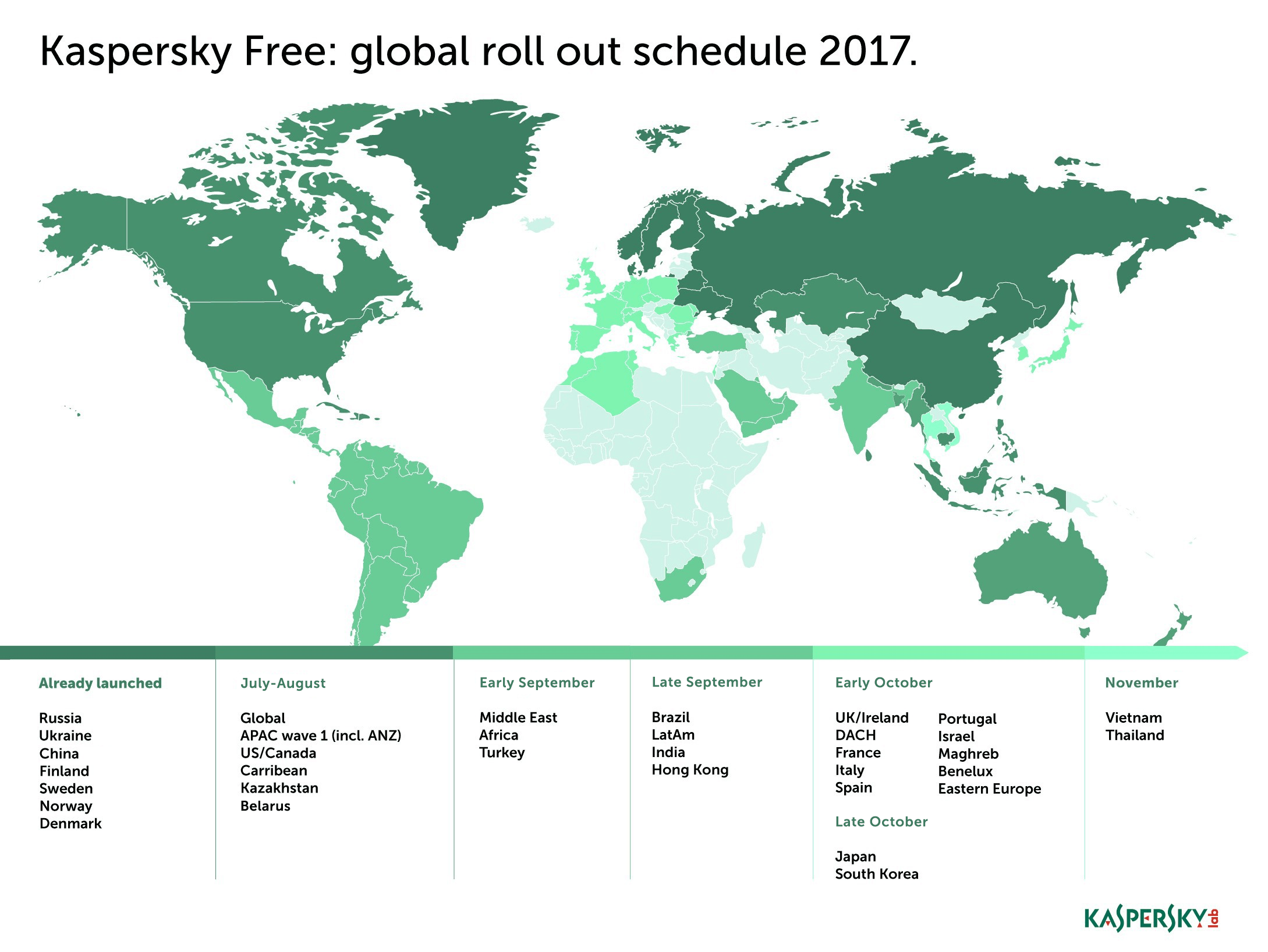 The only real catch here is that Kaspersky Lab, the Moscow-based company that developed the software, has been accused of working with the Russian government. As Reuters notes, Kaspersky has repeatedly denied these claims, stating that there is no hard evidence to suggest any ties between the company and Russia's Federal Security Service (FSB). Nevertheless, the US has gone as far as to remove Kaspersky from the list approved vendors covering IT services and digital photographic equipment.