You might be waiting for the release of the Pixel Fold on June 27th, but Google has one big launch before it gets its first foldable out into the world.
In a blog post, the company announced the June feature drop of the Pixel family. There were a bunch of features announced for both the Pixel phones and the Pixel Watch, but there are definitely some key highlights for both devices.
Pixel phones get macro video, hands-free photos, and more
For the Pixel phones, the biggest feature has to be for the Pixel 7 Pro, which is getting macro mode for video. According to Google, "Pixel 7 Pro's Macro Focus is now available for video, so you can create larger-than-life videos of the smallest details, like butterflies fluttering or flowers waving in the wind."
In the area of safety, your phone will now contact your emergency contacts and send them your location if you are ever in an accident. The company is also rolling out the ability to activate its safety check feature with Google Assistant.
Use your voice to ask Google Assistant on your Pixel phone to start emergency sharing or to schedule a safety check for some extra peace of mind. If you're out for a night run, just say, "Hey Google, start a safety check for 30 minutes." If you don't respond to your safety check in the set duration, your emergency contacts will be notified and your real-time location will be shared.
You'll also now be able to take hands-free photos, enjoy new cinematic wallpapers, get quicker access to your smart home controls, and check out two new voices for the Google Assistant.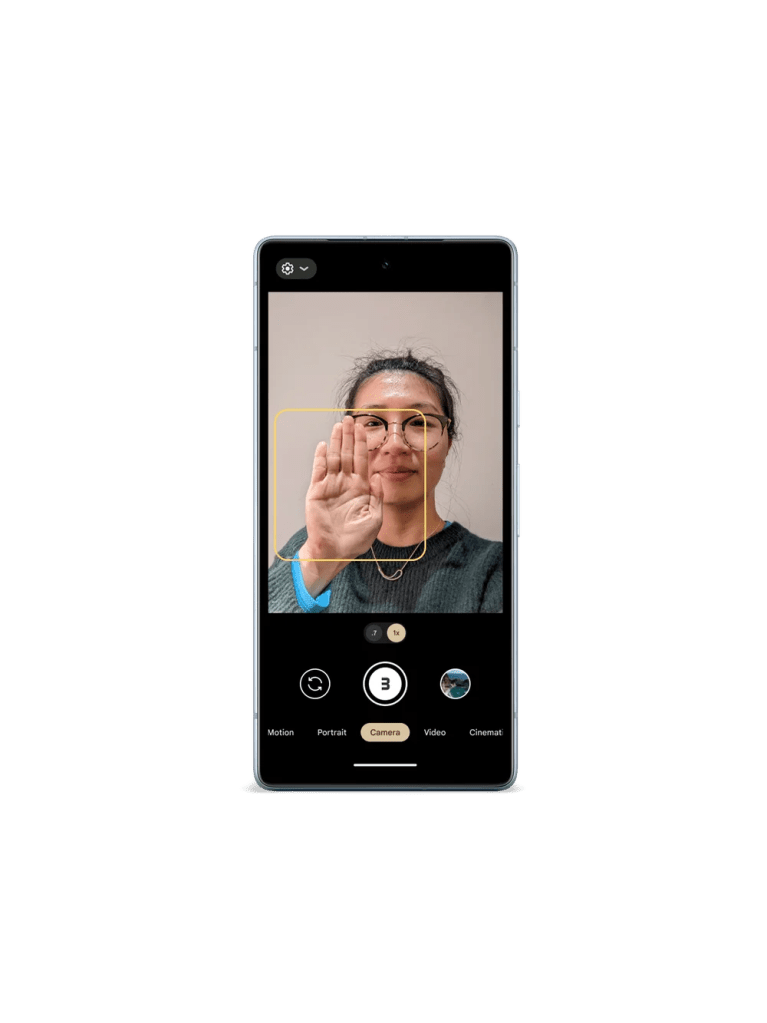 The Pixel Watch
The Pixel phones aren't the only devices to get an upgrade with this feature drop. The Pixel Watch is also getting some love! With this update, your watch can now track your oxygen saturation (SpO2). Google says you'll be able to check it manually as well as have it tracked in the background while you are sleeping.
Pixel Watch will now be able to check your oxygen saturation (SpO2) and help you identify changes in the level of oxygen in your blood while you're sleeping, which could impact the quality of your sleep. Plus, tracking your SpO2 trends over time may help you spot any changes associated with your activity, altitude, and overall wellness.
The company is also adding notifications if your heart rate is unusually high or low. The company says that "Pixel Watch continuously tracks your heart rate all day and night. Now, it will be able to send you a notification if your heart rate is unusually high or low, as it could be an indicator of your overall health and any potential issues on the horizon."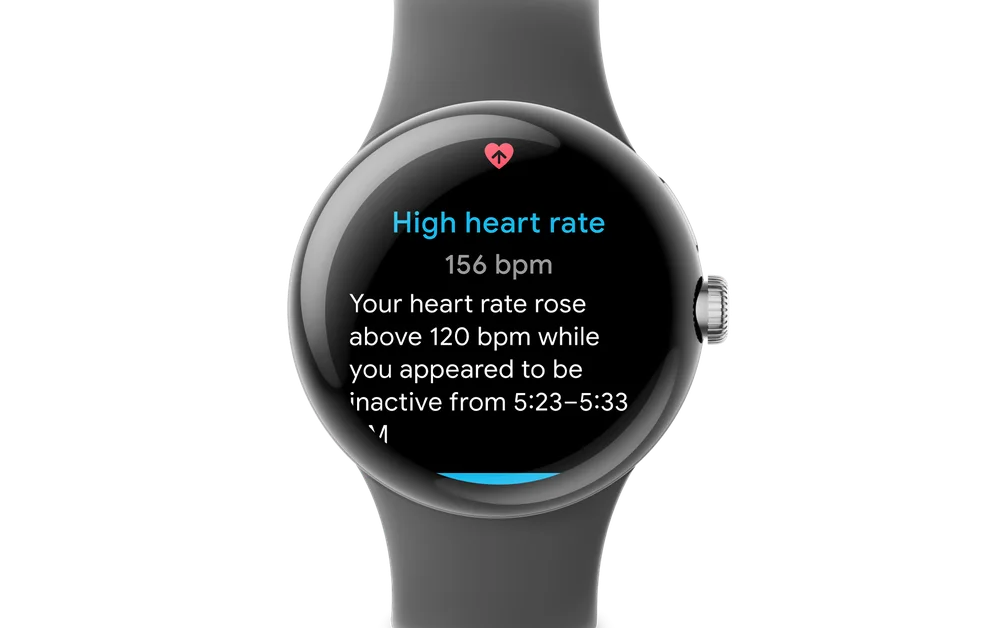 The Pixel Watch is also getting access to Google Assistant in more languages (Italian, Portuguese, Swedish, Polish, and Spanish), three new tiles for Spotify, and the ability to auto-pause your running, walking, or biking workout.
There are even new accessories!
As if all of that wasn't enough, the Pixel Watch is also getting some new bands. Google says that "our new Metal Links bands for Pixel Watch have soft curves and crisp lines to elevate your style. You can also easily add or remove links with the included sizing tool."
The new bands will be available in Brushed Silver or Matte Black and will launch on June 16th, both online and in Google retail stores. You can choose from two colors — Brushed Silver or Matte Black.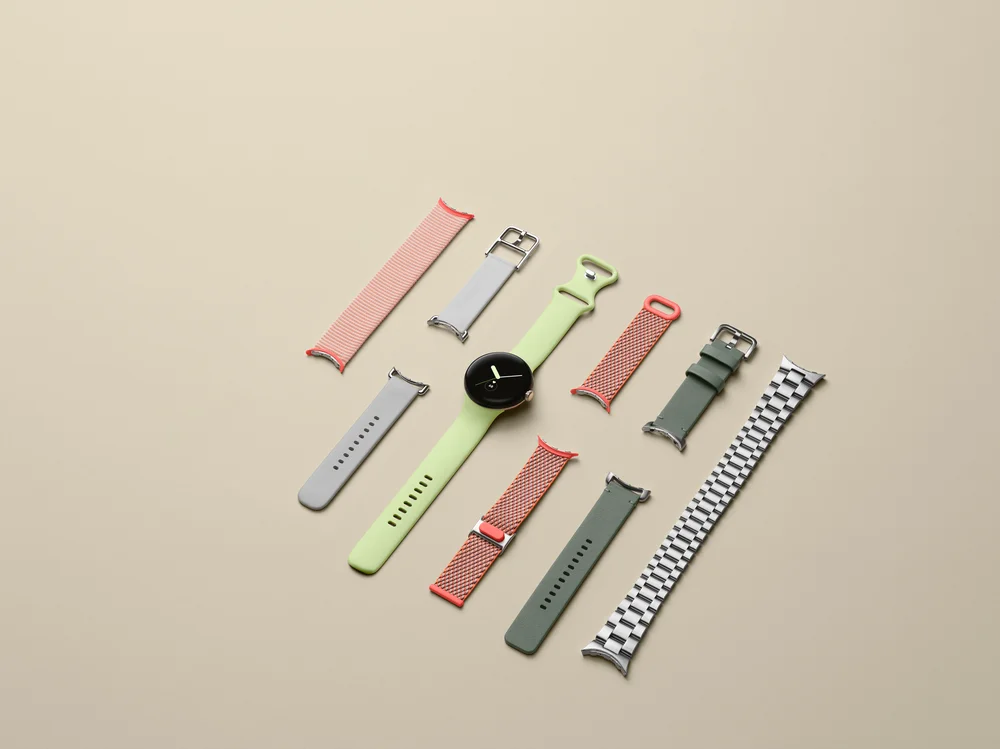 There's even more
If you want to dive into the entire release, check out the video that Google posted to Youtube:
A lot of the features that Google announced for the Pixel Watch are similar to those that have already been available on the Apple Watch for some time. That's fine, though. The important thing is that these features are now available. Google and Apple can rip safety and health features off each other all they want. We all benefit from it!
The Pixel feature drop comes about two weeks before the company is set to release the Pixel Fold, its first foldable phone. That will officially launch on June 27th.