Is there anything left for Apple to surprise us with when the company finally unveils its next-generation iPhone Xs, iPhone Xs Max, and iPhone Xc/Xr/9/whatevertheheckit'scalled on Wednesday? It doesn't even seem possible at this point considering how much we already likely know. We know the iPhone Xs will look exactly like its predecessor, the current-generation iPhone X. It'll feature the same design and the same 5.8-inch OLED screen along with upgraded internal components and a better camera. We also know the new iPhone Xs Max will be a bigger version of the exact same phone, and the "Phone Xr" will be in between the two in size but stripped down as far as specs go.
Of course knowing and seeing are two different things, and so a well-known YouTube channel put together an unofficial iPhone Xs introduction video based on all the leaks and everything we've seen so far. It obviously doesn't come directly from Apple, but the odds are pretty good that it'll end up being an eerie likeness of the official iPhone Xs video Apple shows off on stage during its big press conference on Wednesday.
Leaks are always common ahead of Apple's new product launches, but this year it seems like they have been even more plentiful than normal. Most leaks come from top Apple insider Ming-Chi Kuo or from Apple's component suppliers and manufacturing partners, but this time Apple even got in on the action itself. Some files accidentally made public for a brief time when Apple sent out invitations to its press conference last week revealed official images of the new iPhone Xs, iPhone Xs Max, and Apple Watch Series 4. It was a big slip up, and it confirmed one of the biggest changes between last year's iPhone X and this year's iPhone Xs aside from better performance and an even worse name: A shiny new gold color.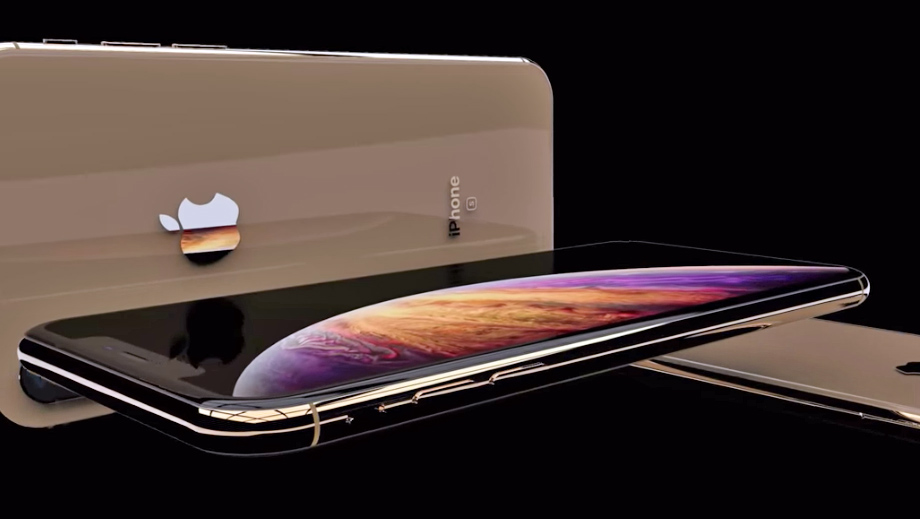 That's right, Apple has used colors in the past to help differentiate between new "S" model iPhones and the prior year's models. In 2018, the new iPhone Xs and iPhone Xs Max will feature a new gold color in addition to the current space gray and silver options. It's unclear exactly what material Apple used to achieve a shiny gold finish on top of the iPhone Xs' stainless steel frame since it's obviously not real gold. We can only hope whatever plating Apple used is nice and sturdy so we don't have a "Goldgate" on our hands.
In any event, we can expect the new gold hue to be a big focus of Apple's presentation and of all the marketing materials Apple puts together for its new iPhones. That obviously includes the initial introduction video Apple will play during the course of its presentation on Saturday, and graphic designer Gunho Lee took a crack at imagining what that video might be like. Below, you'll find the unofficial iPhone Xs and iPhone Xs Max introduction video that he created for YouTube channel ConceptsiPhone.
Apple's iPhone Xs and iPhone Xs Max will be unveiled tomorrow, September 12th, alongside the third new 2018 iPhone model with a 6.1-inch LCD screen. Also expected at the event are new AirPods, a new MacBook laptop, new iPad Pro models, and perhaps the most exciting new Apple product of the year, the Apple Watch Series 4. The new Apple Watch models will feature Apple's first big redesign since the original Apple Watch debuted. While the overall size will remain about the same, the watch's OLED display will occupy more of the Apple Watch's face and it'll have narrower bezels, similar to what Apple did with the iPhone X as compared to earlier iPhone models.