Apple on Wednesday confirmed that all the three new iPhones it just unveiled will be powered by the same monster mobile processor, the A12 Bionic that happens to be the world's first commercial 7nm chip. The A12 Bionic is faster and more efficient than before and packs Apple's own GPU as well as an improved neural engine. We saw leaked A12 benchmarks before the event that hinted the 2018 iPhones will have no match from Android vendors, and now we have scores for the iPhone XS Max and the iPhone XR that prove the same thing.
Dutch blog Let's Go Digital dug up Geekbench scores for Apple's new smartphones and they are in line with previous leaks, suggesting both phones will deliver performance not available on other mobile devices. The iPhone XR (or iPhone11,8) scored 4754 and 9367 in single- and multi-core tests. The listing also reveals the 6.1-inch phone comes with 3GB of RAM, just as we had suspected.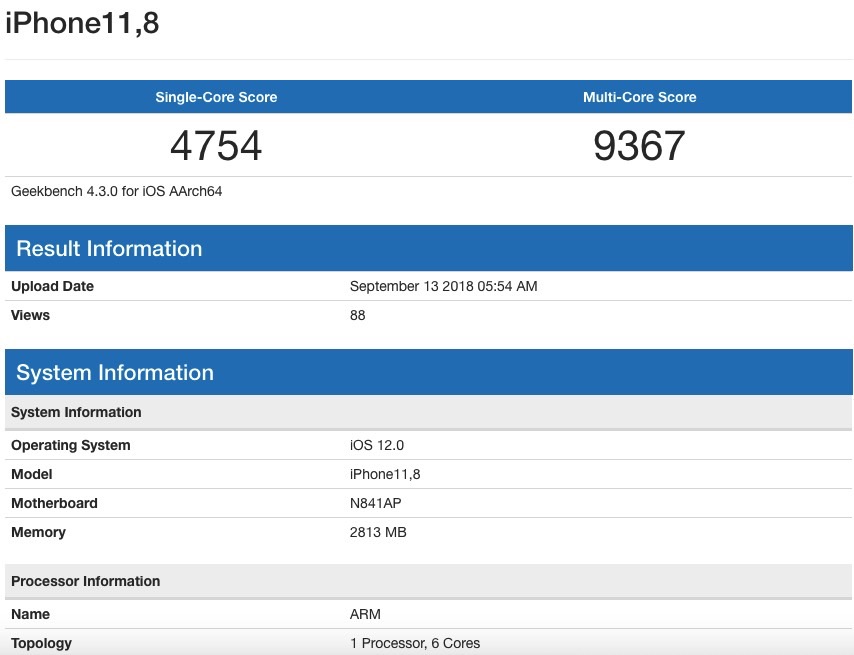 The iPhone XS Max (iPhone 11,6) does even better in Geekbench tests, and it's probably thanks to that extra gigabyte of RAM. The phone reaches 4813 and 10266 in the same tests, with one listing showing a multi-core score of over 11300 points.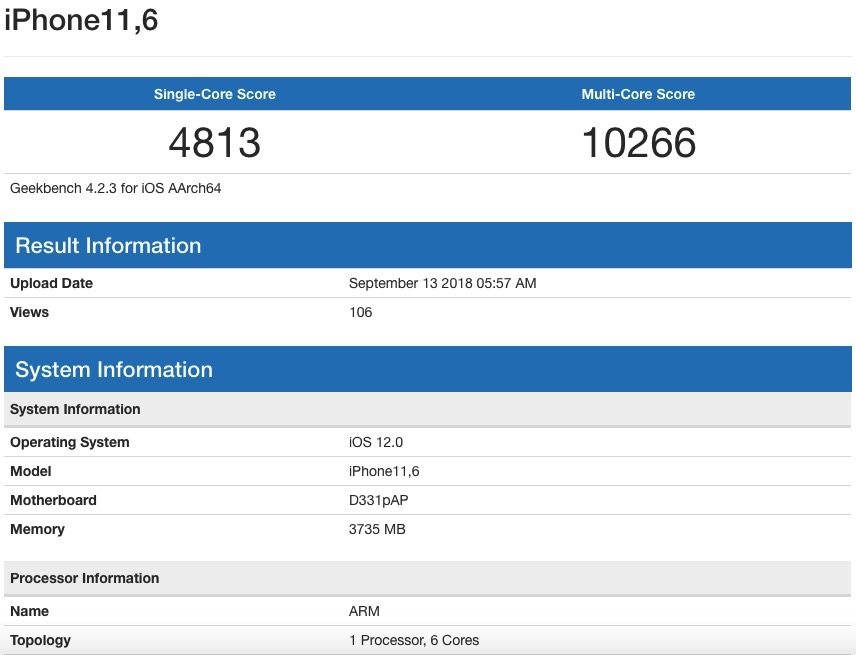 Both the iPhone XS and iPhone XS Max have the same specs, which means both of them feature 4GB of RAM. Again, this isn't exactly a surprise, considering what previous leaks revealed.
No other phone from the competition will be able to reach those scores this year or in 2019, considering what we've seen so far. They're having a hard time matching the A11 Bionic's results from last year, in fact. That said, the iPhone X was beaten in real-life speed tests by 2018 Android flagships, with RAM management problems and other issues with iOS 11 likely to blame. Real-life speed test comparisons between the iPhone XS and the best Android phones out there will likely hit YouTube as soon as the iPhone XS launches.