The iPhone XR launches on Friday in stores around the world, just as millions of buyers receive their pre-ordered units at home. We've already shown you a series of reviews praising Apple's cheapest new iPhone, a device that almost delivers a full iPhone XS experience for a lower price. But if there's one thing that stands out about the iPhone XR, it's battery life. And a comparison test shows the iPhone XR has the best battery life of all 2018 iPhones, just as advertised, and that it does even better than Google's Pixel 3 XL phablet.
Tom's Guide, the same blog that performed similar tests with the iPhone XS and XS Max, put the iPhone XR through its usual battery life test: That's surfing the web continuously over 4G LTE (T-Mobile) with the screen at 150 nits of brightness. The iPhone XR lasted 11 hours and 26 minutes, just as long as the Galaxy Note 9. However, the Note 9 is both bigger and sports a larger battery than the iPhone XR.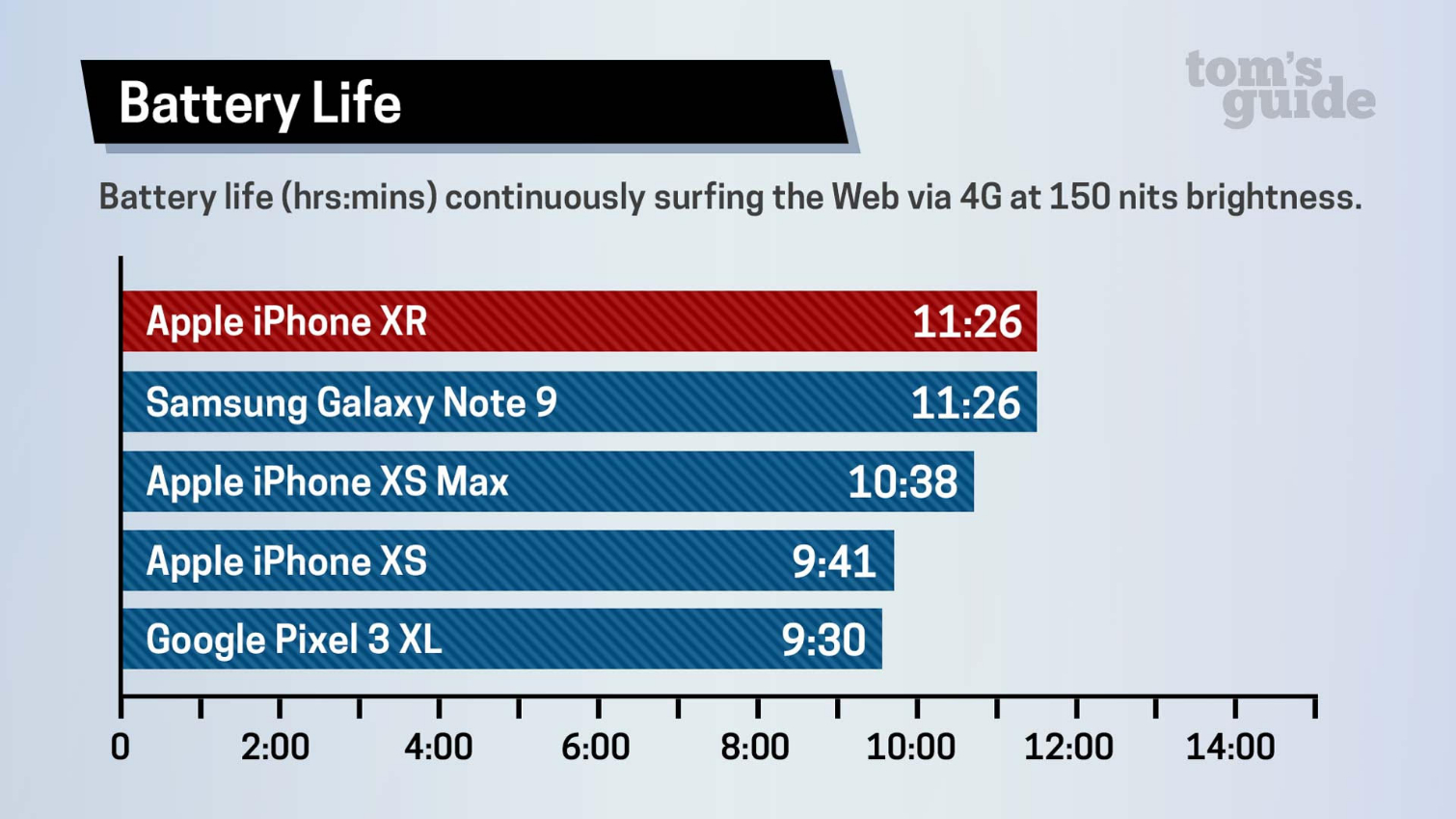 The iPhone XS died after 9:41 hours in the same test, while the Max version went for almost an hour longer at 10:38 hours. The result isn't surprising, considering that Apple said that the iPhone XR would outlast the iPhone XS and iPhone XS Max in its own battery life estimates: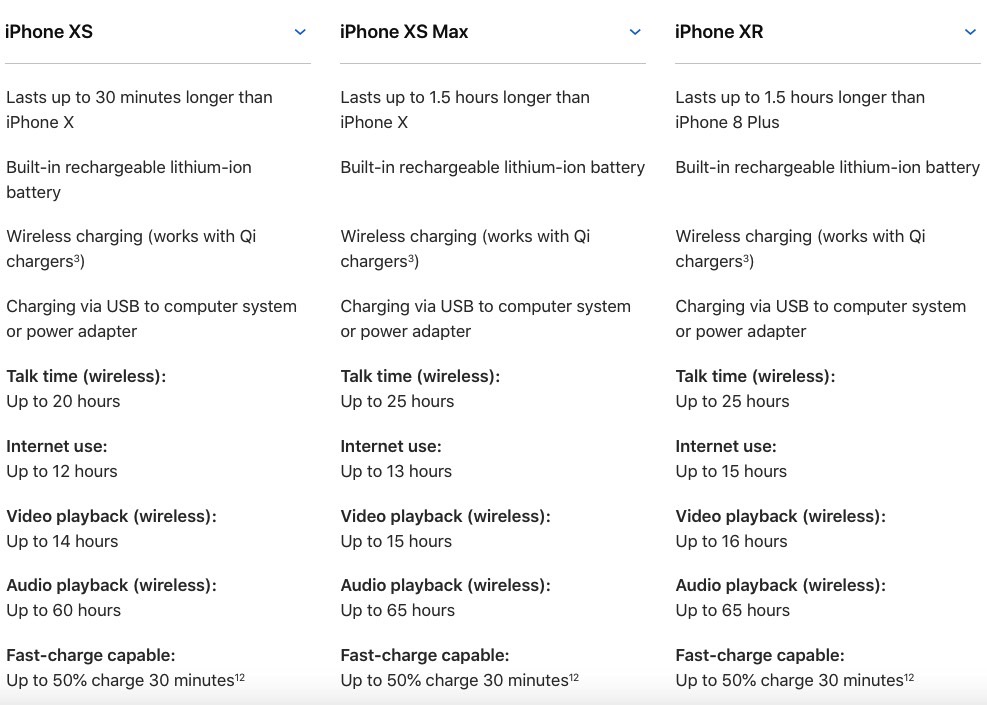 Tom's Guide's test reveals the phone not only beat popular devices like the OnePlus 6 (10:33 hours) and Pixel 3 XL (9:30 hours), but also exceeded the smartphone average battery life (9:48 hours) by nearly 2 hours. The Huawei P20 Pro, which sports a 4,000 mAh battery, came out on top, lasting for 14:13 hours during the same test.
If battery life is the only thing that matters to you when purchasing a new iPhone, then you should definitely check out the new iPhone XR.