The iPhone X has an impressive all-screen design, as Apple managed to turn almost the entire front side of the handset into a huge display. That elusive edge-to-edge design mentioned in several iPhone rumors for a few years now is finally possible. But not without the notch, and all the notch memes that followed.
However, an Android device maker you may have not heard about is apparently working on a handset that has a screen-to-body ratio more impressive than the iPhone X's.
Assuming the following image shows an actual device is real, then Vivo's unnamed phone may pack more screen than any other all-screen smartphone, the iPhone X included. SlashLeaks picked the image up from Weibo, China's Twitter-like social networks that spawns plenty of mobile leaks.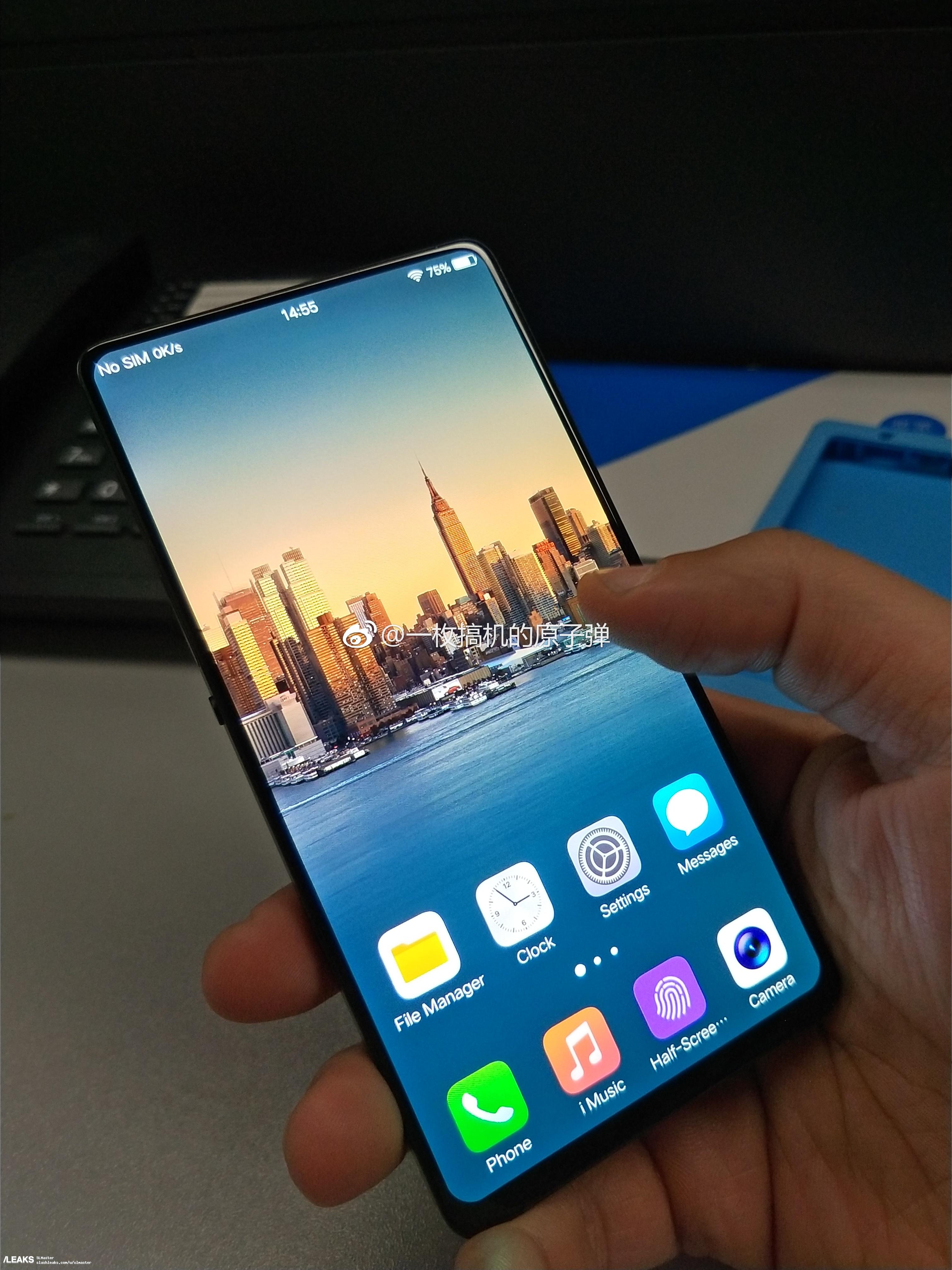 Vivo is the same Chinese smartphone maker that just launched the first smartphone with a fingerprint sensor baked into the screen. And it sure looks like one of the preinstalled apps on this phone has some fingerprint-sensing capabilities.
Can such a phone really exist right now? Where are the front-facing elements that force device makers to come up with iPhone X notch-like compromises? Where's the selfie camera, the speaker, and microphone? Are they all tucked away under the screen? Can Vivo pull that off?
We know that both Apple and Samsung are working on displays that would be able to hide these front-facing elements behind the screen. But such designs are probably a few years away unless Vivo has come up with some sort of display trickery to make it possible.
On the other hand, the image above could have been doctored to create this particular effect, so don't get too excited about seeing this particular smartphone design in stores soon.