We constantly discuss the different ways Android vendors copy Apple. Why? Well, the explanation is pretty simple: Android vendors constantly copy Apple. The Cupertino, California-based consumer tech giant has been a clear market leader for more than a decade now, constantly steering the direction of every market segment in which it operates. That's not to say Apple is always first. It's not. Apple wasn't the first company to make a smartphone with a big touchscreen and no keyboard. But once Apple did it, every other company copied the design. Apple wasn't the first company to put a fingerprint sensor on a phone, but now it's an essential feature on every Android phone. Apple wasn't the first company to cut a notch out of a display, but now dozens of Android phones feature the same notch. I could go on and on.
This is all fairly obvious to anyone with eyes, but Android fans always get all worked up when we discuss these realities. It's sort of like how flat Earthers get angry when they see people explain gravity. A hardcore Android fan can see Samsung's 132-page manual detailing how its engineers should copy the iPhone pixel by pixel, and yet they still refuse to believe old Samsung phones were iPhone clones.
But the pendulum swings both ways, obviously, and we also often discuss ways that Apple has copied things from Google and from Android smartphone makers. In fact, if you go back far enough, BGR was the first site to point out that Apple's early iPhone designs were copied from other phones back when we discussed the ridiculousness of some of Apple's claims against Samsung in court. Today I want to focus not on a way Apple has copied Android or any other software platform, but on a way Apple should copy Android.
One of my favorite things about Apple's products is how well they integrate with each other. Apple introduced new Continuity features in iOS 8 and OS X Yosemite back in 2014, and it has continued to refine the experience ever since. It doesn't always work perfectly, but it works well enough that I can't imagine myself living without it.
With Apple's Continuity features, I can begin an iMessage or text message conversation on my iPhone and continue it on my MacBook Pro without skipping a beat. I can start reading an article in Safari on my laptop and then continue right where I left off on my iPad. I can copy content on my iPhone or iPad and paste it into a document on my MacBook Pro. I can unlock my Apple computer instantly as long as I'm wearing my Apple Watch.
Apple's iCloud service is yet another way all of the company's products are tightly integrated. Photos captured with an iPhone are instantly found on a connected laptop. Contacts, calendar items, and more are synchronized as well. Another nifty iCloud feature allows you to make iTunes store and App Store purchases made on one device available on other devices. So for example, you can purchase an app on your iPad and it will automatically be installed on your iPhone, too.
But there's piece of this puzzle that has been missing for years, and it has annoyed me the entire time.
If you're like me, you spend most of your day working on a computer. If you're an Android user and you read about an app that seems appealing, you can check it out in the Play store in your browser. If after reading about it you decide you want to try it out, it couldn't be easier to install the app on your Android phone… right from within the browser. Just click the install button on the Play store page, select the Android device on which you'd like to install the app, and you're done.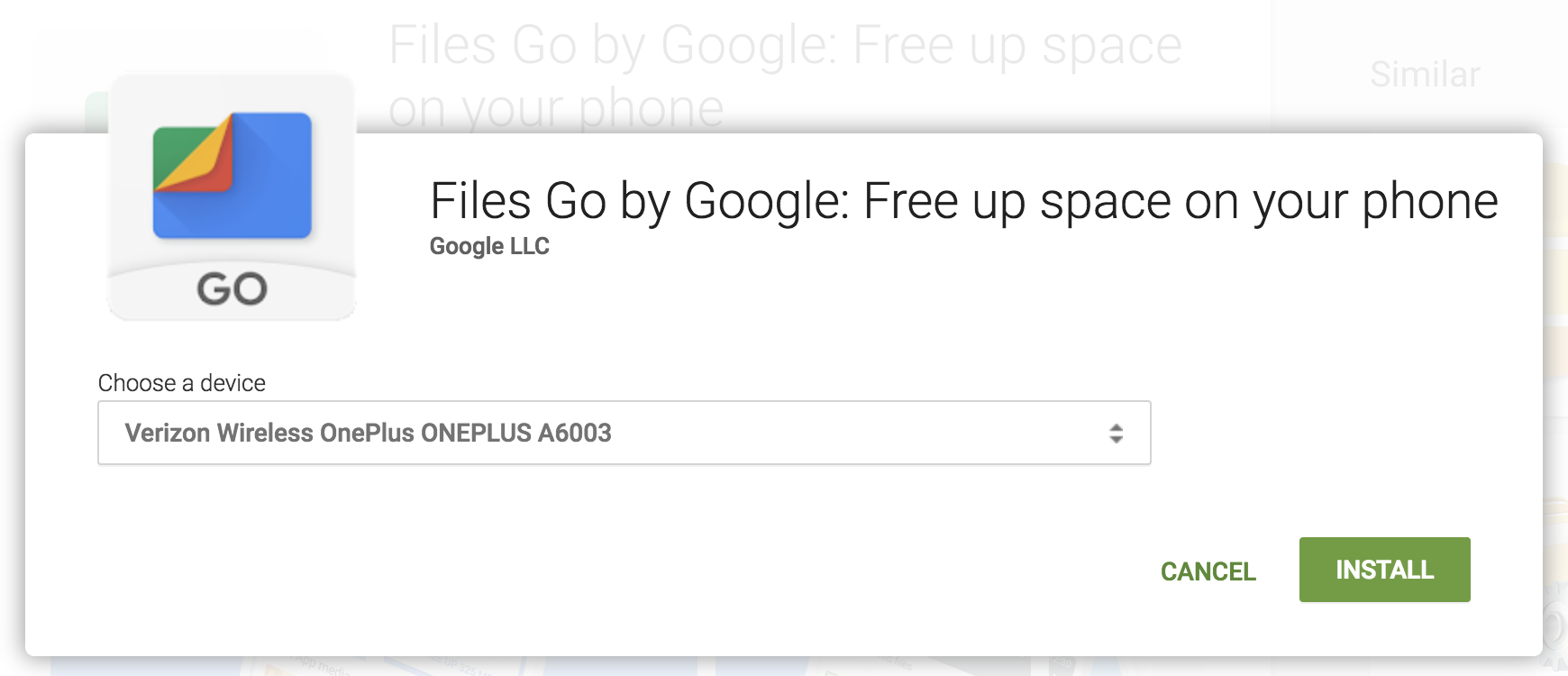 The concept is simple, though the technology behind this feature is a bit complex. Of course, because of Apple's iCloud features that already exist, a lot of the heavy lifting has likely already been done. If you can install an app on your iPhone and have it automatically installed on your iPad, why can't your computer also prompt an automatic app installation? As it stands now, the closest one can come to this functionality is to open an app page in the online App Store on a computer, unlock the target iPhone, open the app switcher, open the online App Store page in Safari using Handoff, tap a confirmation dialog in Safari to open the page in the iOS App Store app, and then install the app. It's that easy!
This is something that may seem trivial to many users to whom this use case doesn't apply, but it's something that dozens of people have emailed me about over the years. I wholeheartedly agree — this is something that Apple should support, and it's silly that it doesn't. There are so many little features that Apple has copied from Android over the years, but there are some obvious things that Apple apparently refuses to improve. The iOS notifications system is the biggest one that people complain about constantly, of course, but it's not the only thing.