Apple did not unveil any new hardware during its WWDC 2018 keynote, just as Tim Cook promised at the start of the show. We didn't get any new Macs, a second-generation iPhone SE, or a cheaper HomePod, which means we'll have to wait for Apple's next keynote for some of these devices to be unveiled.
The company isn't expected to host anymore events until mid-September when its iPhone press conference takes place. But we don't have to wait until September to try to answer one of the most critical questions we have about the "iPhone X Plus" coming this year: How big will the phone actually be?
Various reports claimed that the iPhone X Plus coming this year would pack a 6.5-inch OLED screen, and it'll be about as big as the iPhone 8 Plus out now. Of course, we already expect Apple to do that, considering that the iPhone X has approximately the same dimensions as the 4.7-inch iPhone.
While distinct sources say that Apple will have three new iPhone X successors in stores this fall, how do we know that an iPhone X Plus exists, and how can we talk about its actual size? From Apple and its iOS 12 testing that preceded the WWDC event. That's how.
Apple started testing iOS 12 builds in the wild as recently as late February, when Google Analytics first picked up visits to BGR from devices running iOS 12. The number of visits increased as we approached June. It's likely that Apple engineers tested early iOS 12 builds on various devices well ahead of the WWDC event. And while you can safely test iOS 12 out in the wild if you're an Apple engineer since regular users will not immediately spot it, you can't always fool analytics programs.
As such, between late February and late May, BGR received hundreds of visits from devices running iOS 12.
Even if some of those were fake iOS 12 devices, plenty of those visits still came from devices that you can quickly identify as iPhones and iPads checking in from Apple. Looking at screen resolution alone, one could easily identify visits from iPhone X, iPhone 8/7/6sPlus/6s/6Plus/6, iPhone 8Plus/7Plus, 12.9-inch iPad Pro, 10.5-inch iPad Pro, iPhone SE, and — finally — iPhone X Plus
How do we know an iPhone X Plus was used to read BGR posts? Well, this device that Google identifies as an Apple iPhone running iOS 12, had a screen resolution like no other iPhone or iPad: 496 x 896.
Don't be fooled, that's not the resolution in pixels, but in points. Let's check out Apple's current resolutions from its developer documentation: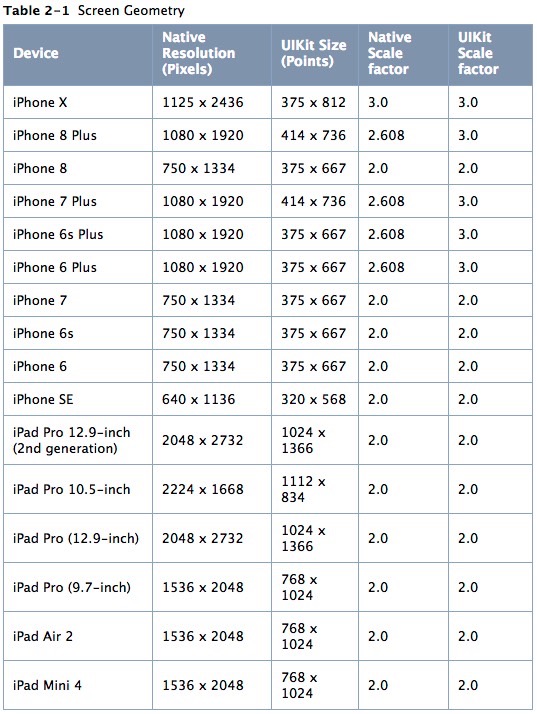 In the table above, you can see that the iPhone 8 Plus and iPhone 7 Plus have a 414 x 736 points resolution (1080 x 1920 in pixels), an improvement compared to all the Plus models before. iPhone 6s Plus and iPhone 6 Plus deliver the same Full HD experience as the newer phones, though they feature the same resolution as the regular models when it comes to points, 375 x 667.
The new resolution we've discovered matches the width of the iPhone 8 Plus and 7 Plus in points (414), but the height is significantly bigger, 896 for the iPhone X Plus compared to 736 for the others.
Similarly, the iPhone X has the same width in points as the iPhone 8. It's only the height that's different. Here's one more graphic from Apple that helps explain the increase in size: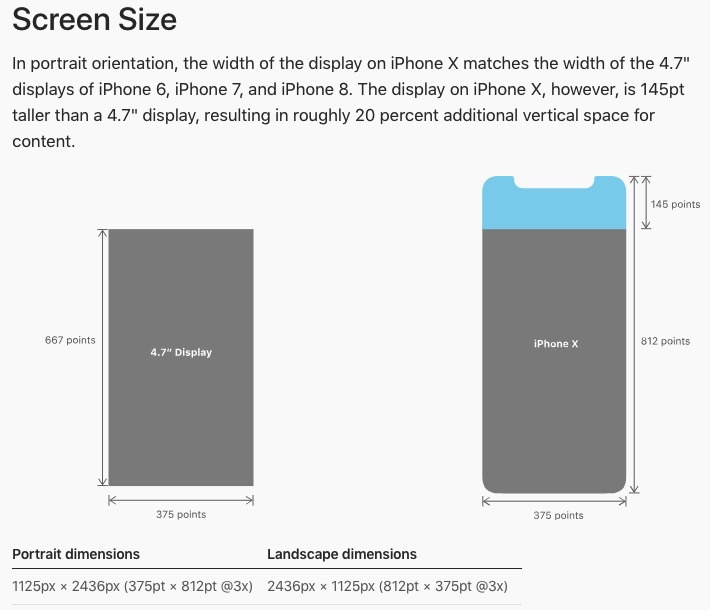 The same thing will apparently happen to the iPhone X Plus. The display will keep the width of the latest Plus model in Pixels, but the height will increase. The iPhone X's aspect ratio is 2.165 (812 divided by 375). And guess what, the iPhone X Plus will have the same exact aspect ratio if that 414 x 896 point resolution is accurate.
How will Apple scale up this 414 x 896 resolution for the iPhone X Plus? If it uses the same solution as the iPhone X, then we'll have to triple those numbers to find out the real resolution — we're looking at 1242 x 2688. If Apple applies the same 2.608 multiplying factor as it has done with every Plus model to date, we're looking at roughly 1080 x 2336.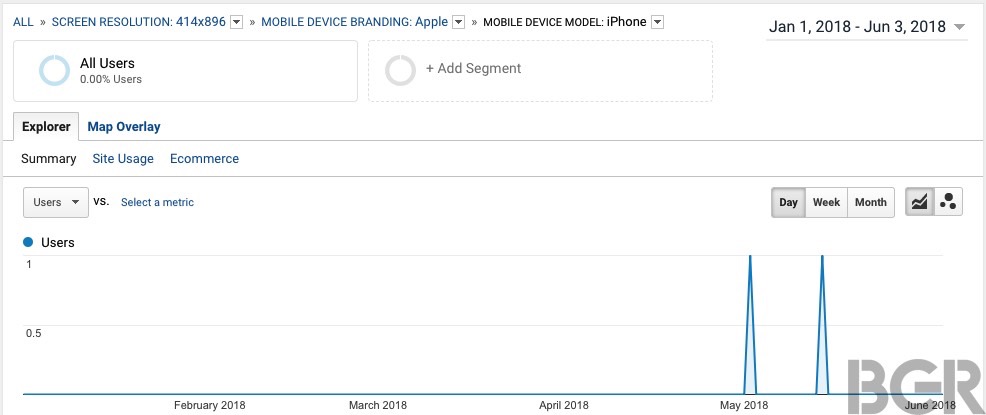 What's also interesting about this 414 x 896 device is that it made just two visits to BGR, both in May. This indicates we're looking at a prototype iPhone X Plus. We did not have any earlier visits because there were probably no prototypes being tested before then.