Apple did things a little differently this year when it comes to early iPhone access. The usual suspects who get to experience and review the latest iPhone before everyone else gets theirs were more or less shunned in favor of YouTube influencers. I say more or less because some of them did get to spend the usual week with the iPhone X before they published their reviews, while others released their "reviews" after only a few hours of testing.
So here's my review after spending five minutes with the handset.
Well, okay, it was more like a half hour of delightful iPhone X testing. During that time, I came to terms with the fact that I wouldn't walk out of the store with an iPhone X in my hand because Apple doesn't sell any to walk-in customers in France. But I also realized this is the only iPhone I want to buy going forward. That's what I thought after Apple finally unveiled it in September, even if I hated the notch. But the feeling sinks in the minute you touch it and start playing with it.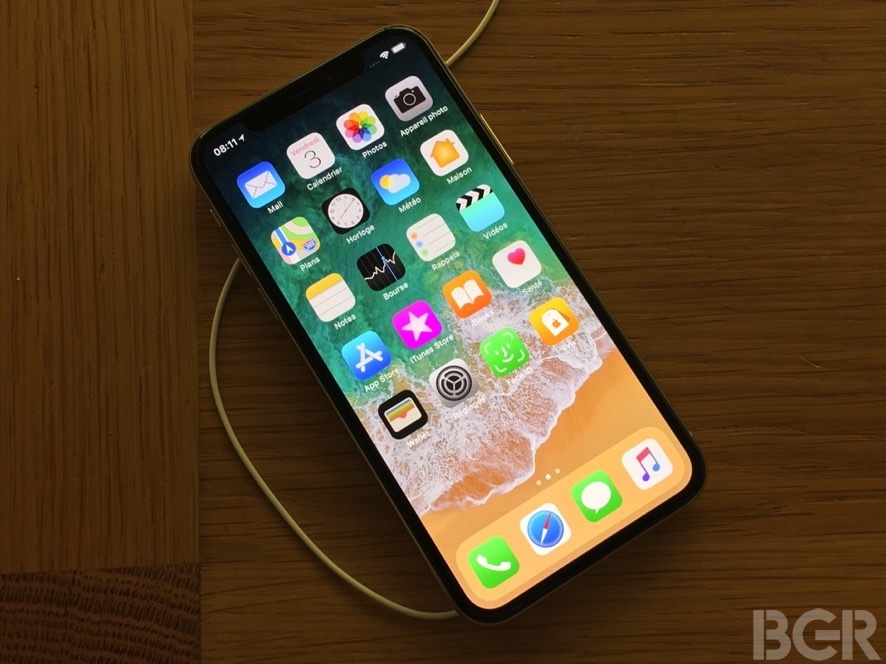 The experience
Is it possible to review an iPhone X in a few hours? If you're an iPhone user, the answer is yes. That's because the iPhone experience is similar across devices. It's the same iOS 11 that's powering every other iPhone out there. The iPhone X is fast and responsive, and everything just works on these demo units that Apple has set up in stores.
But thorough testing is still needed for features that can't be judged in just a few minutes of use, including Face ID functionality over time, battery consumption, app experience, and so on.
The notch
Let's get it out of the way. The notch is there, you'll see it immediately, and you'll keep noticing it on white backgrounds and in apps. You'll get used to it, sure, and you'll ignore it. You'll understand Apple's compromise because Face ID is the future. But let's not pretend for a second the notch isn't a blemish on an otherwise spectacular design.
The display
This phone is all about that display, and I couldn't stop looking at it. It's really amazing. It's bright, it's vivid, and it's enormous. The screen-to-body ratio will undoubtedly come in handy. And I realized this is indeed the smartphone I want. I want a big screen in a compact phone. Because the display is so amazing, you'll also notice the notch. But yes, I'll get used to it.
Face ID
I was able to quickly register my face on Apple's Face ID app that resides on the demo units. It was a speedy process that I repeated a few times. You then can test it inside the app, but the test isn't really enough. The screen tells you that Face ID works, but you don't get to actually lock and unlock the handset. Apple doesn't allow it on the demo units.
I have seen the Animoji which look like a neat trick that I'll probably seldom use, but haven't actually tested them.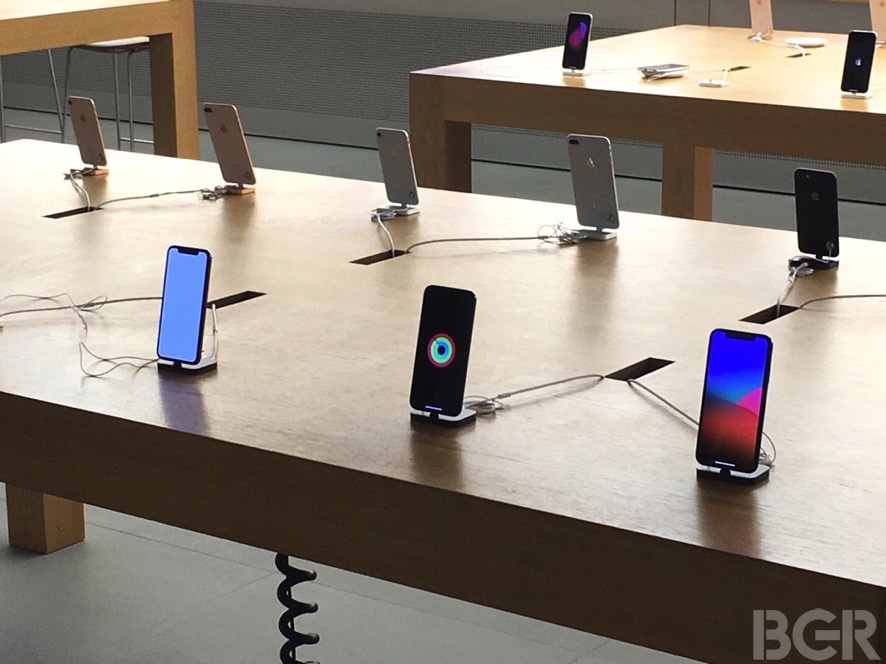 The glass
Oh, iPhone 4, how I've missed you. I loved the all-glass design of the iPhone 4, and I'm glad to see it return. I am worried that the iPhone X will be more prone to breaking when dropped than the iPhone 4. But the glass and stainless steel mix feel amazing in hand. I almost don't want to cover any of those with any kind of protection whatsoever. The steel frame feels like a smooth continuation of the glass that covers the front and back of the phone. The notch is hidden beneath it, meaning you'll never feel its presence with your fingers. I can't wait for Apple to develop tech that will let it place all these sensors under the screen.
Oh, and white looks so much better than black to me.
The new gestures
I've been using the iPhone for years, which means I tend to do things on it without even thinking. But come the iPhone X, I'll have to relearn how to interact with it. While testing it in the Apple store, I kept stumbling when it came to navigating apps. That's because there's no home button, so you have to swipe up to get home or into multitasking. I would catch myself pausing and thinking "okay, how do I get out of here" while hovering over where the home button used to be. And that's even if I already knew all the new gestures that Apple devised to replace the home button.
Don't worry though, you'll get used to the new gestures soon enough, especially if you've never used an iPhone.
Bottom line
There are many things I can't learn from a demo unit. I can't try the camera properly, the apps I usually have installed on my phone aren't there to use. But this iPhone user will never buy an iPhone that has a traditional home button. The iPhone X is the future, and I can't wait to get in on it as soon as possible.