Face ID made its debut on the iPhone X, but Apple's 3D facial recognition system will not be an iPhone X-only affair. The TrueDepth camera is expected to equip all 2018 iPhones next year, even the cheaper LCD model.
On top of that, it makes sense to assume that Face ID will be used on iPads and Macs going forward, as Apple's always looking to offer the same kind of features across its products. Apple is far from confirming anything, but there's even more evidence that proves how important this particular iPhone innovation is for Apple.
Apple just made a $390 million investment in a US-based component maker that specializes in making the kind of parts needed in TrueDepth cameras. That's already proof that Apple wants to secure Touch ID parts supply for the foreseeable future.
On top of that, we have a new patent discovery that shows Apple's Face ID plans extend beyond the iPhone. Found by Apple World Today, US patent number 9,846,473 is titled
Display with windows for visible and infrared components.
That's precisely the kind of boring title we expect from Apple patents, but the documentation describes Face ID technology that would fit iPhones, iPads, MacBooks, and iMacs. Furthermore, the patent, which was awarded to Apple on Tuesday, reveals that Apple filed it all the way back in late March 2015.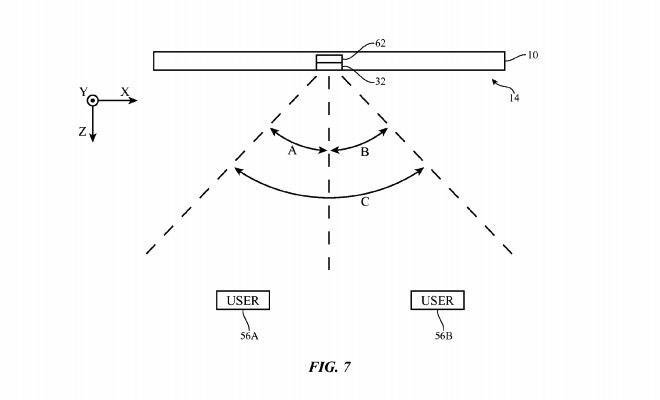 The technology described in Apple's patent could be used in a variety of smart devices, to automatically initiate actions based on whether a user is facing the display's sensors or not. Here's Apple's description for the image above, which shows what seems to be a Mac's display with a TrueDepth camera — but it can be any kind of electronic device with Face ID features built-in:
Based on knowledge of how many users are present and the location of those users, device 10 may make adjustments to display 14 (e.g., to optimize brightness, content, audio, etc.), may turn on or off device features, or may take other suitable action. As an example, device 10 may activate a visible image sensor in device 10 when it has been determined that one or more users is present in the vicinity of device 10. The visible image sensor can then be used to gather additional information from the user (hand gestures, images of the user for a video conference, face detection data indicating where the faces of the users are located, etc.).
These sensors would detect movement at up to five meters, which seems to be above and beyond what the iPhone's TrueDepth camera can and should do.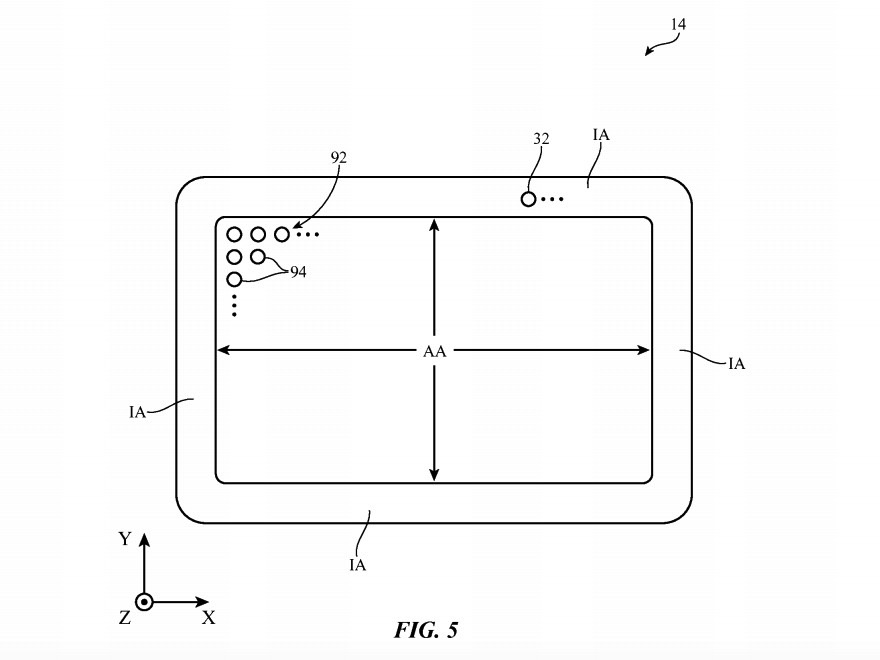 As always, awarded patents do not offer any guarantees that a company may use a certain invention in future commercial products. But patent '473 already seems to describe technology that's in use in existing Apple products. So the next logical step for Apple seems to be adding Face ID to iPads, Macs, and other products.