The iPhone X has two signature features that also happen to be quite controversial, an all-screen design with a notch cut out of the display and a 3D depth-sensing front camera system that can securely identify users. Face ID is a solution Apple came up with after deciding to ditch the physical home button and replace that entire bottom area with more screen real estate. The iPhone still required a sophisticated, fast, and secure method to authenticate users, and facial recognition was it.
While the iPhone X was delayed significantly last year because manufacturing Face ID components wasn't easy, that's not the case this year. All 2018 iPhones are expected to come with a TrueDepth camera. Furthermore, two new iPad models are also going to support Face ID, a new report says.
Suppliers of 3D sensors that make Face ID will see a "bright" second half of the year thanks to robust demand for 3D sensors, Digitimes reports. Supply chain sources told the site that three iPhones and two new iPad versions are supposed to be released in the late third quarter of 2018. All these devices should support Face ID, which would significantly drive up demand for key components.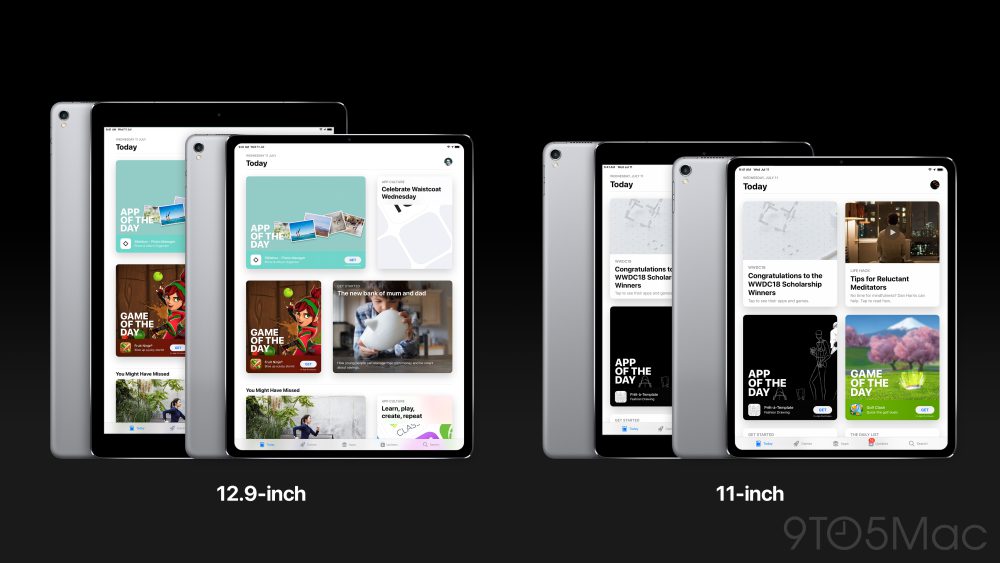 The report doesn't provide any specifics about these devices other than to list the various suppliers that will benefit from the move, but it reinforces previous stories about 2018 iPhones and iPads. Apple will have three distinct iPhones in stores this year, including an affordable 6.1-inch LCD model, a 5.8-inch iPhone X successor, and a second OLED device, the "iPhone X Plus" with a 6.5-inch screen.
When it comes to new iPads, Apple has already launched an affordable 9.7-inch iPad earlier this year that does not feature Face ID support. iPad Pro refreshes should follow though, and a well-known Apple insider said recently that Apple is working on an 11-inch iPad Pro that will launch alongside a new 12.9-inch model. Both tablets, shown in concept renders above, will ditch the home button in favor of Face ID, according to Ming-Chi Kuo.
As for Macs, Apple just updated the MacBook Pro line with new flagships, and none of them come with Face ID support.