Apple's upcoming redesigned iPhone 8 is currently the subject of much debate in the rumor mill. Apple's unreleased iPhones always leak long before they're announced on stage in California, but we're far enough away from the new model's unveiling that there are still plenty of questions that remain unanswered. Will the display feature slightly curved edges or will it be flat? Will the new Touch ID fingerprint scanner be embedded beneath the screen or will Apple unfortunately have to relocate it to the back of the phone due to manufacturing issues.
Those are just a few of the big questions we still have, but now a new report out of China claims to have revealed the details surrounding Apple's final iPhone 8 design. What's more, included 3D models based on freshly leaded schematics may be our first look at what Apple has planned for us later this year.
Earlier on Monday morning, we shared some leaked schematics that supposedly show Apple's final iPhone 8 design. The schematics in question supposedly came from inside one of Foxconn's factories, and they will presumably be used in the actual manufacturing process that will soon be underway.
The same extensive post from Chinese tech blog ifanr also includes what are said to be 3D models of Apple's upcoming new flagship iPhone, which will feature Apple's first new iPhone design in three years. In 2016 and 2015, Apple reused the same iPhone design it first introduced on the iPhone 6 and iPhone 6 Plus back in 2014.
Here's a look at the 3D models posted by ifanr: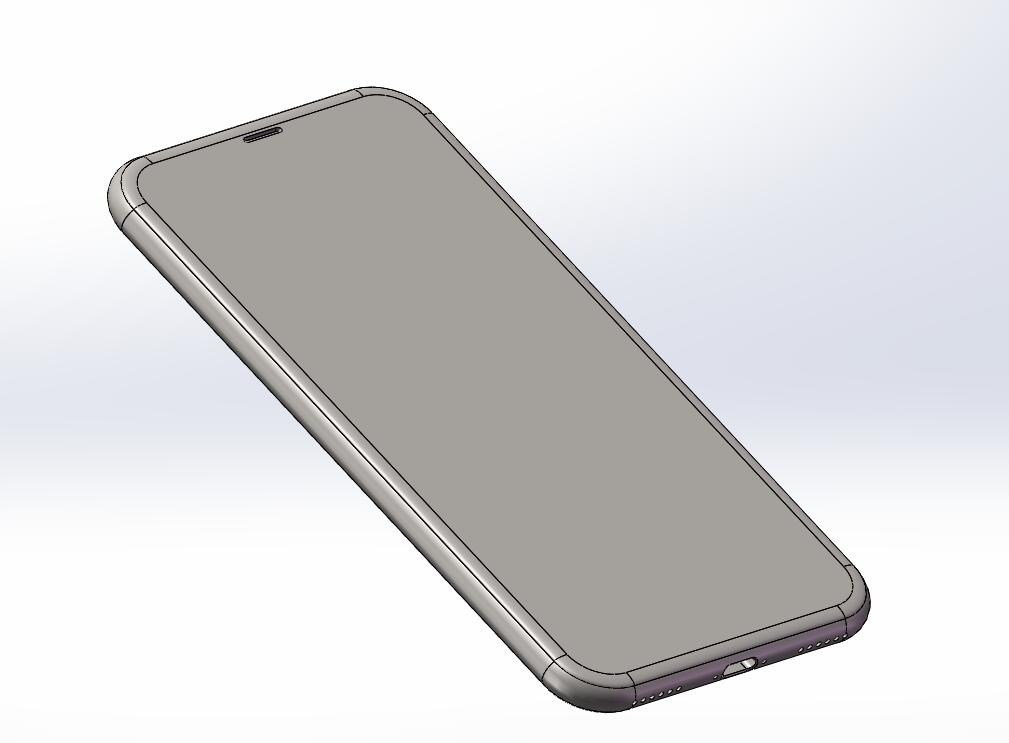 If the 3D models above are indeed the real deal, then the renders below may be our first look at Apple's finished iPhone 8 design: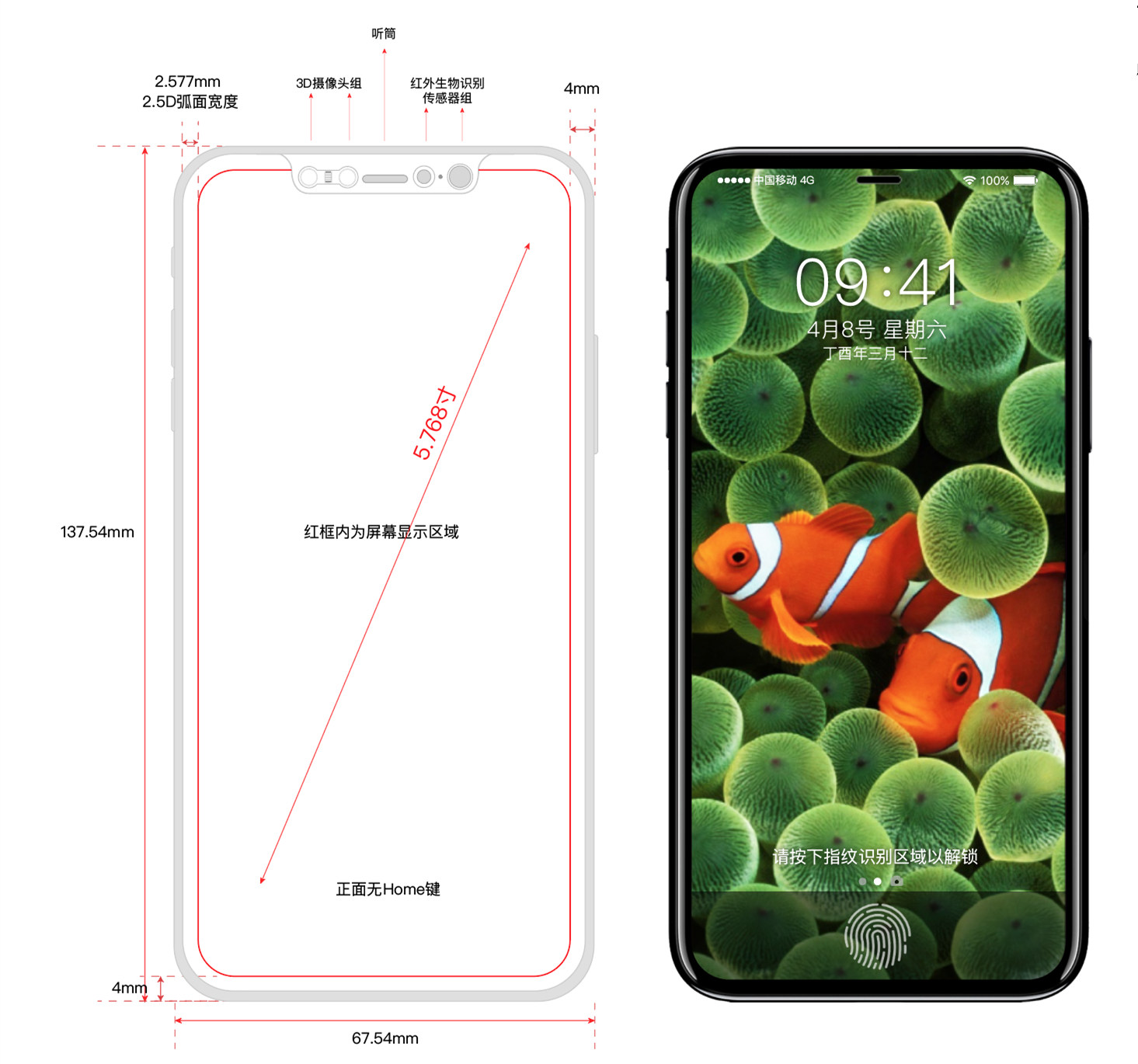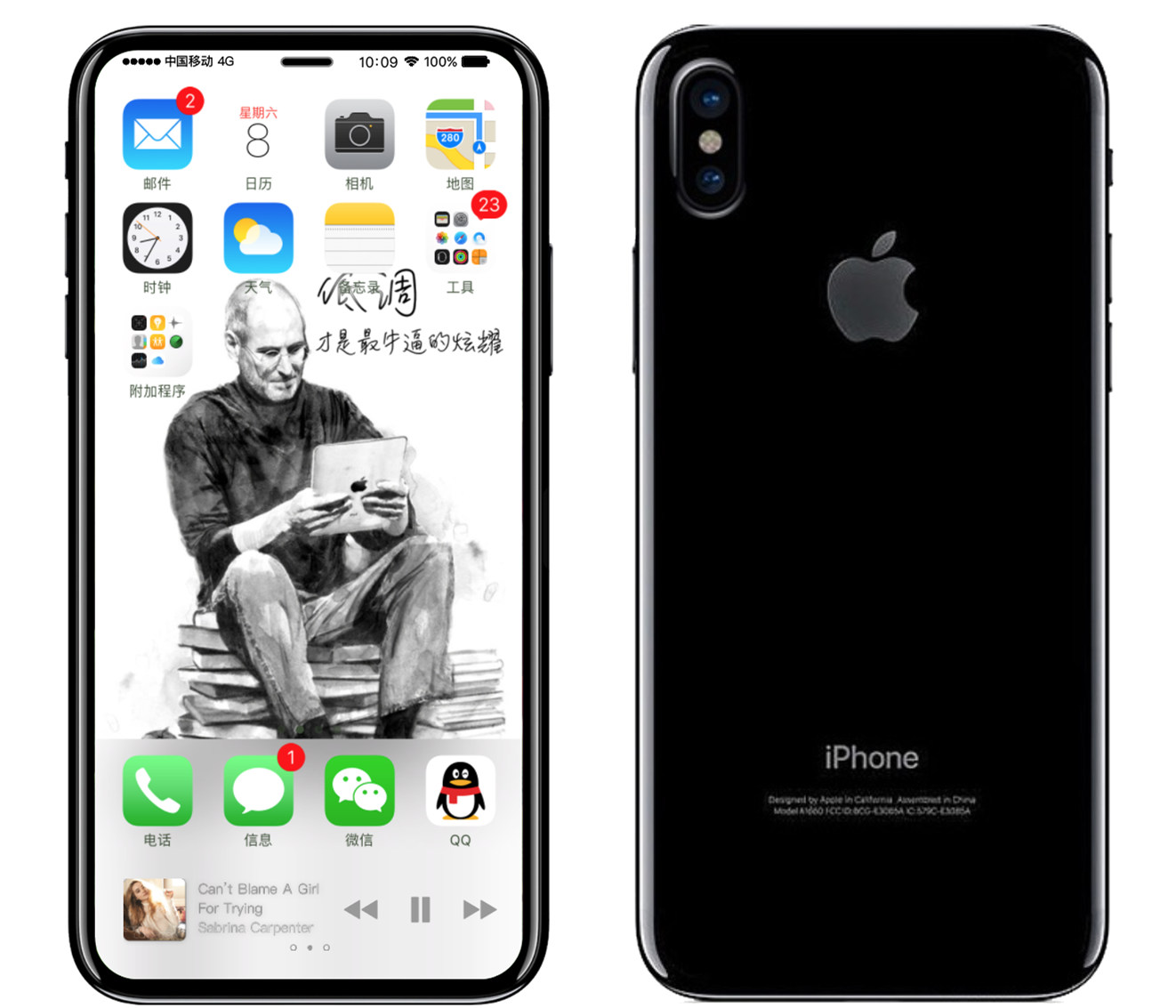 Two things in particular stand out from the leaked schematics and 3D models. First, if they are accurate, Apple does plan to embed the fingerprint reader into the display. The iPhone 8 will be the first widely available smartphone to include an in-display fingerprint reader, if this leak pans out. The second noteworthy detail is the lack of curved edges on the iPhone 8's screen. A number of solid reports from mainstream media sources have suggested that the sides of the iPhone 8's display would be slightly curved, perhaps following the curvature of the phone's 2.5D glass face.
Apart from the unsightly vertical dual camera configuration, this proposed iPhone 8 design would mark an impressive leap beyond Apple's previous designs, which all include massive bezels surrounding the displays. LG and Samsung have both introduced new flagship models with significantly smaller bezels, and Apple is expected to do the same later this year.