Not all iPhone 8 rumors should be believed, just because it's July and we're getting closer to Apple's fall iPhone event. Take, for instance, the following image that shows the alleged iPhone 8 retail box. It's face news, as someone would put it.
Originating from Weibo, this image shows what would appear to be a "legit" iPhone 8 leak. I say legit because the general consensus on the iPhone 8's design is that it'll have a vertical dual lens camera on the back, a design element that will help you quickly identify it.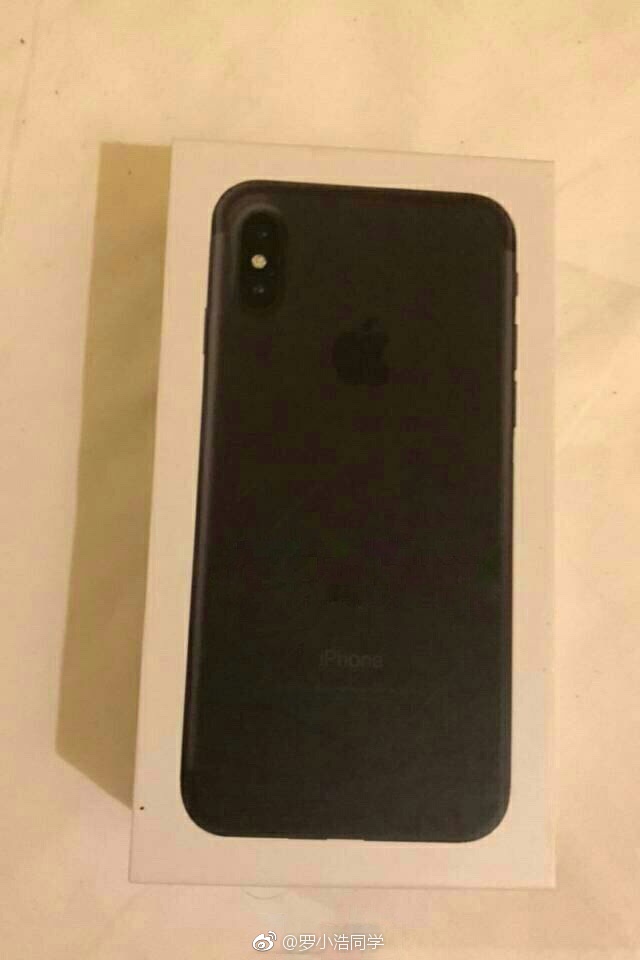 However, this poor quality picture also has a few telling signs that it's a photoshop job. For starters, there's an antenna line on the top of the screen. The iPhone 8 will "kill" those unsightly antennas. Such antennas are usually paired with metal phones, and the iPhone 8 will have a glass sandwich design.
Speaking of glass, that rear shell doesn't look like it's glass either, which can only mean it's aluminum. That's one other red flag.

Moving on, the power/standby button is supposed to be slightly longer on the iPhone 8. Factor in the fact that we're looking at a pixelated image, and we've got one more reason to question this "leak."
Finally, the timing of this leak is off. Yes, September is close, which means the iPhone 8's design is finalized, and retail packaging leaks are in order. But it sure feels like it's too early to see retail boxes pop online. Comparatively, we only saw iPhone 7 retail box and marketing material leaks at the beginning of September, days before Apple unveiled the device.
The fact there's no 3.5mm headphone jack at the bottom suggests someone simply photoshopped an iPhone 8 leak on top of an iPhone 7 retail box image.
I'll also add that the iPhone 8 is going to see significant delays this year. Apple will probably unveil it during its mid-September show, but initial supply will be insufficient to meet demand. It's very likely Apple wouldn't want to confirm the iPhone 8 design by risking a retail box leak at this particular point in time.