With less than two months to go before Apple is expected to take the wraps off its 2017 iPhone lineup, it's a bit peculiar that there are still so many questions that remain unanswered. By this time in years past, little if any mystery still remained. This year, we don't even know what Apple's new iPhones are going to be called. We don't know the iPhone 8's real name, we don't know exactly how the new oddly shaped OLED display will work, we don't know if the phone's release is delayed or not, we don't know about all the new signature features, we don't know exactly how the new rear camera will enhance AR, we don't know exactly how the front-facing camera's 3D scanning features will work, and we don't know if the phone will indeed cost more than $1,000, as has been rumored.
There are indeed a number of mysteries that still surround Apple's tenth-anniversary iPhone. But among them all, the biggest question marks likely surround Touch ID. Is Apple's new fingerprint scanner optical and embedded in the display? Will it be the same as last year's scanner, but situated on the back of the phone? Will it be omitted entirely, as we've heard from the world's top Apple insider? Rumors have been swirling for months, but I may now have the answer thanks to information from multiple well-placed sources.
There are so many iPhone 8 leaks flooding the web each day right now, that it's easy to lose track of all the rumors. The latest iPhone 8 "leak" came just yesterday, when a new set of molds were posted on a Chinese social networking site. iPhone molds normally wouldn't be a big deal at this point in the rumor cycle, but these were a big deal. Why? Because they showed an iPhone 8 design with the Touch ID fingerprint scanner placed on the back of the phone.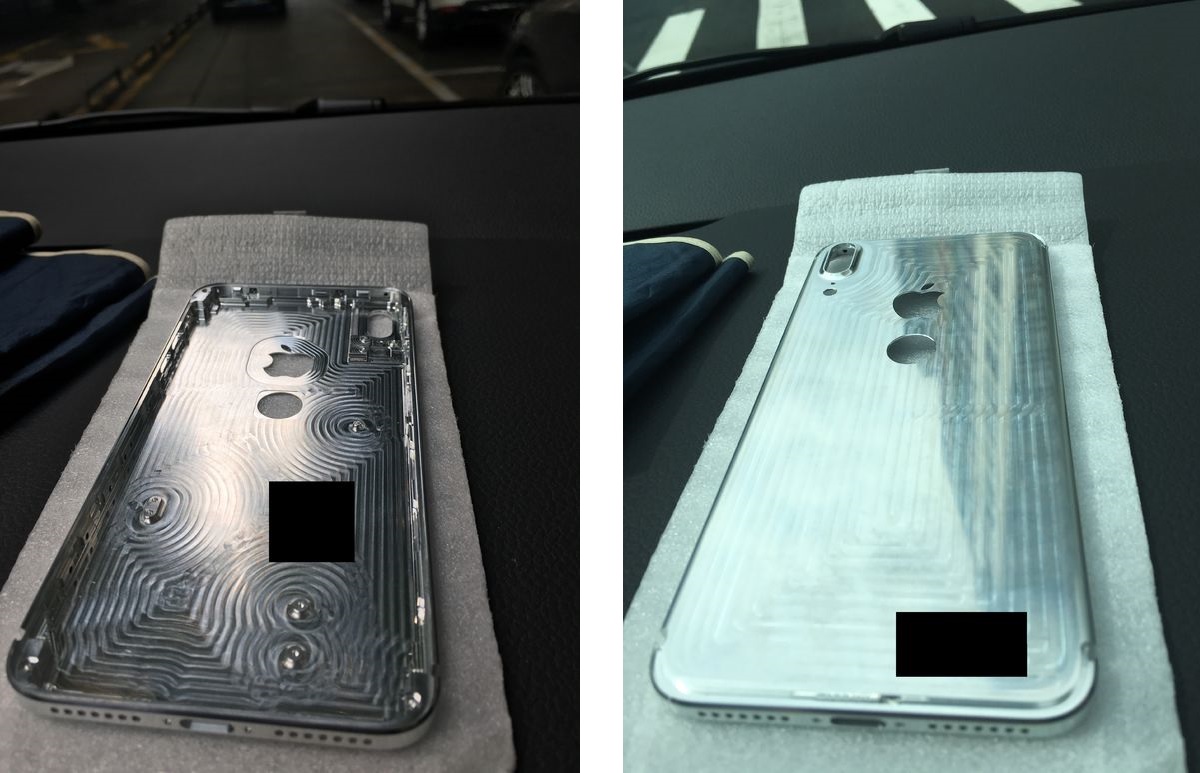 There are multiple potential iPhone 8 designs floating around out there right now, and this is the one everyone hates. BGR exclusively confirmed the iPhone 8's final design all the way back in May, and there was no cutout present on the back of the phone for a fingerprint sensor. And yet this design — which would be a huge step backward in terms of user experience, by the way — continues to resurface every few weeks.
At this point, there have been four different theories that have emerged based on rumors. These rumors originate from sources with track records that range from terrible to solid, but let's take a look at all four lines of thought.
A new optical Touch ID fingerprint sensor embedded in the iPhone 8's display.
Apple's current-generation Touch ID scanner will be placed on the back of the iPhone 8 beneath the Apple logo.
No Touch ID sensor will be present on the new iPhone. Instead, Apple will use facial recognition in its place.
A new Touch ID scanner will be integrated into the power button on the side of the phone.
If you had asked me two weeks ago, I would said that options 1 and 3 were by far the most likely. There's no way in my mind Apple would move the fingerprint scanner to the back of the phone, for usability reasons that I've discussed several times before. It would be a huge step backward. A Touch ID scanner in the power button seems unlikely for similar reasons. It wouldn't be as natural as a scanner on the front of the phone, though it's also not quite as bad as the back.
Option 3 seems bizarre as well — would Apple really ditch the tech it gained from a $356 million acquisition after just four years? — but if the company has managed truly to design facial recognition tech that doesn't require the phone's front-facing camera to be aimed directly at the user, this might be within the realm of possibility.
I have now received information from three different well-placed sources over the past few weeks, and they have all told me the same thing: The iPhone 8's Touch ID fingerprint sensor is in the power button.
The news first came to me about a month ago from a source I know well. I've since been told the same thing by two additional sources I haven't known for quite as long. All three sources have provided information to me in the past that has proven to be accurate.
So, why haven't I reported this sooner? There are a few reasons, but the biggest is simply that the accurate information these three sources have provided in the past was of a different nature. As a result, I didn't feel comfortable reporting it as fact. Why report it now? My change of heart is in part due to the lack of answers; at this point, if the sensor was embedded in the display, we'd almost certainly have confirmation from a solid source. The rest of my reasoning lies in the reemergence of iPhone 8 leaks showing a Touch ID sensor on the back of the iPhone 8. This is a horrible design. It's not going to happen. These rumors are false.
I still don't have a 100% confidence level in this information, but rumors of a Touch ID sensor integrated into the power button have begun to pop up again recently. Apple has patents on technology that would allow it to build an iPhone with a fingerprint scanner in the power button. And why else would Apple put a much longer power button than it has ever used before on the iPhone 8?
We showed you the new power button in our exclusive leak back in May. It's far bigger than the button on any previous iPhone. Apple is trying to shrink the iPhone's internal components down, not make them larger. Remember the 3.5mm headphone jack? I find it hard to believe Apple would enlarge the power button, and therefore the related components inside the phone, unless it had a good reason to do so. An integrated Touch ID sensor would obviously be a good reason, indeed.