Over the past few weeks, we've encountered an endless stream of iPhone 8 mockups, renders, and dummy models. Suffice it to say, it's only July and we already have a strong idea of what the iPhone 8 is going to look like, Apple's attempts to double down on product secrecy notwithstanding. From what we can gather thus far, it's a safe bet that the iPhone 8 will feature an edgeless OLED display with extremely thin bezels. Additionally, it's believed that Apple has figured out a way to embed the iPhone's Touch ID sensor into the display itself.
All that said, all of the iPhone 8 mockups we've seen thus far feature the same black design. And while that may very well be sleek, it stands to reason that Apple's flagship iPhone model will be available in a variety of colors once it finally gets an official release date. Coming in to save the day, designer Martin Hajek — who already has a number of eye-catching iPhone renders to his credit — recently published a series of new renders which depict what the iPhone 8 may look like in white. So if you've had your fill of the same tired black iPhone 8 mockups, you'll likely enjoy what Hajek put together.
As evidenced below, the iPhone 8 design will include a new vertically oriented camera module, a design said to have been made in the interest of future AR and VR initiatives. As for the iPhone 8's edgeless OLED display, the bezels surrounding the device are said to measure in at just 4mm.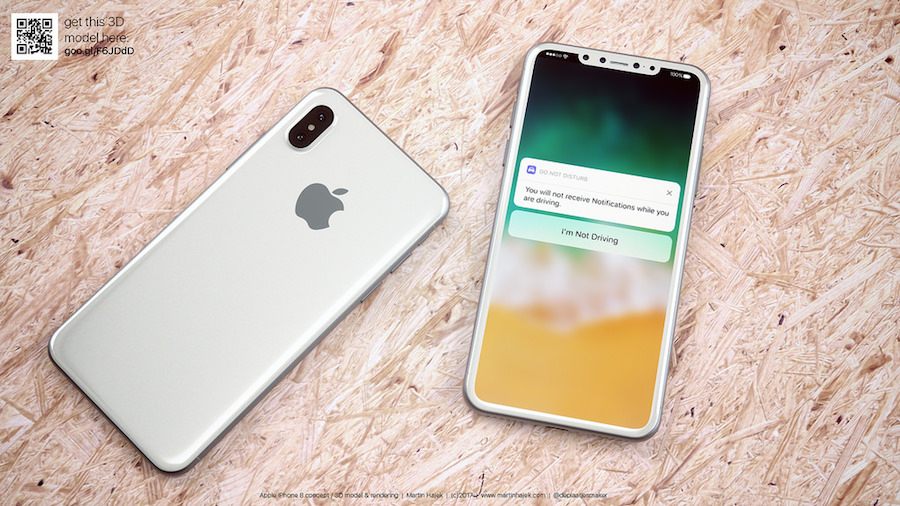 You may have also noticed that the iPhone 8 renders here include a series of cameras surrounding the earpiece. According to reports, one of these cameras is the tried and true iSight camera we've grown to know and love, with the other three cameras likely to be used for a new facial recognition feature Apple is reportedly working on.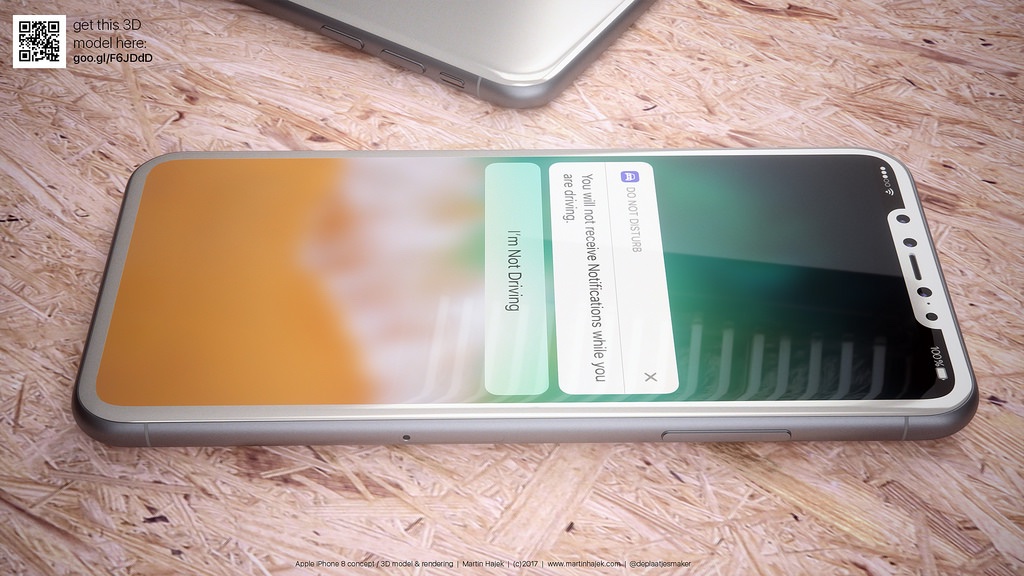 One incredibly minor nitpick we have with these renders is that Apple in iOS 11 will abandon the series of five dots as an indication of signal strength and will instead revert back to the more traditional signal strength bars.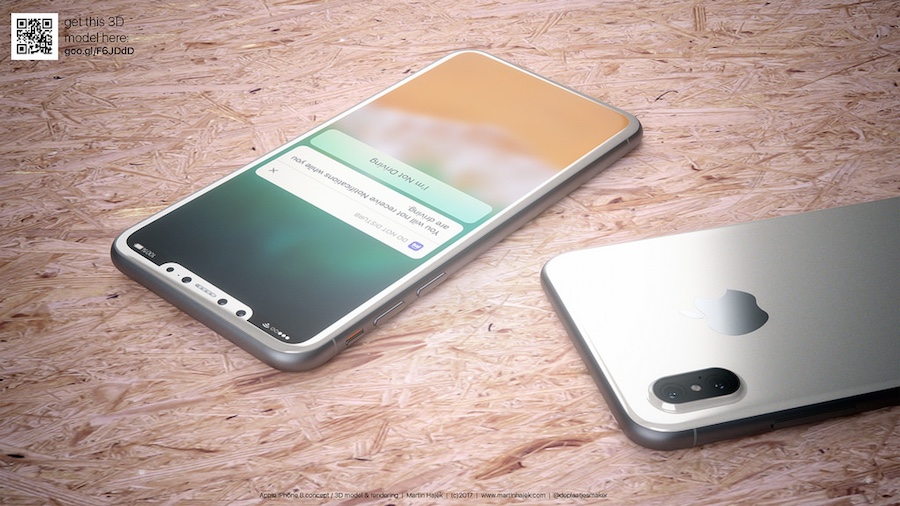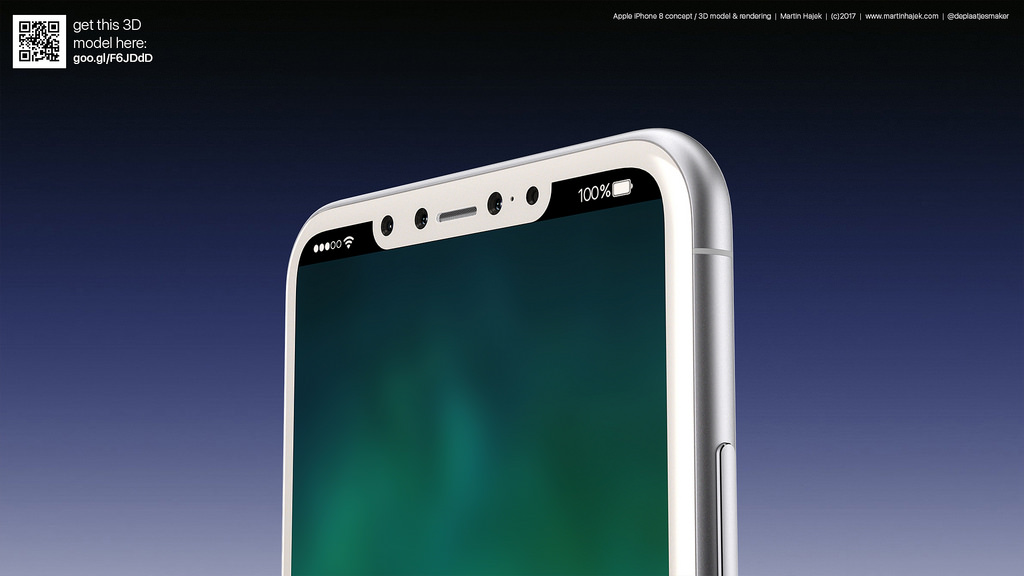 If history is any indication, Apple's iPhone 8 event will go down sometime in September, though it remains to be seen when the device actually begins shipping. While some early reports pointed to a delayed release date as far back as November, more recent reports indicate a release date in late September or early October is more likely. Regardless of when the iPhone 8 release date actually is, it stands to reason that the device will be in extremely short supply for quite some time. Incidentally, many analysts believe the iPhone 8 release will usher in the largest refresh cycle Apple has ever seen, a plausible theory given that many iPhone owners have been patiently waiting for a new iPhone form factor for quite a few years now.