Earlier this morning, we took a look at the most impressive iPhone 8 leak to date. Using CAD drawings that are believed to have leaked from a Foxconn factory, someone was able to build an iPhone 8 mockup out of real metal and glass. The subsequent video is likely our best look yet at what's coming later this summer when Apple unveils its next-generation iPhone 8 flagship phone.
Of course, there's one major question that no iPhone 8 dummy will ever be able to answer: what are Apple's plans for that cutout at the top of the iPhone 8's display. There are two different directions Apple could go, and a new photo of an unreleased Android phone reminds us of just how awful the first option would be.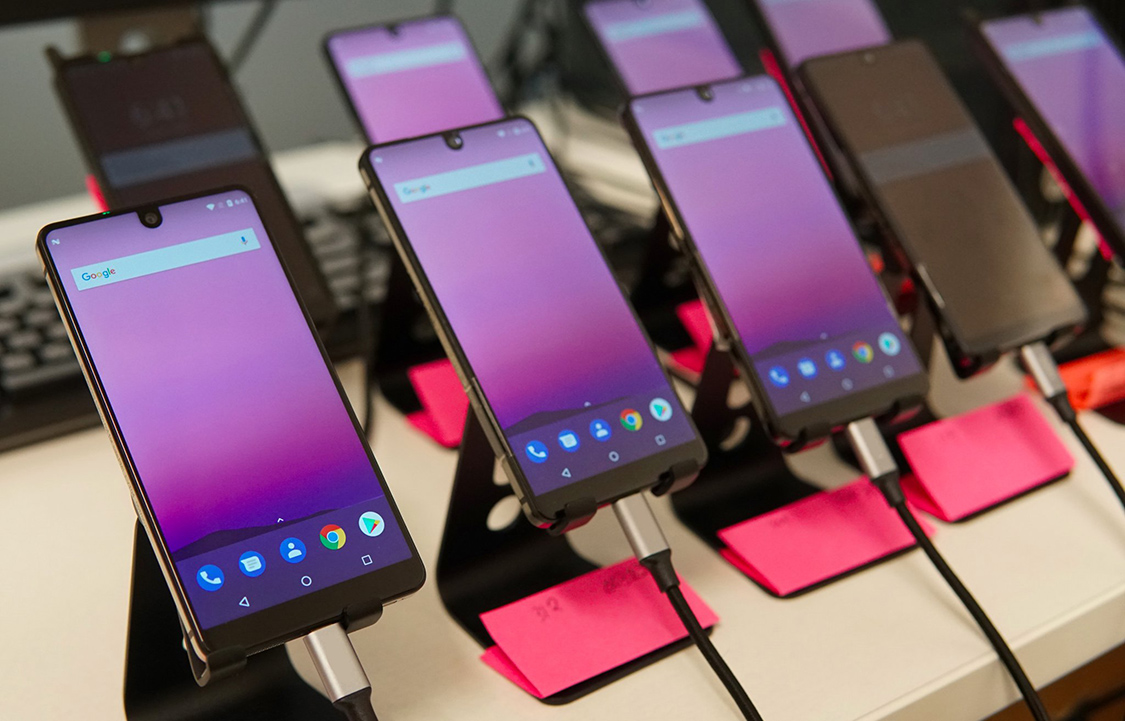 Pictured above is an upcoming new phone from a company called Essential, which posted the image to Twitter on Wednesday afternoon. Founded by Andy Rubin, one of the creators of the Android operating system, the company's first smartphone is set to be released later this year. It's a neat sounding phone with cutting-edge specs, and it follows the current trend of barely-there bezels most of the way around the display.
As your eye traces the perimeter of the Essential phone's screen, it inevitably stops in one particular spot. Yes, it's that hideous cutout at the top of the screen that takes a huge bite out of whatever graphics are displayed on the phone at any given time. Needless to say, it's a huge step in the wrong direction in terms of user experience.
According to all the leaks and rumors we've seen so far, Apple's upcoming iPhone 8 will have a similar cutout at the top of the display, where the phone's camera, sensors, and ear speaker will be located. The question, of course, is whether Apple plans to take a big bite out of the graphics displayed on the phone, or if it plans to use a smarter implementation like the one we described earlier this month.
As a reminder, here's what the iPhone 8 might look like if Apple takes the same path as Essential: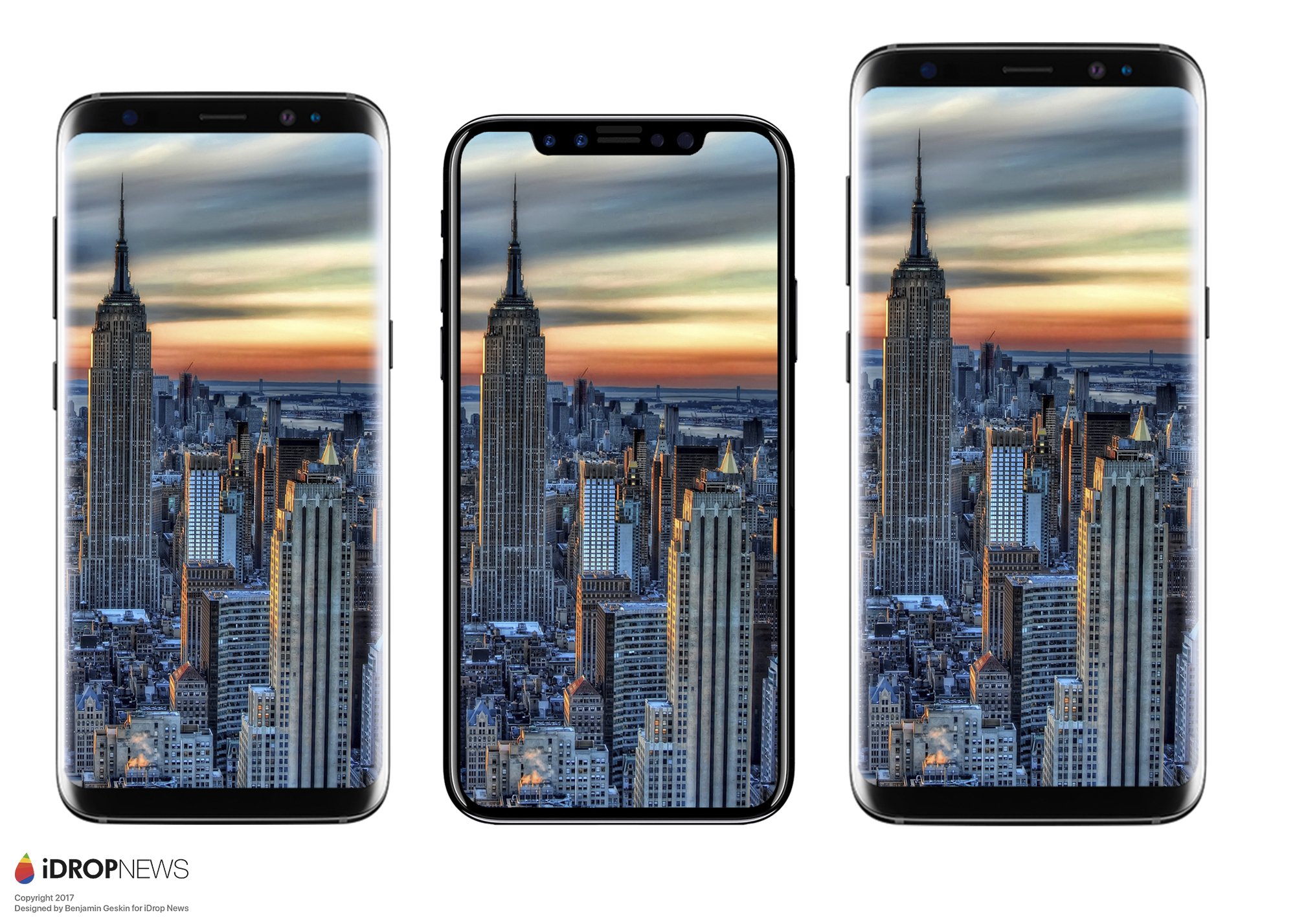 And here's what the iPhone 8 might look like if Apple uses the top portions of the display as I described:
https://bgr.com/wp-content/uploads/2017/06/db8c-1zxcaar6fn.jpg?quality=98&strip=all&strip=all
With this solution, the top portions of the display are reserved only for status bar items, and the background always remains black. This way, you won't have a huge chunk taken out of the UI as you use the phone. There are a few question marks here like what happens in landscape mode, and it only works if the face of the phone is black, which would mean no silver, gold, or rose gold iPhone 8.
That sounds crazy, but remember that the iPhone 8 is just one of three new iPhones set to launch this year. It's entirely possible that the iPhone 8 will be made available only in black, while the iPhone 7s and iPhone 7s Plus launch with a wider color selection.
Apple is expected to unveil all three new iPhone models in September, though rumors suggest the iPhone 8 might not be released until sometime in October.