iPhone components leaks aren't always exciting, but it's certainly exciting to see iPhone 8 components get leaked. That means Apple suppliers are already shipping these parts to the Asian companies in charge of actually assembling the handset.
The iPhone 8 is expected to be unveiled during Apple's September 12th media event, which was confirmed earlier this week. It's also not unreasonable to assume the phone will go on sale on September 22nd, considering Apple's pattern for new iPhone launches.
But Apple isn't going to have too much iPhone 8 supply on its hands on launch day, many reports have said, as Apple suppliers are still dealing with unspecified yield issues.
The new leaks show purported iPhone 8 components that aren't likely to see any shortages. We're looking at the speaker and Lighting port of the iPhone 8 in these images, as posted by SlashLeaks.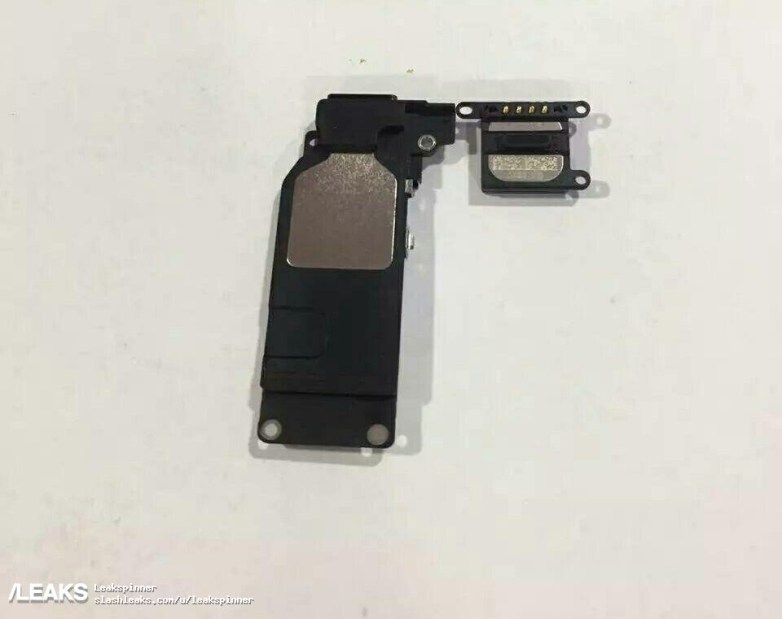 Unfortunately, there's nothing special about these parts that would reveal any new iPhone 8 novel features.
There's no way to verify whether these parts are genuine or knock offs until the iPhone 8 actually launches and professionals start tearing it apart to learn all its secrets.
But given that Apple just started iPhone 8 production, we're hardly surprised to see pictures of alleged iPhone 8 components out in the wild.
We've already seen a bunch of alleged iPhone 8 parts in leaked photos, including the OLED display, the L-shaped motherboard, and a wireless charging component.