Understandably, of the three upcoming iPhones rumored to launch in 2017, the iPhone 8 has received the bulk of the attention from consumers and media alike. But the iPhone 8 isn't only iPhone coming out this fall. Both the iPhone 7s and iPhone 7s Plus are reportedly in the works as well, and this week, we got our best look yet at what the phones will look like next to one another.
On Wednesday, 9to5Mac shared a series of photos of iPhone dummy models from Sonny Dickson which are believed to accurately portray the final designs of the iPhone 8, iPhone 7s and iPhone 7s Plus. While the iPhone 8 is clearly taking the biggest leap forward design-wise, the iPhone 7s and iPhone 7s Plus also appear to have glass material on the back as well, rather than the aluminum of the iPhone 7.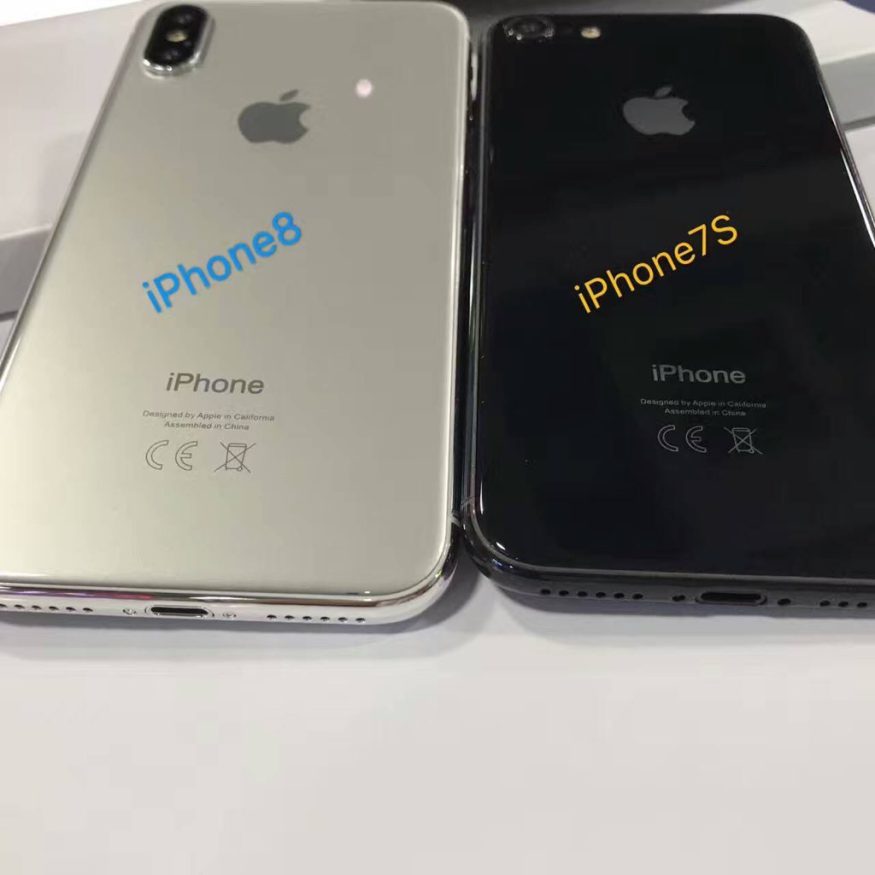 Other than the glass backs, the iPhone 7s and 7s Plus (which will most likely have different names when they launch) appear to maintain many of the same design elements as the iPhone 7 and 7 Plus. The two phones will also likely hit the same price point, while the iPhone 8 will sell for a premium.
If the models are accurate and Apple does switch to glass backs for all three of its 2017 handsets, it would be reasonable to assume that all three will also feature wireless induction charging. Apple has to give iPhone owners a reason to get excited about upgrading to the iPhone 7s and 7s Plus as well as the iPhone 8, and introducing wireless charging seems like an easy way to do that.
The iPhone 8, iPhone 7s and iPhone 7s Plus are all expected to launch at the same time next month, but supply of the iPhone 8 specifically is expected to be limited. If you want to upgrade to an iPhone 8 rather than an iPhone 7s, you're going to need to be ready to pounce the second preorders go live.