Apple's next-generation iPhone 7 and iPhone 7 Plus (or iPhone 7 Pro?) will be two of the most popular smartphones of all time following their release later this year. "Boring" or not, Apple's new iPhones always draw a crowd and while this year's designs appear strikingly similar to last year's iPhone 6s and iPhone 6s Plus, each new report firms up the notion that these new iPhones will represent a bigger upgrade than most people thought.
It's the outside of the iPhone 7 we'll focus on in this post though, as a new leak likely shows us what Apple's new iPhone 7 will look like when it launches this coming September.
MUST SEE: Foxconn spy shot reveals new iPhone 7 details no one saw coming
Two big leaks on Tuesday helped firm up the idea that this year's iPhones could end up being much more exciting than people thought. First, BGR drew everyone's attention to a spy shot captured at Foxconn that seemingly shows a slide from an internal presentation. On the slide, we likely learned of two brand new iPhone 7 features that no one saw coming.
Then later in the day, The Wall Street Journal reaffirmed earlier reports suggesting that Apple will do away with the 16GB storage tier on its entry-level iPhone 7 and iPhone 7 Plus, instead opting for 32GB base models. This is huge news for Apple fans who will apparently get twice as much storage for the same price this year.
Now, moving back to the outside of the phone, a new leak may have just shown us exactly what the finished iPhone 7 will look like when it debuts late this summer.
An image pulled off of Chinese website Baidu and reposted by a blog called TechTastic does not show a finished iPhone 7, as some have suggested. What it may show, however, are the outer components of an iPhone 7 put together from real iPhone parts currently in production in Apple's supply chain.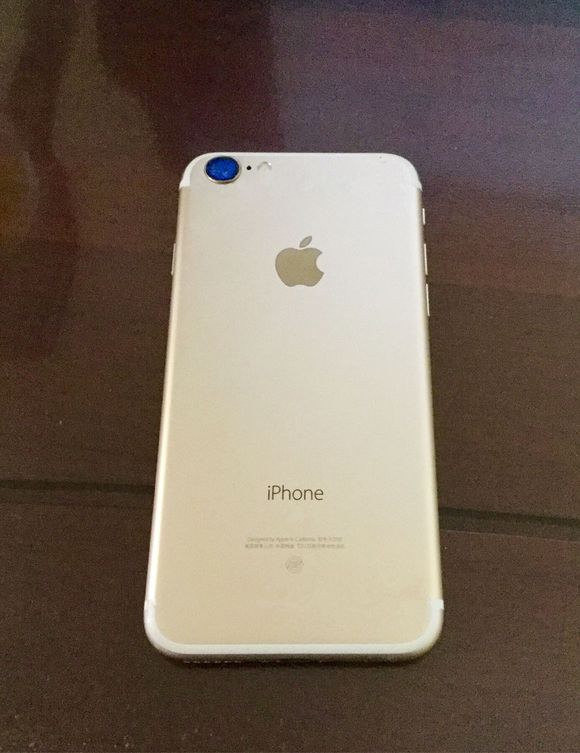 Reports have suggested that Apple's new iPhone 7 and iPhone 7 Plus have entered production, and that certainly would make sense considering how many millions of units Apple will need to build just to meet demand at launch. With parts now moving in bulk at Foxconn and elsewhere, leaks are picking up pace.
The iPhone 7 build shown above doesn't have final branding and stamping on it, but it may indeed be physically complete, at least on the outside. It shows a slim smartphone that looks a great deal like an iPhone 6s, but it has the redesigned antenna lines and the larger camera lens we're expecting. It also lacks a 3.5mm headphone jack, which is expected as well.
Apple's new iPhone 7 and iPhone 7 Plus will likely be unveiled at a press conference in early to mid-September ahead of their release later that month.