News flash: Apple is set to unveil the iPhone 7 and iPhone 7 Plus during a big press conference on Wednesday. Since this is probably the first you're hearing of these mysterious new iPhones, we'll give you a moment to absorb the news.
Okay, so that news didn't exactly come as a shock to you. After months of persistent leaks and rumors, it feels like Apple could skip its big announcement entirely and just start selling the phones already. Dozens of leaks and reports from solid sources have detailed practically everything there is to know, and we've been wondering if Apple will end up with any surprises left for its big event on Wednesday.
Despite everything we know, there actually are still a few minor questions that have yet to be answered — but one of them is no longer a mystery after Apple apparently had a little slip up early Tuesday morning.
DON'T MISS: Reliable sources say iPhone 7 will come in not one but two brand new colors
Apple has plenty of work to do as it prepares to launch what will quickly become the two most popular smartphones of 2016. Despite the ongoing storyline on some gadget blogs that paint the iPhone 7 and iPhone 7 Plus as "boring" updates, the phones are expected to be big upgrades compared to their predecessors. A much more powerful processor, a redesigned housing, improved cameras and not one but two new color options are among the changes reportedly in store for Apple's new iPhone lineup.
Everyone makes mistakes from time to time, and it looks like the web team responsible for updating one of Apple's websites accidentally pushed an update live early this morning. Reddit user "Jaspergreenham" says he was browsing the accessories page on Apple's Hong Kong website when he stumbled across the following (click to enlarge):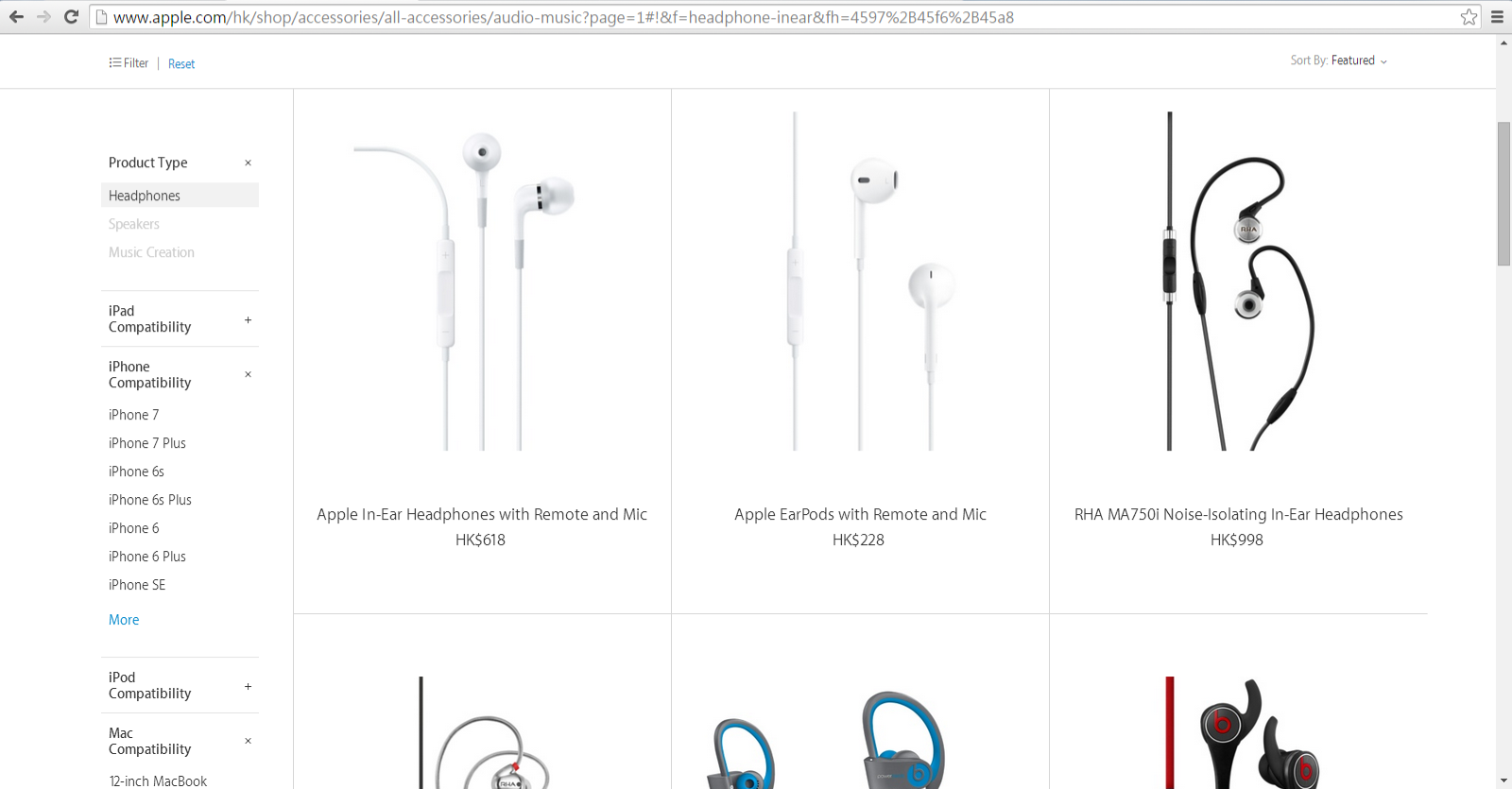 Notice anything wrong with that screen capture? The left-hand column on the site allows users to drill down based on device model, but there are two devices listed there that don't actually exist yet: The iPhone 7 and the iPhone 7 Plus.
Oops.
The Redditor reports that the snafu was already corrected by the time he refreshed the page, which isn't surprising. While no other details were posted on the site, the leak does appear to do away with any lingering possibility that Apple plans to name its new iPhones anything other than "iPhone 7" and "iPhone 7 Plus." Since the phones only feature a minor design update, it was believed by some that Apple would give them different names and reserve "7" for next year's models, unlikely though that idea might be.
Apple's new iPhone 7 and iPhone 7 Plus will be unveiled during a press conference on Wednesday. They are then expected to be made available for preorder on September 9th before launching on Friday, September 16th.