With less than a month to go until Apple takes the wraps off this year's new iPhone, there's an abundance of high-quality leaks showing both the iPhone 7 and iPhone 7 Plus. The vast majority of these leaks only feature dummy iPhone 7 units that don't actually work, but a brand new set of images show the iPhone 7 Plus as you've never seen before. Not only is the screen turned on, but the phone comes in a fresh new color that Apple has been rumored to roll out with this year's new iPhones.
DON'T MISS: iPhone 8 concept shows the major design overhaul everyone wanted on the iPhone 7
Posted online by The Malignant, a Twitter user who has shared various similar leaks concerning the 2016 iPhone and other devices, the images originate from PCOnline.cn, although it's not clear how the site obtained them. Even more pictures were posted on Chinese site iFeng, showing the device from various angles complete with comparisons with current iPhone models.
Also interesting is the name The Malignant uses for the device: iPhone 7 Pro. Early iPhone 7 rumors claimed Apple would have three iPhone 7 models in stores this year, the expected iPhone 7 and iPhone 7 Plus and a new high-end iPhone 7 Pro. The latter was initially intended to be the only 5.5-inch new iPhone to sport a dual-lens rear camera, according to rumors.
Since then, more reports indicated that all iPhone 7 phablets will have a dual camera, and will share the same Plus name.
#Apple #iPhone7Pro first look to a BLUE WORKING prototype (source PCOnline.cn) pic.twitter.com/Z7oQzr6l4s

— The Malignant (@the_malignant) August 16, 2016
Getting back to these images, they seem to paint a familiar picture. The blue iPhone 7 Plus has all the design markings we expect: The single-band rear antenna lines and a protruding dual-lens camera are there.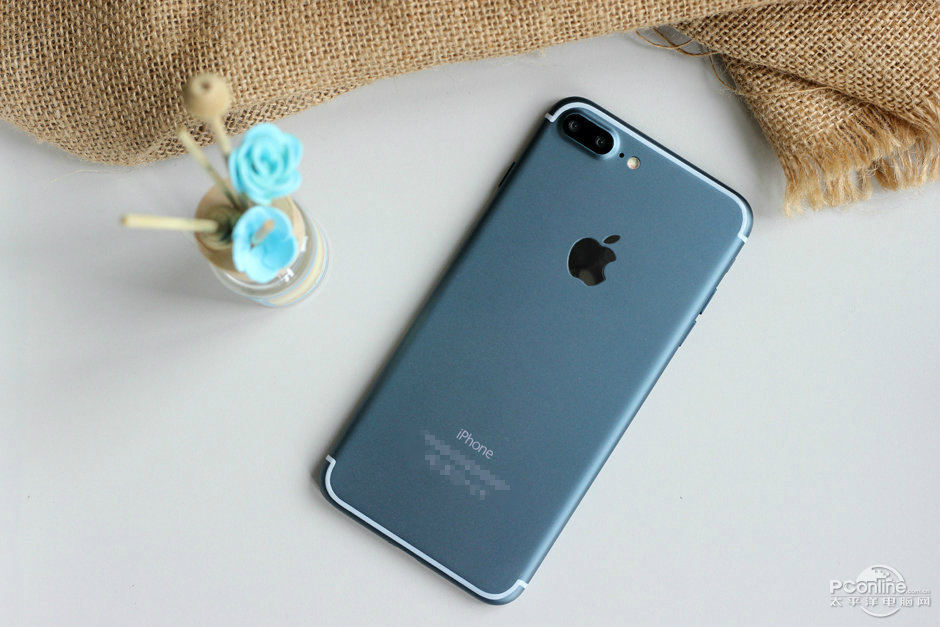 The absence of the headphone jack can easily be seen in some these shots, with the 3.5mm standard audio port being replaced by a speaker grille (which may or may not actually cover a second speaker).
One element that can't be discerned in the images is the home button. Rumors say the iPhone 7 will have a capacitive home button with 3D Touch support instead of a physical button you can press.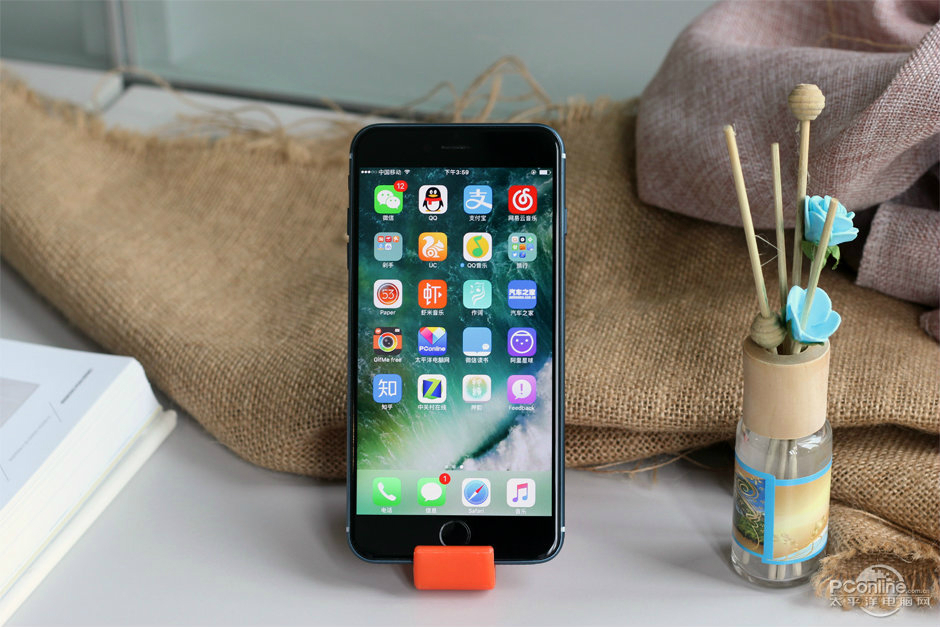 What's interesting about the images, aside from the new color, is the phone's display. The device appears to be running a version of iOS 10, although the person who took the photos does not reveal any details about it. The phone likely comes from China considering that language seems to be set to Chinese, and has elements that iOS 10 beta testers will instantly recognize include the new widgets on the search screen, as well as a wallpaper that's included in Apple's list of default wallpapers for iOS 10.
Siri, however, is not turned on, and it's replaced by Voice Control.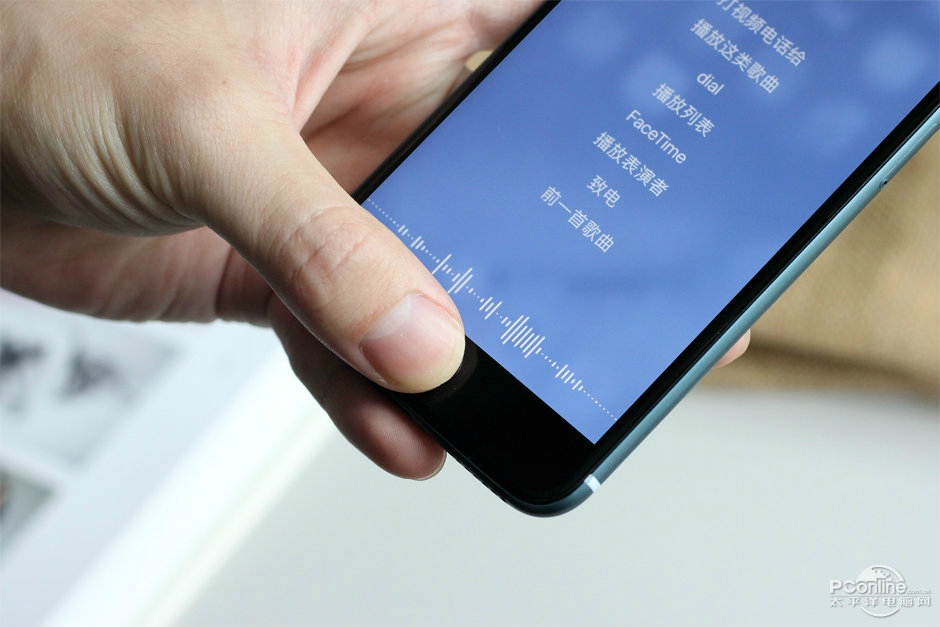 We'd also point out that, while this leak certainly seems exciting, there's also a chance that someone either faked these carefully taken photos or used an iPhone clone that runs a custom version of Android.
That said, you can check out more leaked images below.