Apple will unveil the iPhone 7 on Wednesday, with preorders likely set to start on Friday, September 9th. But when will the new iPhone launch in stores and ship to buyers? A trustworthy source said weeks ago that September 16th is going to be the day, while an AT&T leak hinted the official release date might be September 23rd. Now, a fresh leak out of Italy indicates that September 16th might indeed be the real deal, and it offers us a look at purported iPhone 7 retail package.
DON'T MISS: One last look at the iPhone 7 and iPhone 7 Plus: Everything there is to know
Italian blog iPhone Italia received a tip that says Italy will be included in the countries that will receive the iPhone in the first wave of launches. According to its sources, local carrier 3 is preparing for a "White Night" between Thursday, September 15th and Friday, September 16th. The site says that it probably means that 3 and Vodafone will start sales on September 16th (at midnight?) and local carrier Tim will start sales on the morning of September 16th.
A different rumor said that Foxconn already shipped a number of iPhone units to Italy, but iPhone Italia says that the initial stock will be very limited.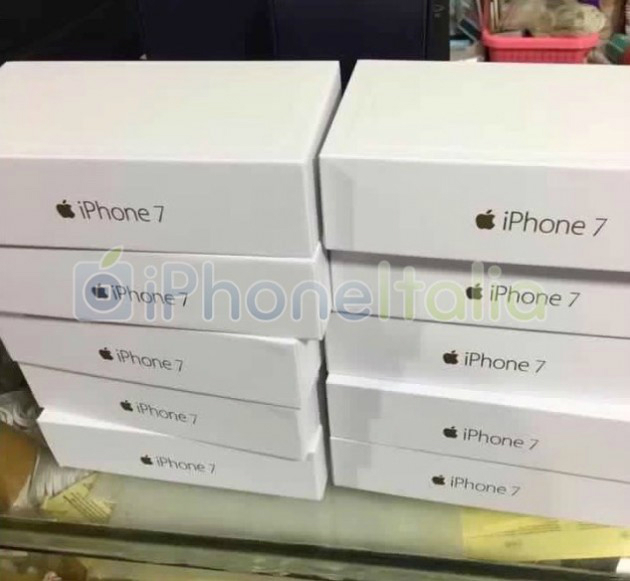 Finally, the site also says it received the image above from a source. The picture reportedly shows the retail box from the iPhone 7. We've got Apple's official logo and "Phone 7" on the side, while the top side of the retail package doesn't have a picture of the iPhone on it. Instead, only the silhouette of the handset is present.
In just a few short hours, Apple will unveil the iPhone 7 complete with pricing details and release windows. But let's just hope that September 16th is the real deal.