Can there possibly still be any questions left unanswered after all of the iPhone 7 and iPhone 7 Plus leaks we've seen over the past month or so? As impossible as it might seem, there actually are still several questions that remain unanswered. We know what Apple's new iPhones will look like and we might even know exactly when they're set to be released thanks to a big leak earlier this week. But there are some big mysteries that remain, and we've been waiting for one leak in particular to arrive so that what is perhaps the biggest iPhone 7 mystery out there might finally be solved.
The good news is that the leak we've been waiting for is finally here. The bad news is that unfortunately, it doesn't bring us any closer to getting answers.
MUST WATCH: This is our best look yet at the iPhone 7
According to countless leaks and rumors, the iPhone 7 (or whatever Apple ends up calling it) is shaping up to be a more refined iPhone 6s. It'll be thinner, it'll have less visually offensive antenna lines, it'll have more storage capacity, it'll have a bigger battery, and it'll have better specs as well as an upgraded camera.
But there's something else it might have that's of particular interest.
A report and an accompanying leaked photo from back in June suggested that the iPhone 7 would include a major change that no one saw coming. According to that photo, the new home button on the iPhone 7 and iPhone 7 Plus wouldn't be a real button at all, but rather a capacitive button with 3D Touch support for haptic feedback.
Why would that be such an important change? Because a setup like this would almost certainly be a sign of things to come. Next year's big tenth-anniversary iPhone refresh is rumored to ditch the home button and integrate the Touch ID fingerprint scanner into the phone's display. A capacitive home button with 3D Touch on the iPhone 7 would be a strong indication that Apple is indeed moving in that direction.
Now, a photo of what are believed to be actual front covers from the upcoming iPhone 7 and iPhone 7 Plus has been posted to Weibo and shared on Twitter by anonymous user The Malignant. This marks the first time we've seen these components since the iPhone 7 entered mass production, but unfortunately they don't answer our question of whether or not Apple's 2016 iPhones will sport a 3D Touch home button. As you can see in the leaked image below, the front covers for the new iPhone look exactly like the iPhone 6's covers.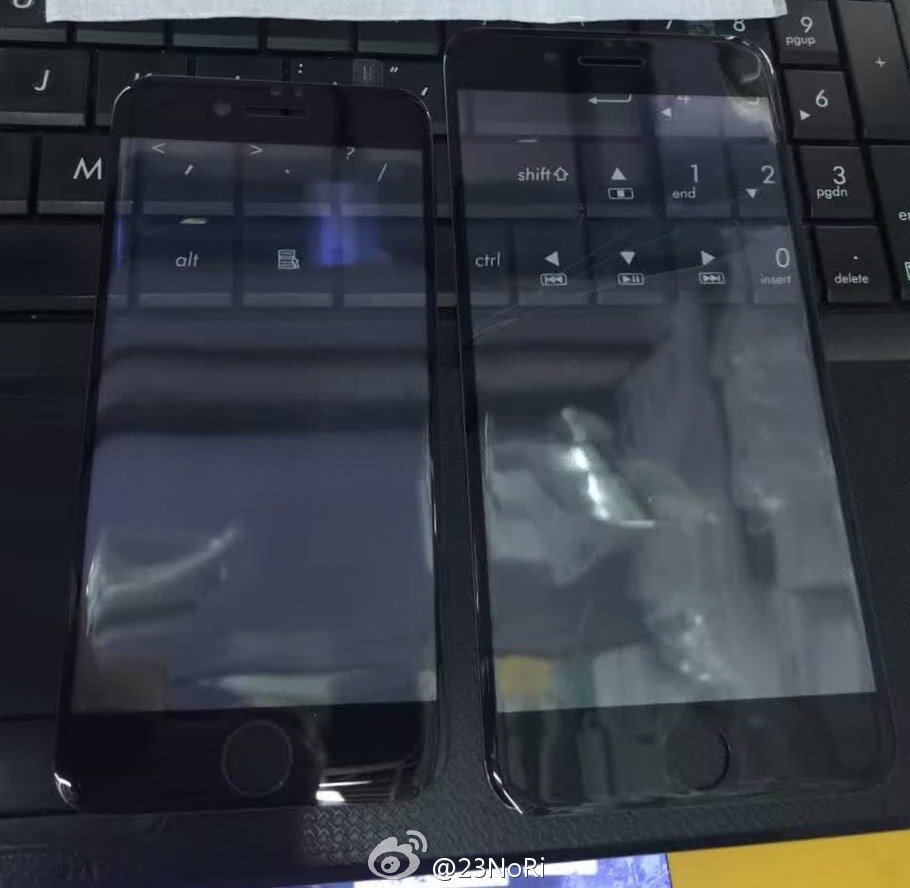 The rumor and leak cycle ahead of this year's iPhone 7 and iPhone 7 Plus has followed the exact same pattern as leak in previous years. As such, we can likely expect this mystery to be solved soon enough.