Are you still fuming about Apple killing off the headphone jack on the iPhone 7 and iPhone 7 Plus? Do you wish there was a better solution than the Lightning to 3.5mm headphone jack adapter or whatever in the world this is?
Well, unfortunately, that solution doesn't exist yet, but it could if these two guys can get their clever (and slightly ridiculous) idea for a case off the ground.
DON'T MISS: 10 best iPhone 7 and iPhone 7 Plus cases we've found so far
Meet Daptr: An iPhone 7 case with two Lightning ports and a 3.5mm audio jack.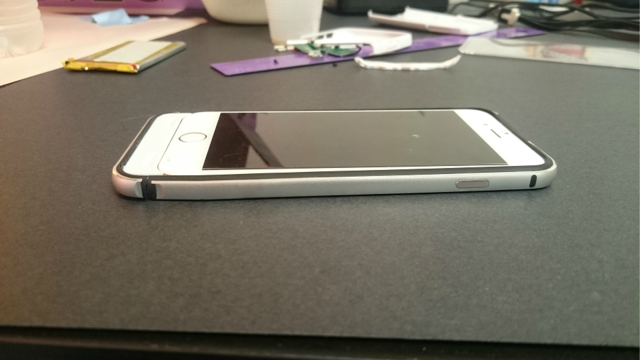 According to the Redditor who shared the photos of the prototype case on Thursday, Daptr is built with "heavily modified electronics from an iPhone 6 battery case" and only makes the iPhone 7 slightly longer than it would be without a case. If you've ever used a battery case, you're probably already used to a little extra bulk, so this shouldn't be too much worse than that.
The final product is expected to have metal bumpers on the sides and a clear, plastic shell covering the back of the device. As for measurements, the creators say that it will add 3mm in thickness and 20mm in length.
Providing the case garners enough interest (i.e. people signing up for the waiting list on daptr.com), it will go on sale this December for $49. If you want to charge your iPhone 7 and listen to music at the same time, or simply don't want to toss your old wired headphones, this is one to watch out for.