Good news, audiophiles, you'll be able to use your 3.5mm headphones with the iPhone 7 and iPhone 7 Plus thanks to an official Lightning-to-3.5mm headphone adapter that comes with each iPhone purchase. The adapter is really easy to use, and isn't too annoying – you really can't make it look any better. It's also really easy to misplace, and you're probably going to lose one faster than you can explain what a Lightning-to-3.5mm headphone jack does. Thankfully, Apple will be ready to sell one of these babies in its stores, so don't despair just yet.
DON'T MISS: iPhone 7 release date announced: Preorders start Friday, release on September 16
The "Lightning to 3.5 mm Headphone Jack Adapter" is already listed on Apple's website and you can buy one for $9. It's just over what you'd pay for that overpriced coffee you keep drinking, so by Apple standards, it's a steal.
And yes, you can use it right away with your current iPhone, for practice until the iPhone 7 comes along. "Works with all devices that have a Lightning connector and support iOS 10 or later, including iPod touch, iPad, and iPhone."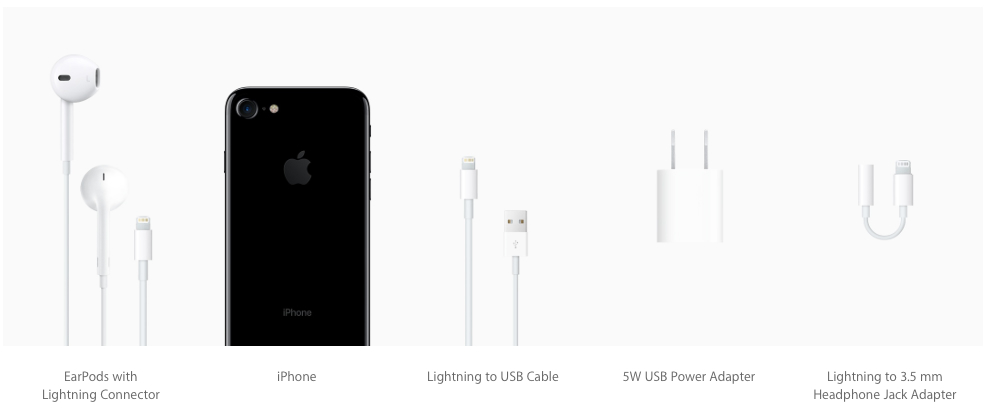 The iPhone 7 will ship with Lightning EarPods in the box, but you'll need this adapter in case you want to use your more expensive headphones, which probably come with a now-old-fashioned 3.5mm jack.
The AirPods that Apple also unveiled during its iPhone 7 event on Wednesday will ship later this year, and they'll be completely wireless. At $159, the AirPods are a lot more expensive than the adapter, but the price certainly seems worth it. Replacing lost AirPods will be a huge annoyance for your wallet.